Chilling judgement stuns in Bruges
'The Art of Law' in Bruges showcases a collection of masterpieces that all played an important role in our legal process. Highlight is undoubtedly Gerard David's Judgement of Cambyses that is part of the Groeninge Museum's permanent collection.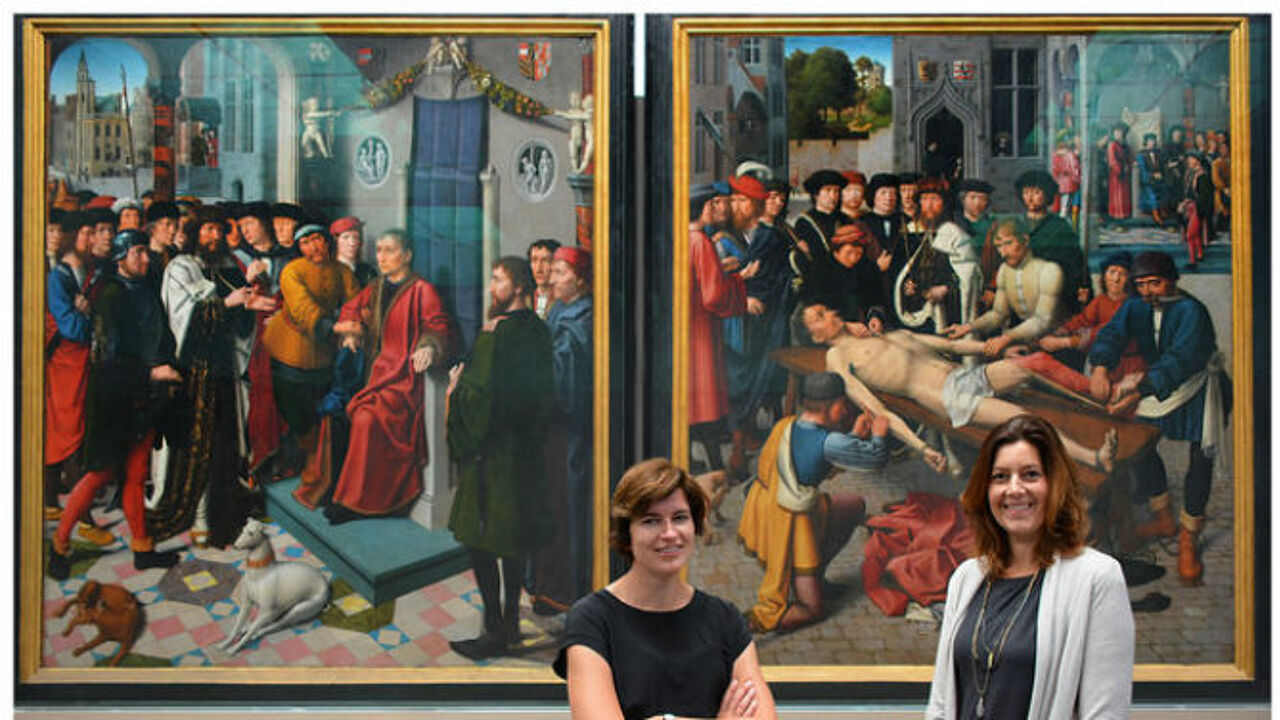 During the Ancien Régime, before the introduction of modern concepts like the separation of powers, art featured in every courthouse and often conveyed a message. Defendants, witnesses but also judges were encouraged to tell the truth and not to yield to the temptation of corruption. A last judgement featured in many a Flemish courtroom, but there are other examples too. One popular topic was the depiction of the Judgement of Cambyses. Persian king Cambyses dismisses his supreme court judge Sisamnes. Sisamnes has accepted a bribe and passed an unfair judgement. His fate is to be skinned alive. His skin is used to cover the chair of his successor, his son, Otanes.
Gerard David's magnificent work cannot fail to impress. The legend is told on two panels with a vivacity than can only send a shiver along your spine.
The Art of Law runs at the Groeninge Museum in Bruges until 5 February 2017. The exhibition is curated by Tine Van Poucke (left) and Vanessa Paumen (right) with the assistance of legal historians Georges Martyn and Stefan Huygebaert.