3 out of 4 Belgian clubs through to knock-out stage
The final group stage matches in this season's Europa League were played on Thursday evening. Except for Racing Genk that were already through. Their match against Sassuolo was put back to Friday afternoon as mist made it impossible to play on Thursday evening.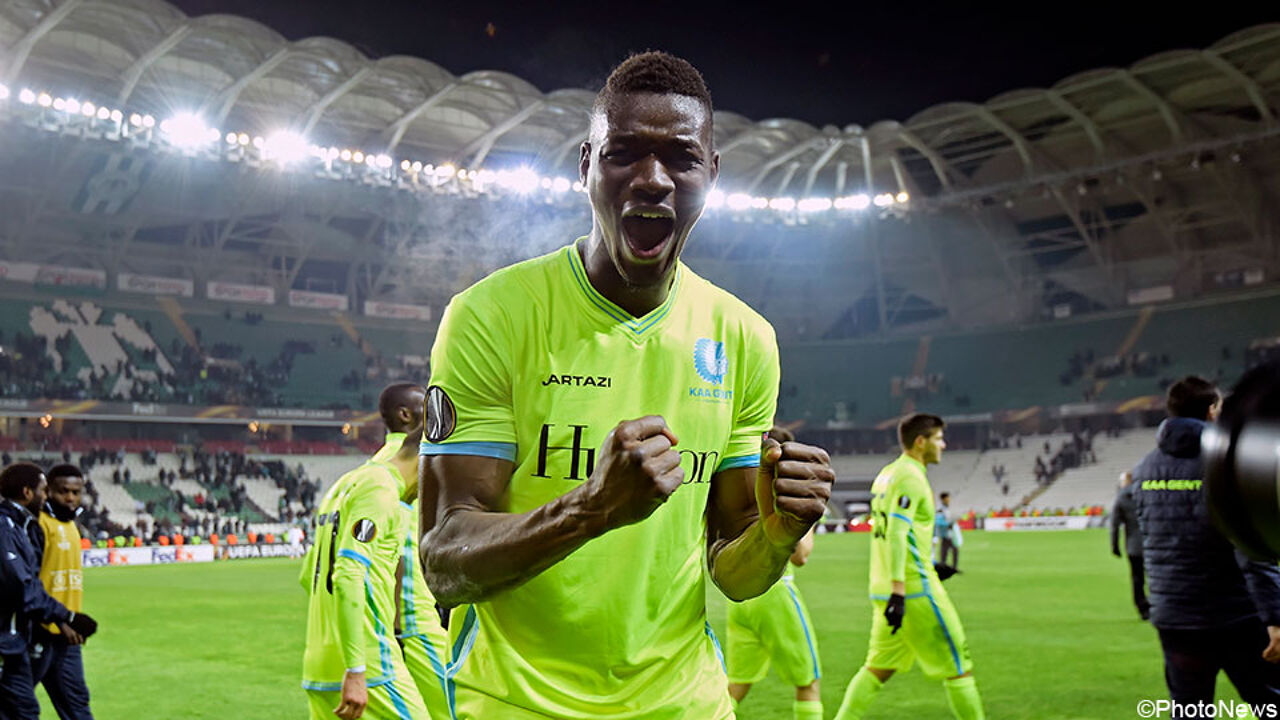 In the 5pm kick-off AA Gent took all three points from their trip to the Turkish side Atiker Konyaspor thanks to a Coulibaly (photo, above) goal in the 5th minute of injury time.
The result means that the Buffaloes go into the hat for the knock-out stage.
Sporting Anderlecht throw away two-goal lead
Despite a strong start, Sporting Anderlecht lost their match at home against the French side Saint-Etienne, Sporting Anderlecht lost 3-2 and missed out on the chance to go into the draw as group winners.
In a strong first half Anderlecht scored on 22 minutes through the Romanian Chipciu and on 32 minutes through his compatriot Stanciu.
Saint-Etienne had nothing even vaguely resembling a shot at goal during the first half. The visitors were awarded a penalty ten minutes into the second half.
However, it was saved. What should have served as wake-up call for Anderlecht missed its effect. The final half hour saw an out-of-sorts Anderlecht crumble.
Two goals from Søderlund (photo) on 63 and 68 minutes saw the French side draw level. Monnet-Paquet scored the winning goal for Saint-Etienne on 75 minutes.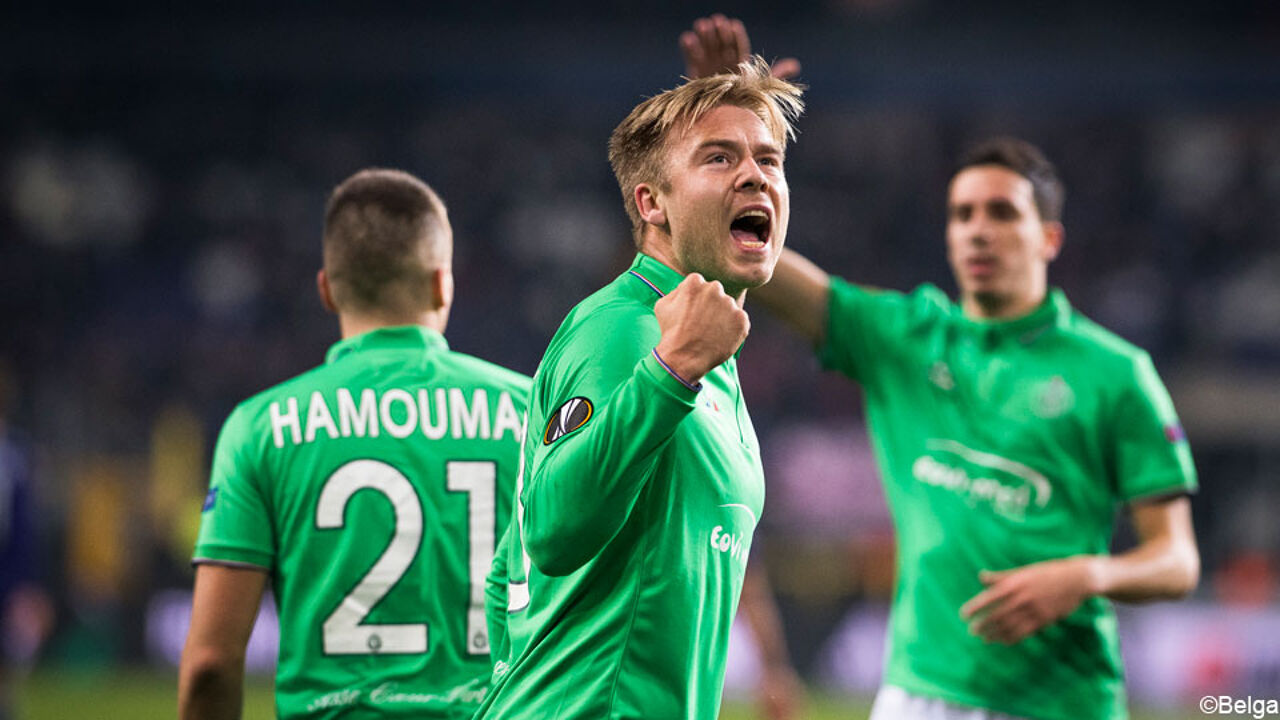 Standard go out fighting
Despite putting in a strong performance in their match against the Dutch side Ajax on Thursday evening Standard de Liège only managed a 1-1 draw.
This coupled with Celta de Vigo's win against Panathinaikos means that Standard are the only Belgian club not to have qualified for the knock-out stage.
The match was halted briefly early in the first half after Ajax fans threw fireworks onto the pitch and towards Standard fans that were in a different part of the same stand as them. El Ghazi opened the scoring for Ajax on 28 minutes.
Despite it being a hard-fought match with much commitment from both teams, it wasn't until the 86th minute that Benito Raman (photo) scored an equaliser for Standard. Sadly for Standard this proved to be too little, too late.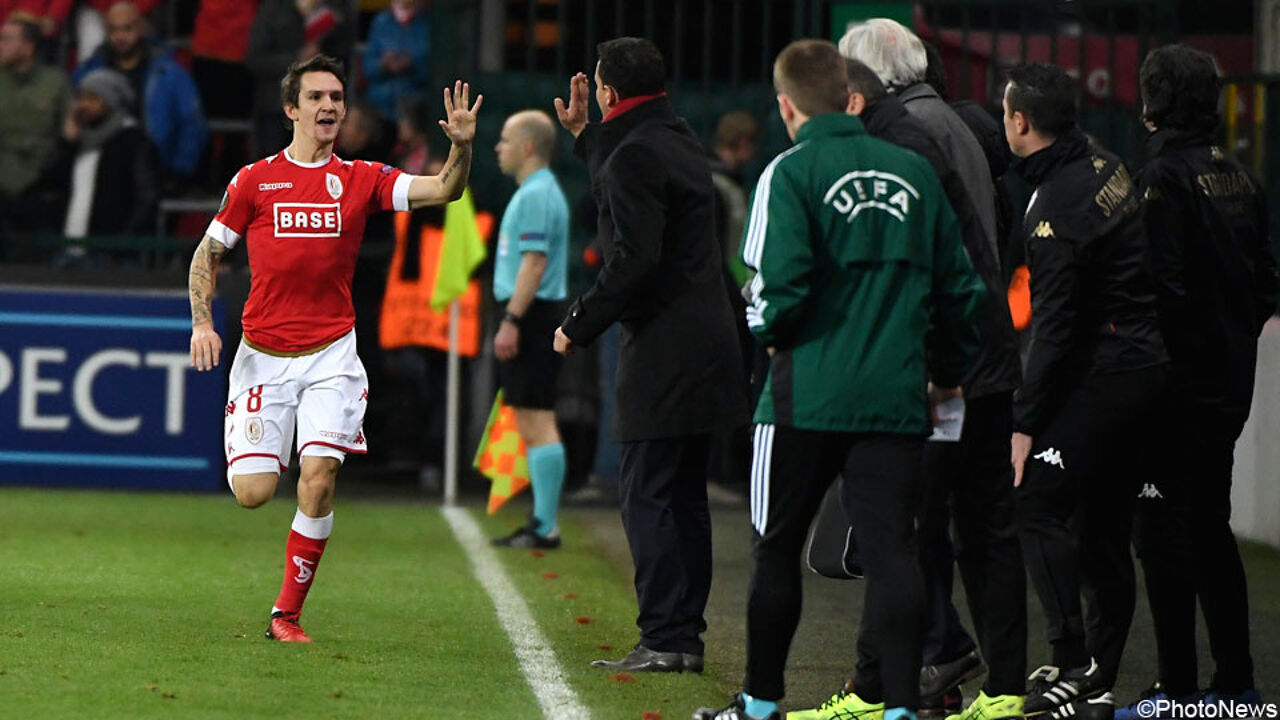 Genk top group after 2-0 win
KRC Genk have won their final Europa League group stage match by two goals to nil.
KRC Genk's goals both came in the second half of the game against Sassuolo that was postponed on Thursday evening due to mist. Heynen opened the scoring on 59 minutes with Trossard making it 2-0 for the Limburgers on 81 minutes.
The result means that KRC Genk go into the draw for the first knockout stage as group winners.