Sexist hazing rituals at the Brussels' Free University
Four students at Brussels' Dutch-medium Free University (VUB) have spoken in interviews with the university's student newspaper 'De Moeial' about the sexist nature of some student fraternity hazing ceremonies. They also spoke of a climate of sexism that exists within some of the fraternities. Female students spoke of beauty contests and even a contest to find the "Good time slut" of the year.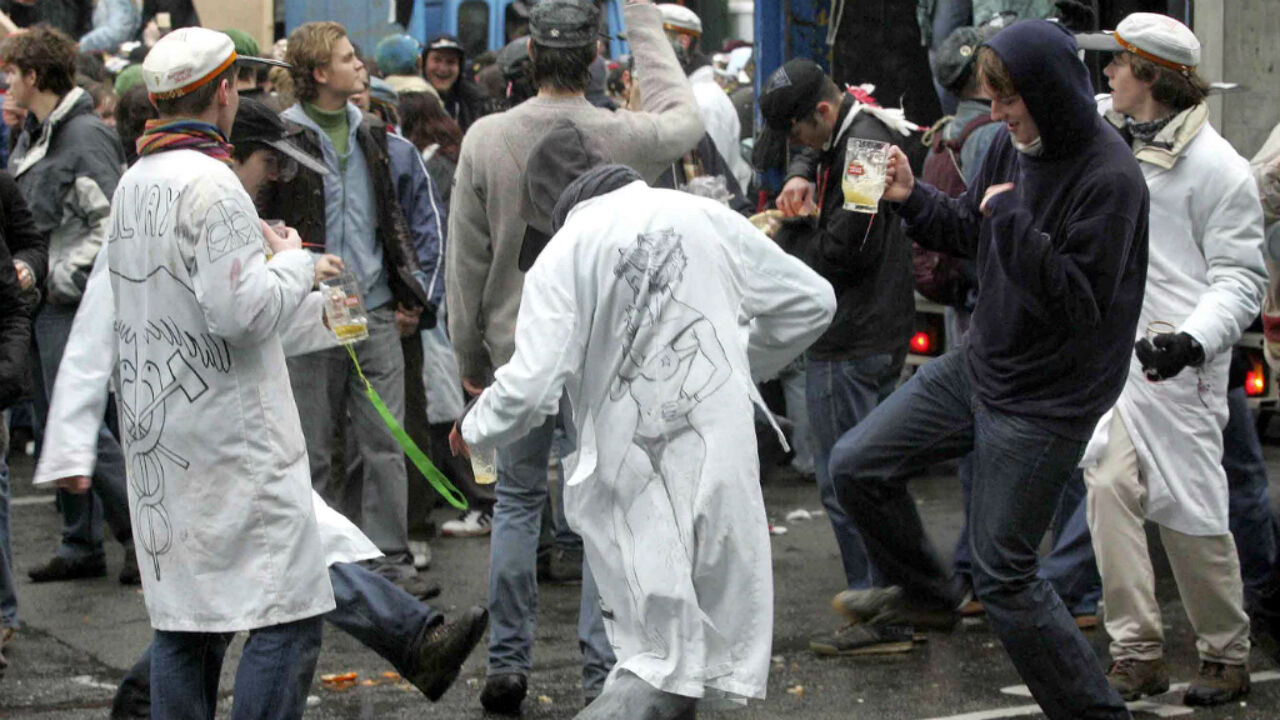 In a reaction, the VUB's Vice-Chancellor Caroline Pauwels told VRT News that "Sexism is unacceptable". However, Ms Pauwels added that "This needs to be discussed by the students themselves. It is not up to us to impose rules on them".
At the start of each academic year, the Physiotherapy and Physical Education Fraternity organises a "Miss Marleentje" pageant in which female students parade up and down and do sensual dances in front of a lecture theatre.
The audience votes for the best three. They then have to perform a lap dance on the Fraternity President and the Master of Ceremony.
"If you are a big insecure about your body and you are booed off in the first round, it only makes you more insecure", one female student told 'De Moeial".
What's more the "Miss Marleentje" pageant appears on the timetable as an "obligatory lecture" to get all first year bachelor students to attend. Students that don't intend to be hazed can also take part.
An annual popularity poll among VUB students is also a source of controversy. Among the categories are "Good time slut of the year" "best tits" "gigolo" and "horse dick".
One student described the effect of being voted "Good time slut" had on her.
"No one realises what kind of impact something like this has. You become nothing more than a label. People waited for me to do something wrong."
Wet T-shirt contest
The Industrial Engineering Fraternity organises a wet t-shirt contest. The new members are made to stand in front of the rest and a glass of water is tipped over their heads.
As the female members wear white t-shirts their upper body becomes more visible. Until last year the female members were made to take off their bras beforehand. However, this rule was dropped due to the controversy it caused.

The female students say that they are not against hazing, but it is just a shame that it sometimes has to be so sexist.