"We are trying to close the borders only for a judge to open them again"
The Mayor of Antwerp, the leader of Belgium's largest political party, Bart De Wever, has waded into the debate about his party's right to attack judges who are insisting that the asylum secretary should grant a humanitarian visa to a Syrian family seeking refuge in Belgium. Mr De Wever, the leader of the Flemish nationalist party N-VA, says that the judge who ordered the issue of a humanitarian visa is attacking democracy by his "illegal and unworldly" decision.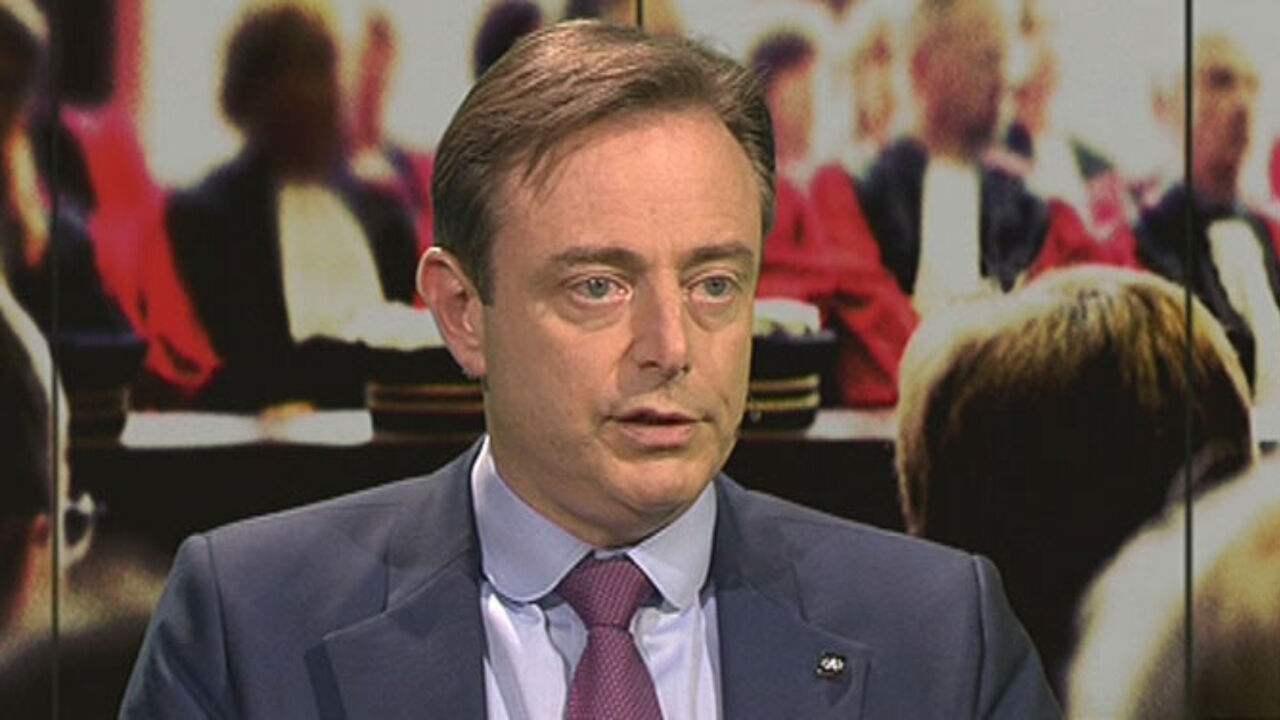 Asylum secretary Francken (N-VA) is refusing to issue the visa to the Syrians who turned up at the Belgian embassy in Beirut despite being ordered to pay a 4,000 euro fine for every day that it is not issued. The N-VA party on Thursday launched a Twitter advertising campaign attacking "unworldly judges" and this campaign created quite a stir in Belgium among the opposition and the N-VA's coalition partners concerned about a possible violation of the separation of powers.
Speaking on VRT TV Mr De Wever insisted that he isn't walking all over the separation of powers, but that at the same time he has a right to vent his opinion.

"I think this decision by one Francophone judge at the Council for Aliens' Disputes is unworldly, wrong and illegal. I'm not talking about the judiciary as a whole. Surely I am allowed to give my opinion?"
"With this decision the judge is attacking democracy and this is something that judges do routinely. Judges are not there to make the law. They should apply the law, not expand its scope, introduce changes or ignore the law or place a different law in its stead. Here we're talking about an ideological conviction. The judge thought a visa should be issued. That is a political decision."
Mr De Wever also backs Mr Francken in his decision not to pay the daily 4,000 euro fine. After an appeal court ruled in the judge's favour the matter now goes to the Council of State, Belgium's highest court. What happens if the Council sides with the judges?
Bart De Wever: "Then we have a big political problem. We are trying to close the borders only for a judge to open them again. That is not his job. Do we want to return to a free inflow of migrants across Europe? Migration will be organised properly or people will spit it out."