James Ensor stars at 'Verhaeren Revealed' in Ghent
Ghent's Museum of Fine Arts has seized on the centenary of the tragic death of the Flemish poet and art critic Emile Verhaeren to present a remarkable exhibition showcasing Belgian and international art spanning many centuries. 'Verhaeren Revealed' includes a number of landmark works by the Ostend artist James Ensor, but also presents international greats including Pieter Brueghel and Auguste Rodin.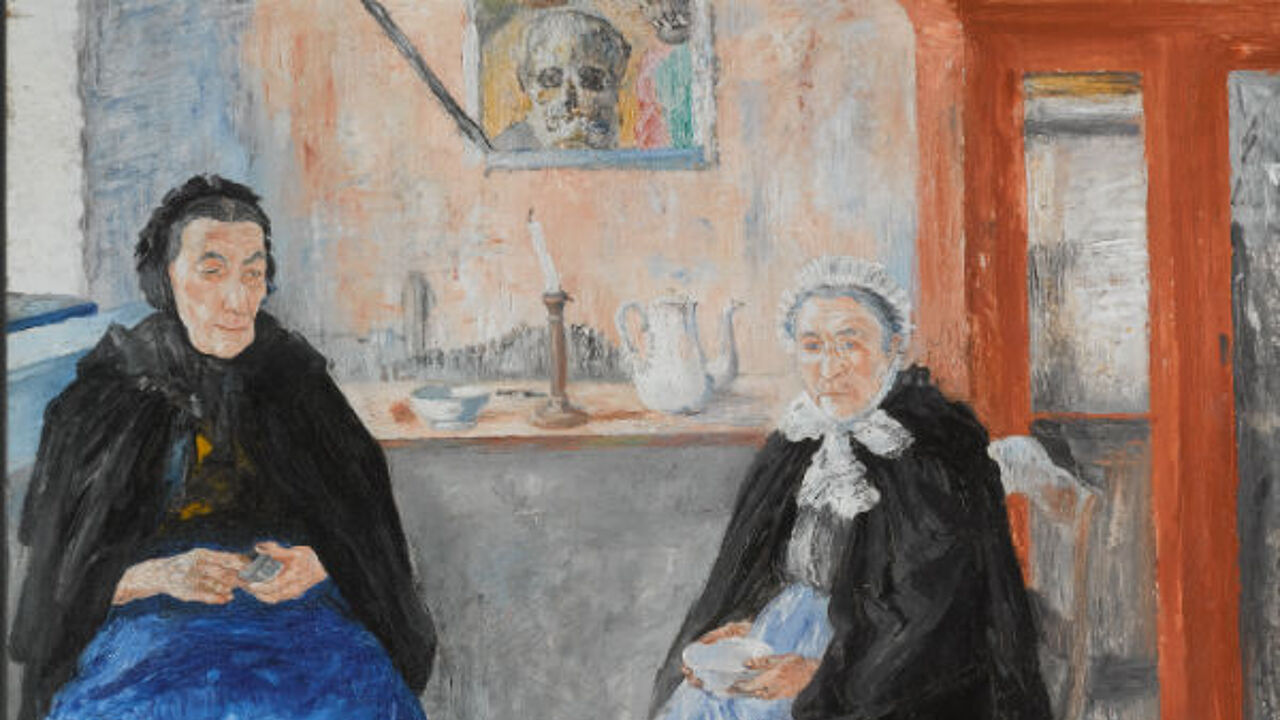 "The Belgian symbolist poet Emile Verhaeren was killed in a train crash in France exactly a century ago" explains curator Johan De Smet. "The present exhibition includes all his published works, but it is above all the artists and works of art that he wrote about that are centre stage here in Ghent. Verhaeren was indeed a prolific writer, who wrote about art and encouraged artists in their work".
The Francophone Fleming is closely associated with the artistic movements Les XX or Les Vingts (The Twenty). The group centred on Brussels represented the Brussels avant garde towards the end of the 19th century. It organised annual exhibitions for ten years from 1884 onwards. The Twenty invited international greats including France's Monet, Manet and Seurat and America's James McNeill Whistler to Brussels often before they were famous in their own country..
"This was an egalitarian movement that believed that all artists should be given equal opportunities it wanted to do away with the traditional jury systems that dominated art exhibitions in those day" says Johan De Smet.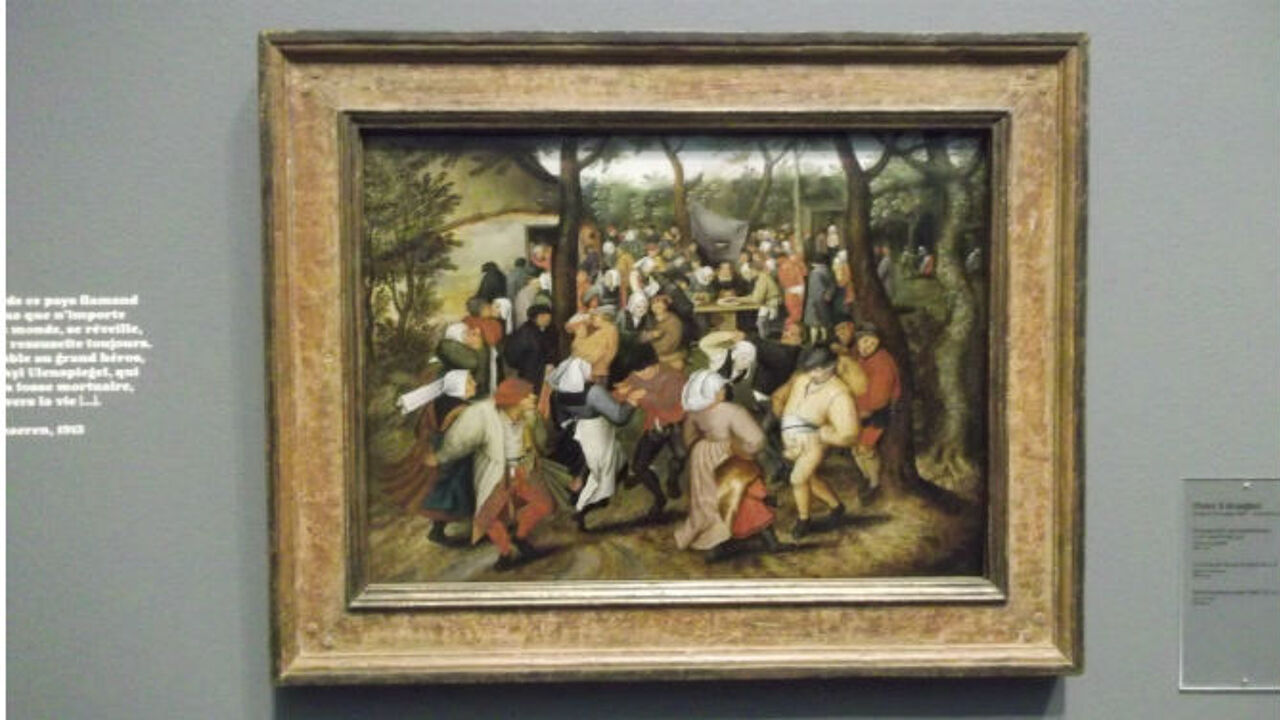 Verhaeren was a celebrated lecturer on the international art circuit. He was passionate about art and not only about contemporary art. He saw that all artists belonged to a tradition allowing the inclusion in this exhibition of works by Jheronimus Bosch, but also Pieter Brueghel and Peter Paul Rubens. Verhaeren believed that all Flemish artists were building on one and the same tradition that started with the Flemish Primitives. A work by Henri De Braekeleer illustrates how contemporary artists valued masters from the past by the inclusion of their works in their paintings.
Verhaeren belonged to a truly international network of European artists centred on France and was the first to invite pointillist stars to Brussels even before they were famous in their own country. Friendship with artists from at home and abroad played an extremely important role in Verhaeren's life. Don't forget to admire Théo Van Rysselberghe's "The Reading by Emile Verhaeren" in which we recognise André Gide and Maurice Maeterlinck as well as the works by French sculptor Auguste Rodin.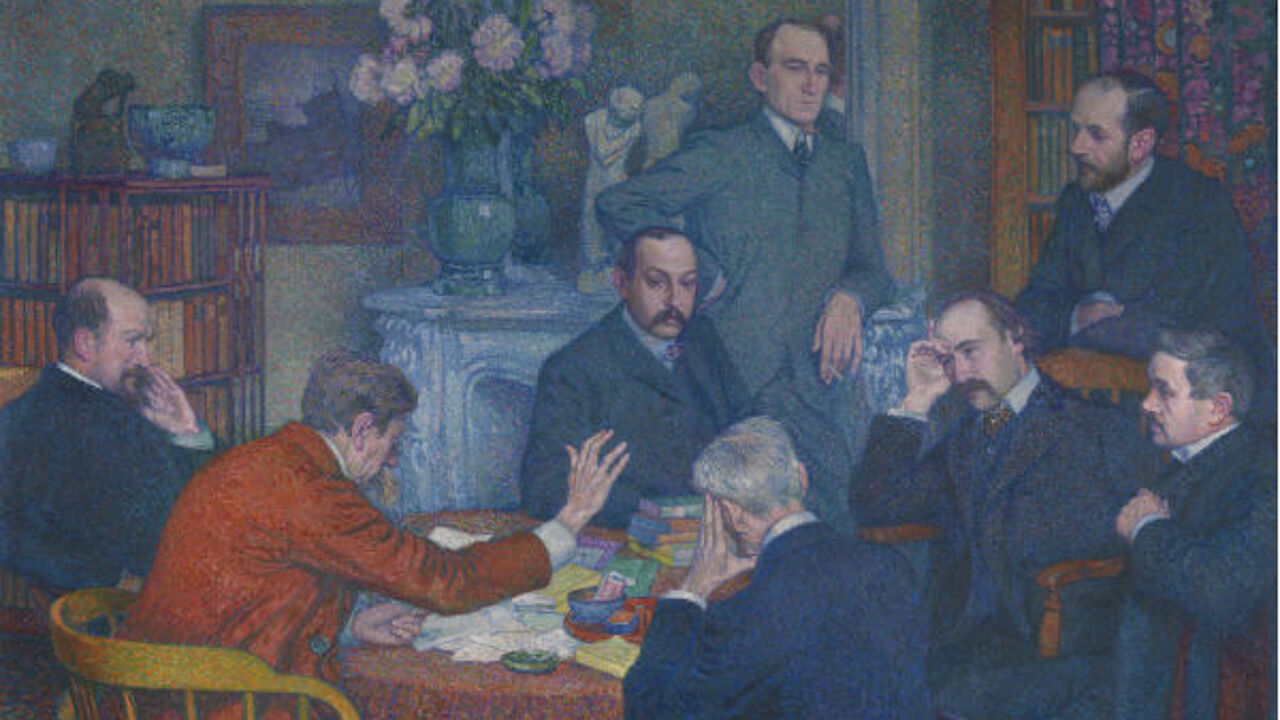 By the 1880's Belgium was in the grip of social unrest. Verhaeren and his artist friends sided with the working classes that were seeking a new social order, the vote and social and labour reforms. Verhaeren writes in support of artists pressing for democratic change. Painters like Eugène Laermans visualise the misery of the working classes in scenes from Molenbeek in Brussels.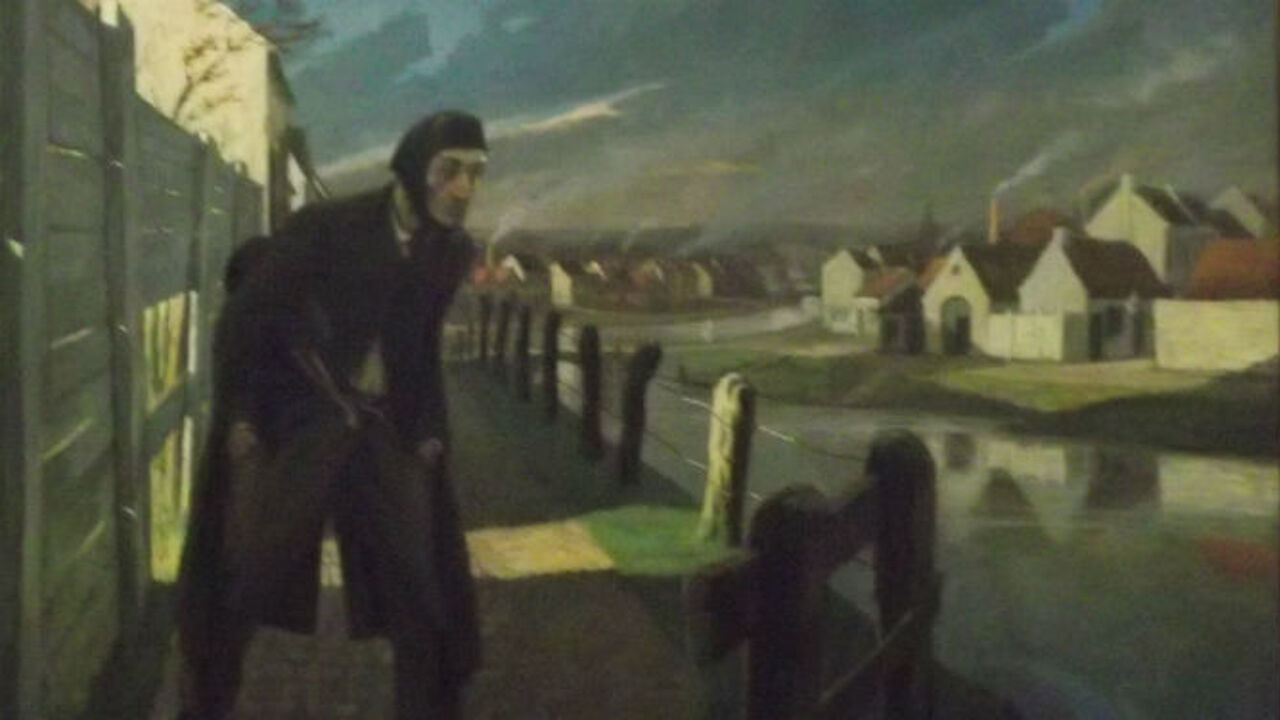 The highlight: James Ensor
The inclusion of works by the Anglo-Flemish artist James Ensor is one of the highlights of the exhibition.
Johan De Smet: "Verhaeren initially backed Ensor, especially during his impressionist period, only to attack him when grotesque elements and social criticism later gained the upper hand in his work."
The Ostend painter, who thanks to the current exhibition 'Intrigue" in London's Royal Academy is very much in vogue at the minute, formed part of the movement Les XX, but later when the movement started to idolise the American James McNeill Whistler relations became more strained. By this time Ensor has parted company with impressionism and had embraced social criticism and fantastic and grotesque elements.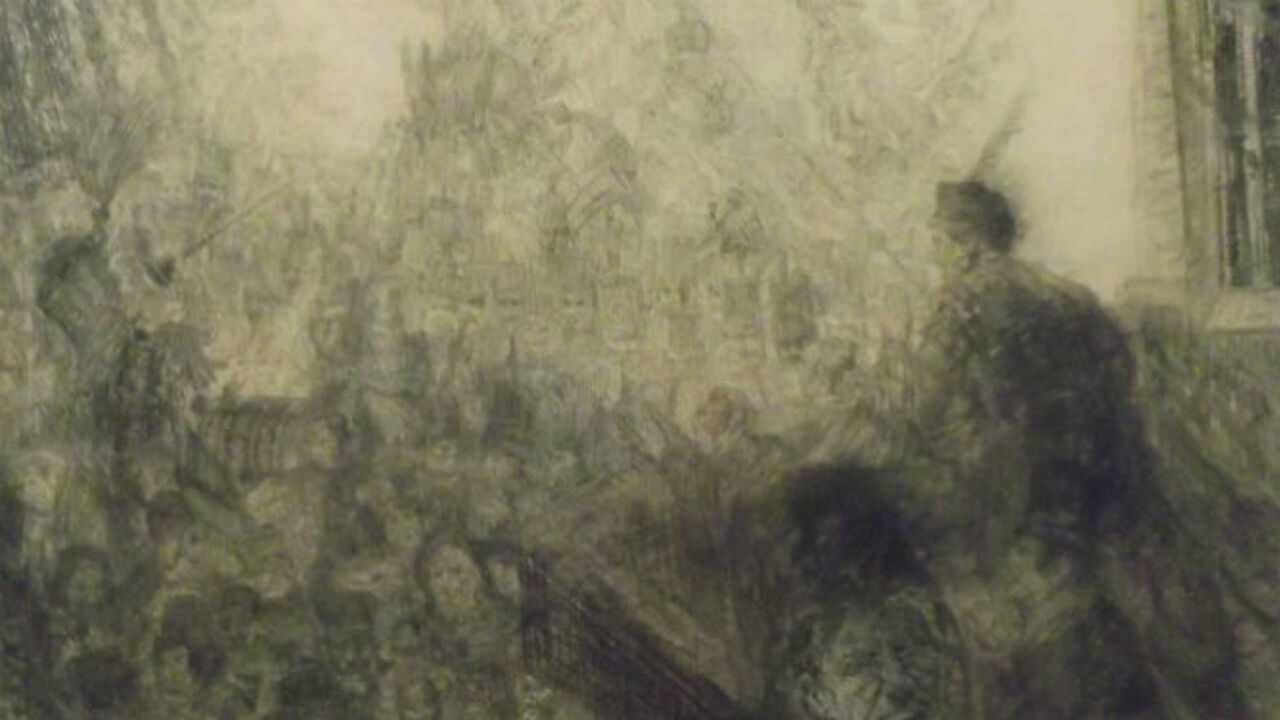 Johan de Smet: "Verhaeren believed that James Ensor inherited the pleasure of painting, his love of light and the Flemish painting tradition from his Ostend mother, while his English father contributed James's wild imagination, his love of social criticism and the poking of fun with the powers that be: the police, the army, Belgian judges and politicians. Verhaeren did not like Ensor's move away from impressionism towards a more fantastic style and made this clear in his writings. The exhibitions includes an impressionist master piece Still Life, but also works like the Melancholy of Fishwives (detail top) in which he draws from his Ostend heritage. Magnificent drawings like the Aureoles of Christ (above) and etchings complete the picture of the artist. The latter include a view of Rotherhithe and St James's Street in London.
The exhibition "Verhaeren Revealed" runs at the Fine Arts Museum in Ghent until 15 January 2017.
More James Ensors from Ghent to admire!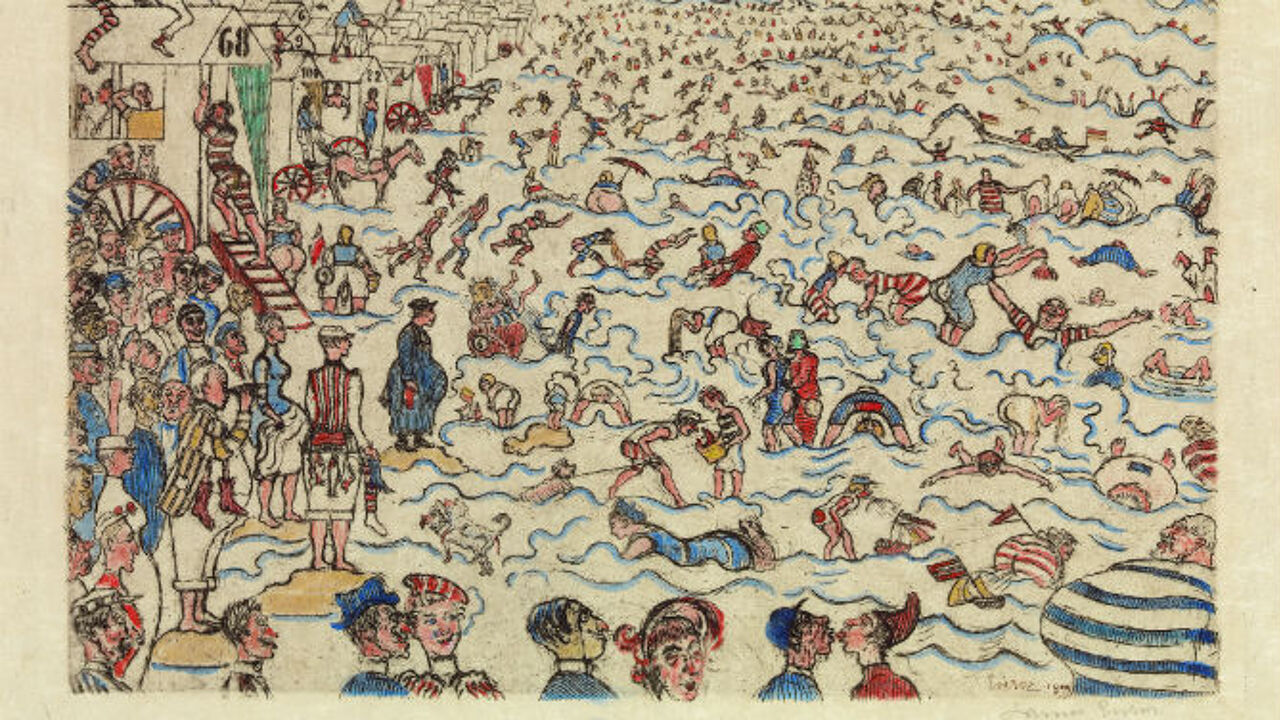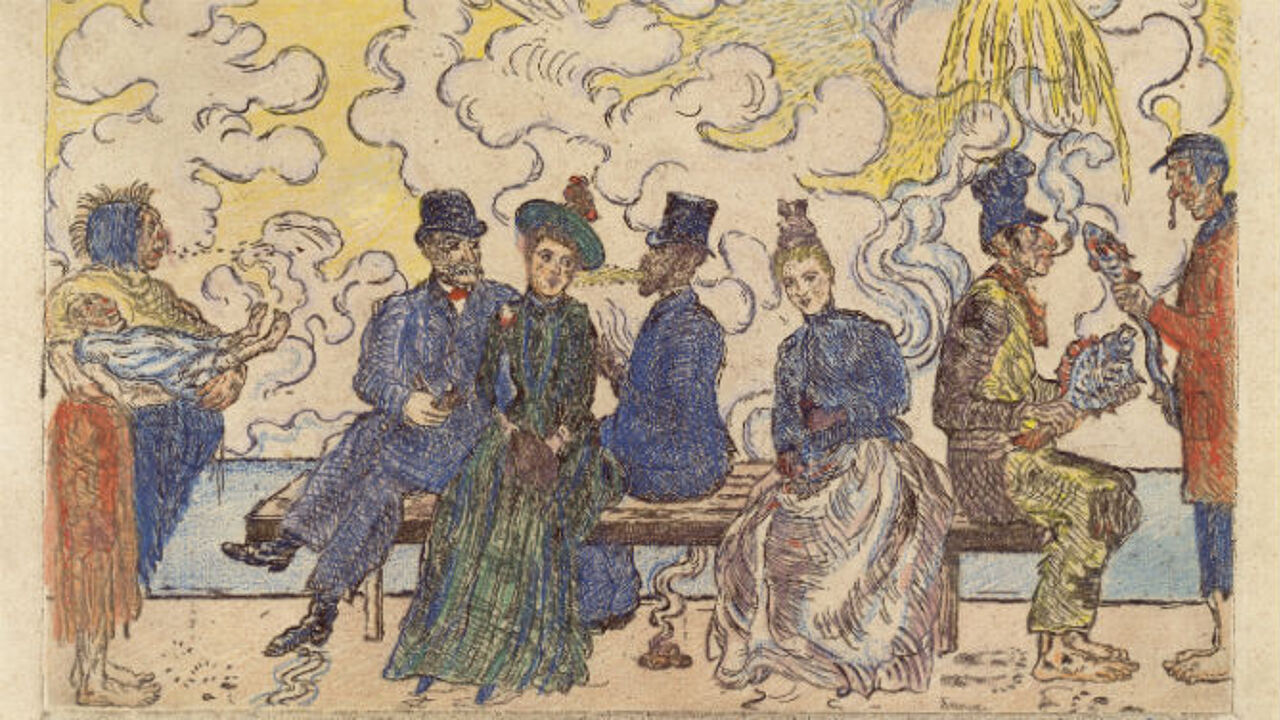 Plague Below, Plague Above, Plague All Around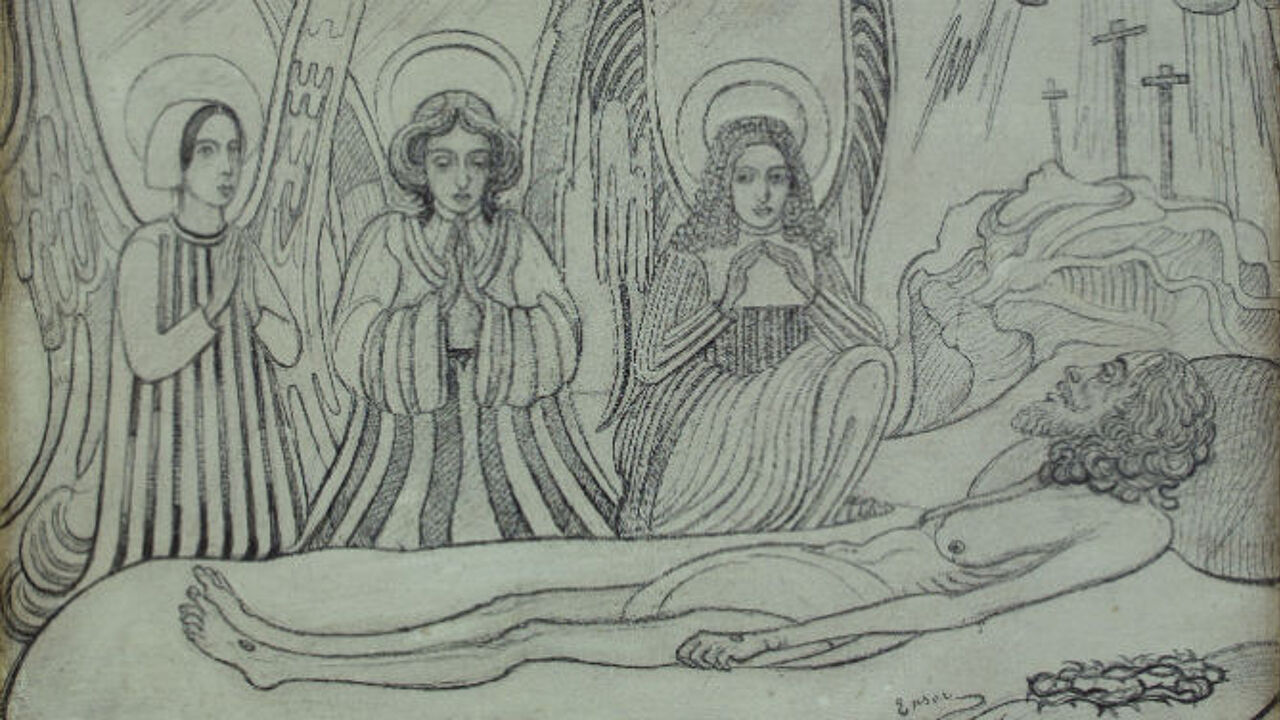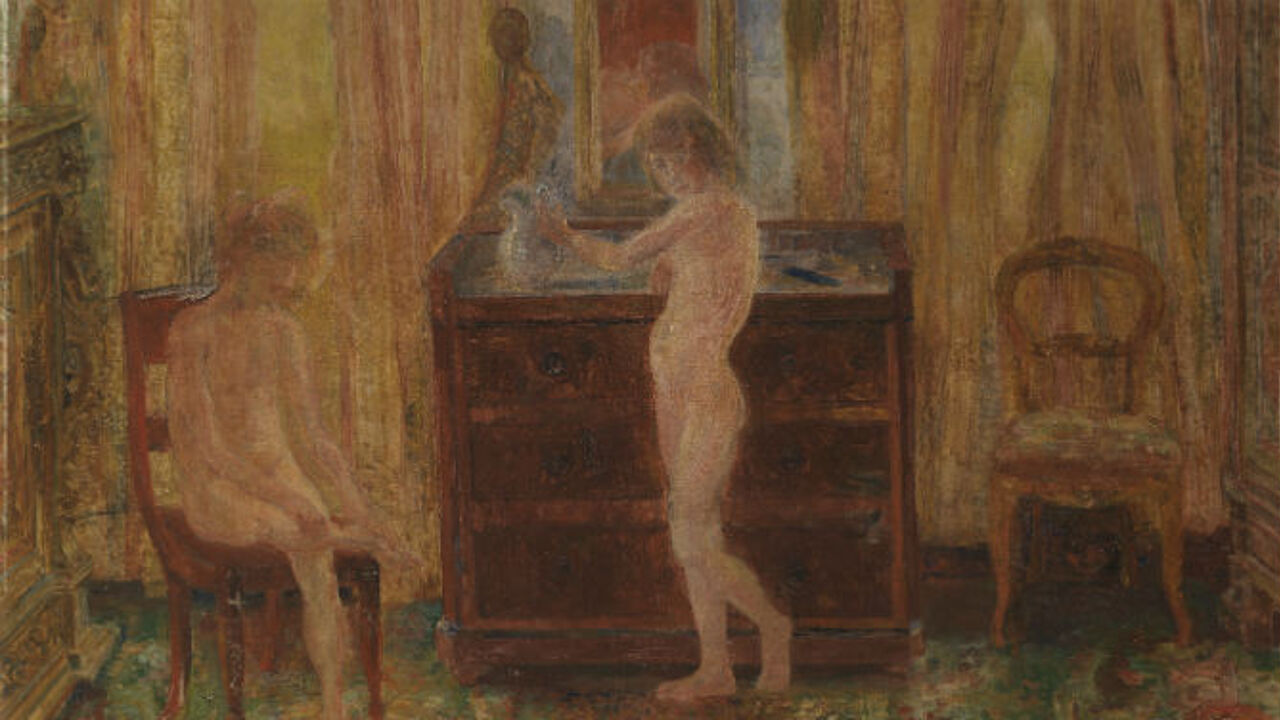 Children at their Morning Toilet