"Here's your Belgian flag, Mr De Wever"
There has been an unexpected twist in Bart De Wever's visit to South Korea. A guide at the national war museum in Seoul (South Korea) thought he was doing well when he handed Mr De Wever a Belgian flag in the flag section. The Mayor of Antwerp, who doubles as the leader of the Flemish nationalist party N-VA, saw the joke and told reporters who were following his trade mission to South Korea to take a snap quickly because it wasn't a sight you would see very often.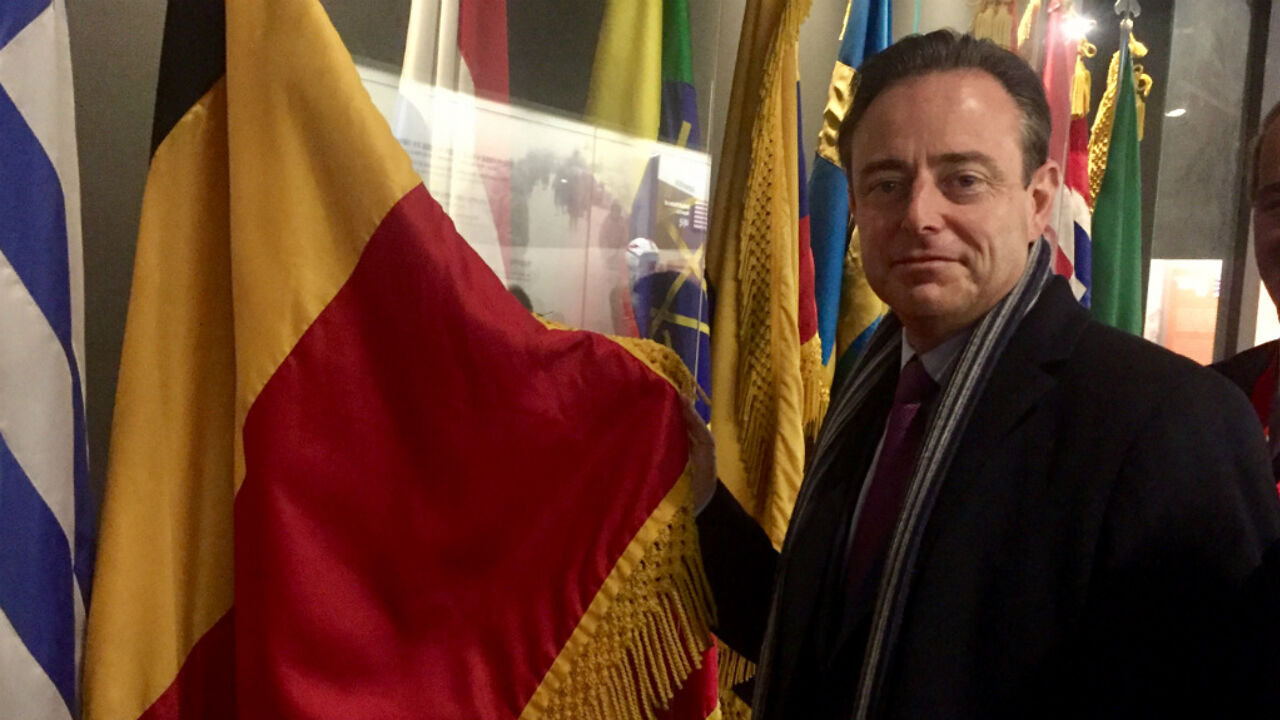 Mr De Wever was visiting the museum to mark the 60th anniversary of the Korean War. In one corridor the flags of all the nations that supported the South Koreans against the Communist North are displayed.
Passing the Belgian flag with Mr De Wever the guide thought the Belgian would be pleased to hold his national colours in his hand. The sensitivities of Belgian domestic politics were clearly lost on him. He was unaware that Mr De Wever headed the Flemish nationalist party and was not usually seen to wrap himself in the Belgian flag.