Montgomery Tunnel back open!
In Brussels the Montgomery road tunnel has been reopened following ten months of unscheduled road works. The tunnel had to be closed after serious issues were discovered when the ceiling started to fall down.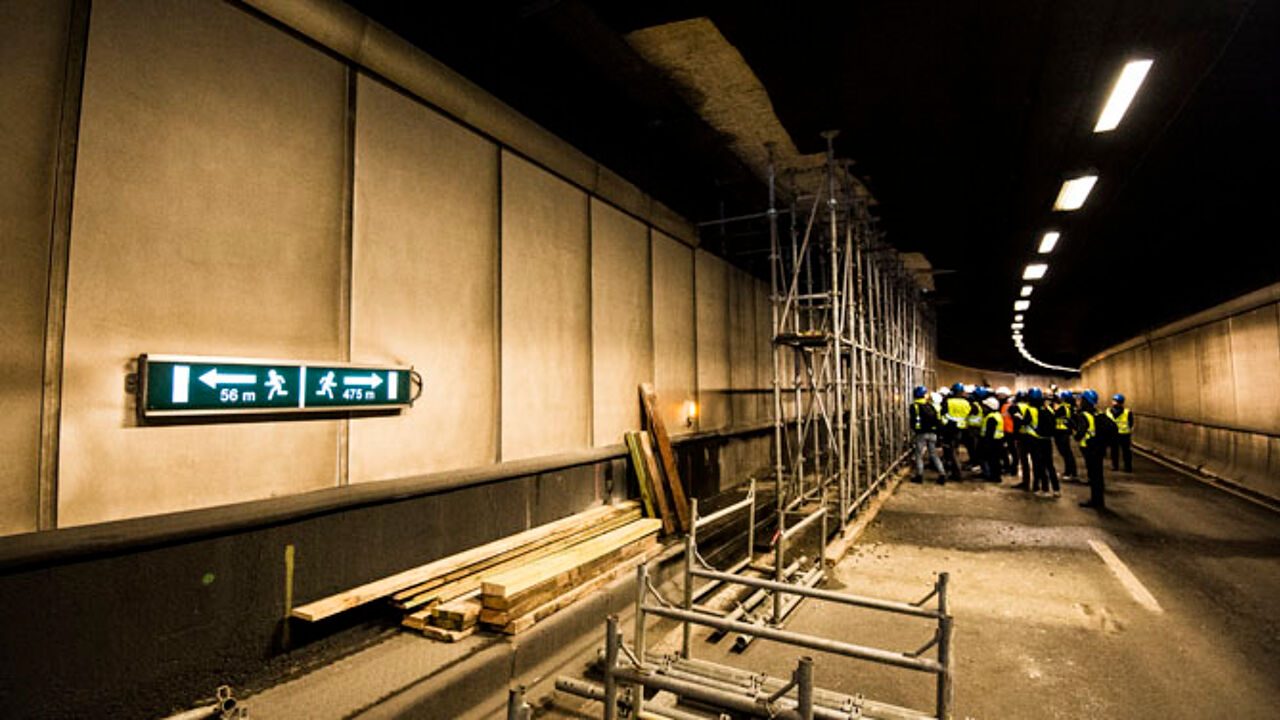 An excited Camille Thiry (Brussels Mobility) told newsmen: "The tunnel's been open since 5AM! We removed the roadwork signs last night and carried out the last checks."
The tunnel's ceiling was also replaced during the works. External experts had noticed that a large plate was falling down. As a safety precaution the authorities then decided to close the tunnel that is located on one of Brussels' main road arteries. Repairs are now complete and the inside of the tunnel has been completely renovated. On an average day some 60,000 road users make use of the tunnel.
The tunnel is named after the British field marshal Viscount Montgomery of Alamein.
The works cost 4 million euros and that was not within budget. During the first months of 2017 repair work will be undertaken on the Hallepoort tunnel on the inner Brussels orbital while the Leopold II tunnel is next in 2018.