"Mathilde dazzles" at Christmas concert
The Royal Palace has staged its annual Christmas concert. It was Queen Mathilde who caught most of the attention though, wearing a glamourous outfit in black and gold. Her presence did not pass unnoticed, with The Daily Mail describing Mathilde's appearance as "dazzling".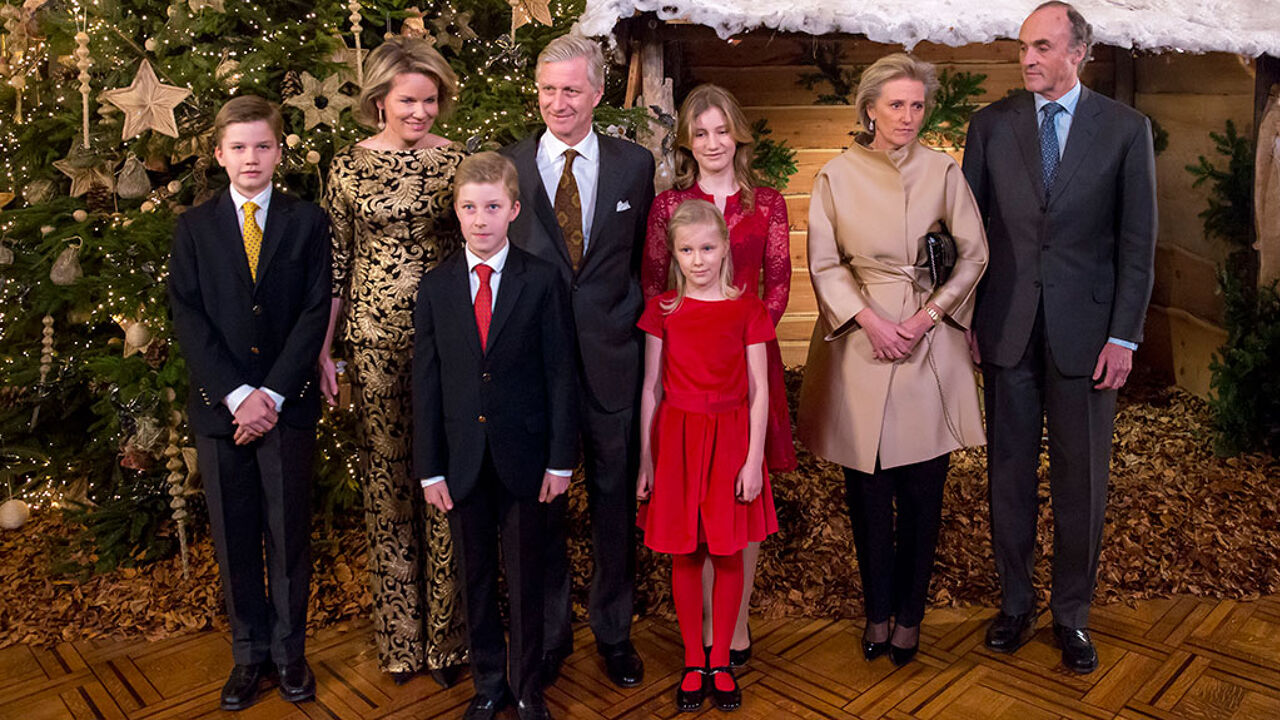 Have a look at the family picture above, showing Queen Mathilde and King Filip and their 4 children, and also Princess Astrid and Prince Lorenz. You may notice Princess Astrid's absent, disinterested gaze, or the absence of Prince Laurent and his wife Claire, who declined the invitation. 
However, most attention went to Mathilde and her top-to-toe shining, golden dress. Mathilde's dress is a design by Edouard Vermeulen (Natan), who also works for the Dutch Queen Máxima.
Nathalie Corner of MailOnline used superlatives to depict Mathilde's appearance, describing her as "glamorous" and "stunning", apart from using the verb dazzle in the headline.
Click on bottom video to get a taste of the Christmas concert.