Not so charming duplex at Rouppe - 31 euros per night
'Solidarité Grands Froids', an organisation defending the interests of the homeless, has launched a special website in the days before Christmas to highlight the problem of those without a place to stay for the night. The website 'notfairbnb' is their cynical version of the orginal popular site airbnb, but will help you to donate money.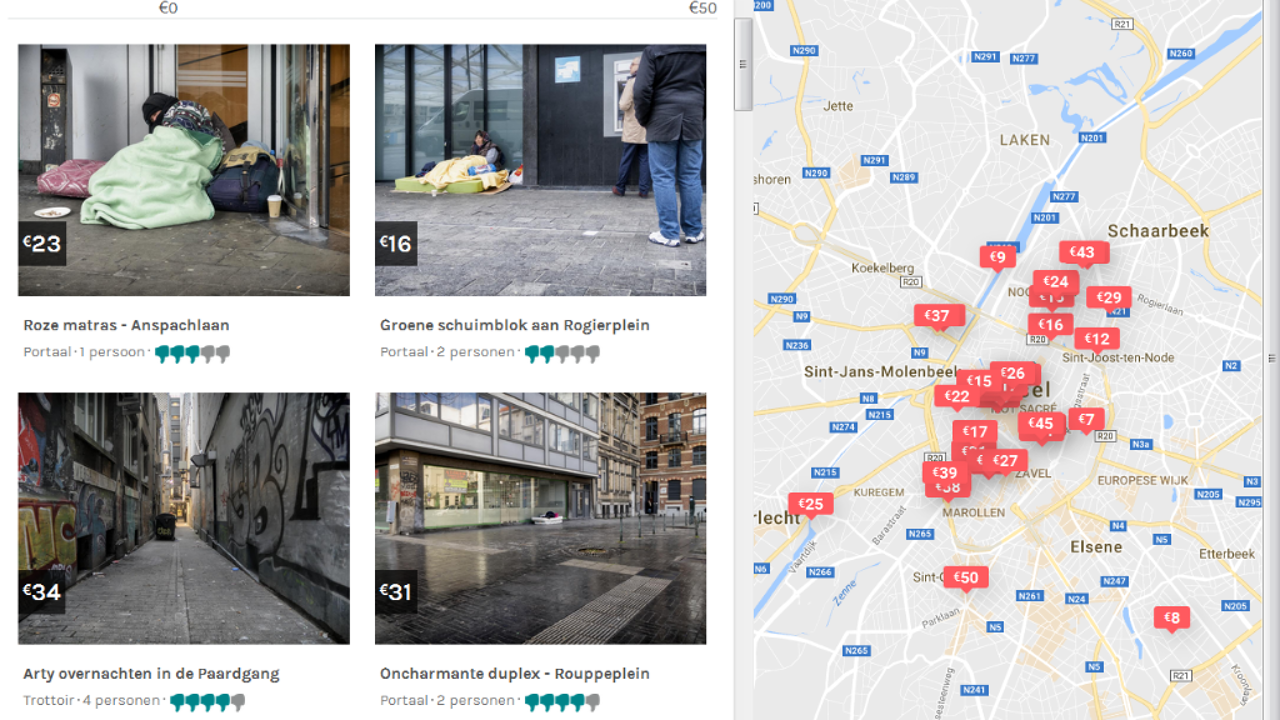 Opening the website, you will come across a list of places where homeless are normally staying. The website has been worked out in detail, not without a very ironic or cynical touch. The descriptions of the 'lodgings' are made in detail - just like on classic websites. If you book for the night, you will donate the cash the homeless foundation.
The website boasts different spots such as "pink mattress - Anspachlaan" (picture of the spot included), "arty overnight stay in the Paardgang" (shows a small street with high walls with grafiti on each side), "not so charming duplex at the Rouppe Square", "sleeping on cardboard at the Kiekenmarkt" etc.
Cynthia Simpson of Solidarité Grands Froids says the website is made to confront people with the life of a homeless person, and to raise cash at the same time, especially in cold days like this.
Brussels had 2,603 homeless in 2014, but this number had doubled a year later, to some 5,450. "A new poll conducted this winter shows that this number will climb even further. However, we will only see the real size of the problem when it gets really cold."