Turbulent match in Gent almost ends in a brawl
In football, AA Gent lost a fierce battle against Anderlecht (2-3) although the outcome could have been different. A controversial red card for Gent midfielder Anderson Esiti after half an hour changed the game. Gent were left empty-handed, see Anderlecht create a 6-point gap and tumble out of the top-6.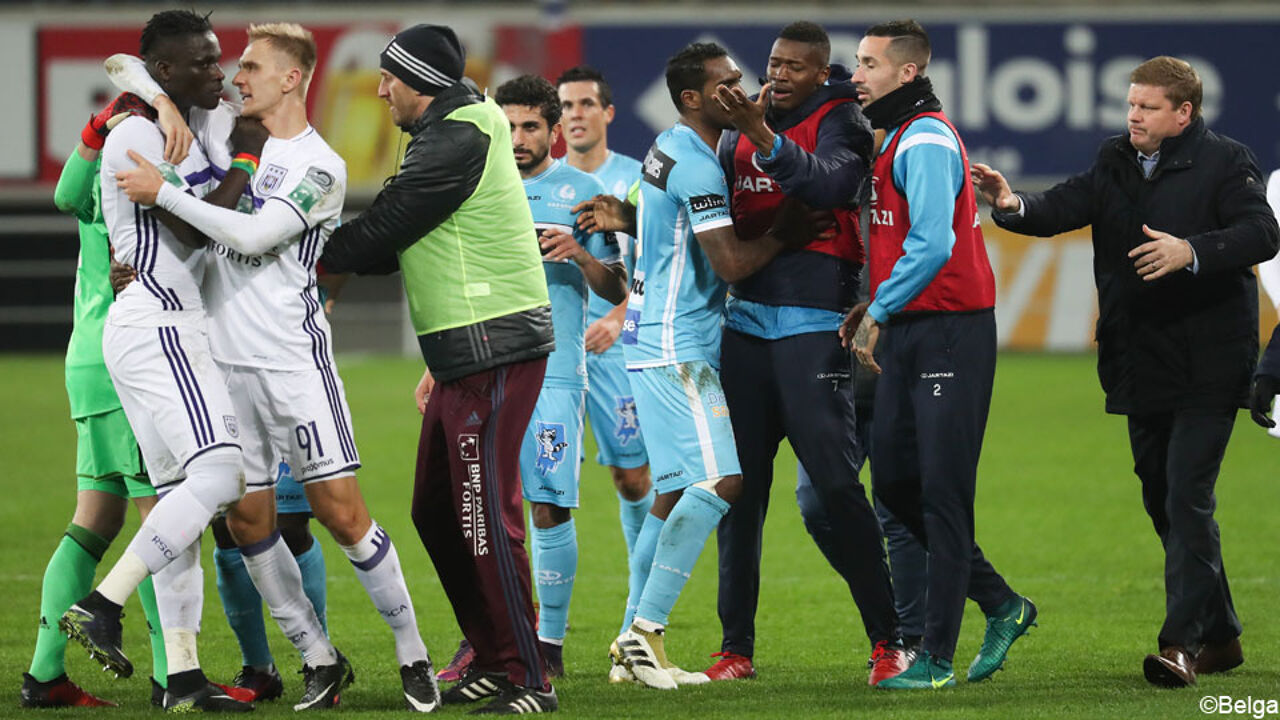 AA Gent were determined to wipe out the humiliating defeat at Sint-Truiden last weekend (3-1) and took a strong start. Controlling midfield with Neto and Esiti, and with Moses Simon, Jérémy Perbet, Daniel Milicevic and Brecht Dejaegere building swift attacks, Anderlecht first escaped a goal but it was Milicevic who broke the deadlock for Ghent on 25 minutes.
AA Gent were on the right track, but one counter-attack was enough for Anderlecht, with in-form top scorer Lucasz Teodorczyk heading home the equaliser just 5 minutes later. It was back to square one for AA Gent, and minutes later Esiti was sent off after a contact with Anderlecht defender Bram Nuytinck. Both clashed as Nuytinck tried a tackle.
The red card was a harsh decision, commentators concluded. AA Gent coach Hein Vanhaezebrouck was furious and the public targeted referee Erik Lambrechts (photo below). When the players returned to the lockers at half-time, there was almost a fight on the pitch.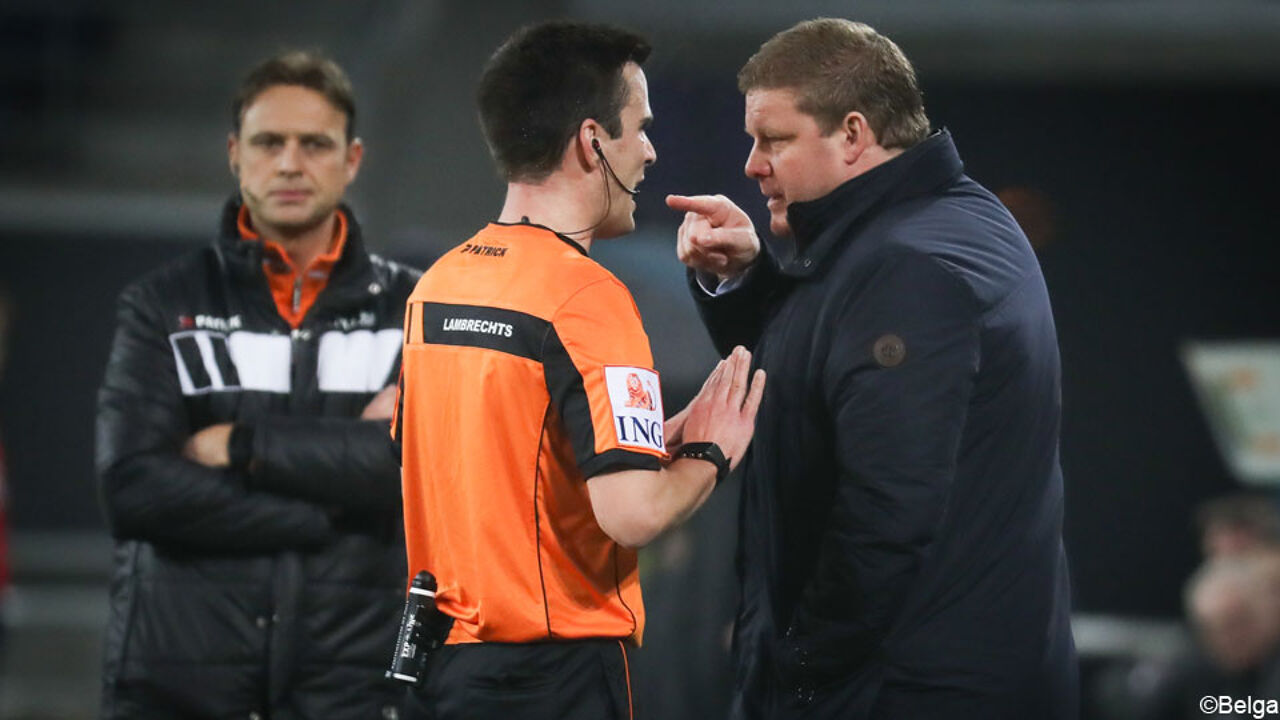 Coach Hein Vanhaezebrouck also sent off
AA Gent didn't give up with 10 men, creating more opportunities and hitting the post after having hit the bar. But a blunder in defence allowed Teodorczyk (nicknamed Teo) to score a double (photo below).
A beauty by Alexander Chipciu made it 1-3. The late Milicevic penalty was too little too late for AA Gent, who saw coach Hein Vanhaezebrouck sent to the stands in the final minutes. AA Gent may have been the better team, but Anderlecht were more efficient and showed a lot of maturity, scoring some beautiful goals.
First home defeat in the domestic competition
The result is sour grapes for AA Gent, who see all their title challengers bagging the 3 points (Club Brugge, Anderlecht, Zulte Waregem, KV Oostende). Instead of moving alongside Anderlecht, AA Gent are now 6 points behind the Brussels club. The defeat was their first home loss in the domestic competition this season.
With 20 of 30 rounds of play behind us, Club Brugge lead with 40 points. They are followed by Zulte Waregem (39), Anderlecht (38), KV Oostende (36), KV Mechelen (34) and Charleroi (34). AA Gent are in 7th position with 32 points. The top-6 after 30 rounds will battle it out for the title next spring.