"A warmer society is within our gasp!"
The king has addressed the nation on the occasion of the Christian feast of Christmas, a public holiday in Belgium, and the New Year. King Filip spoke of the solidarity and generosity he had seen over the past year and the many people who were making good thanks to others.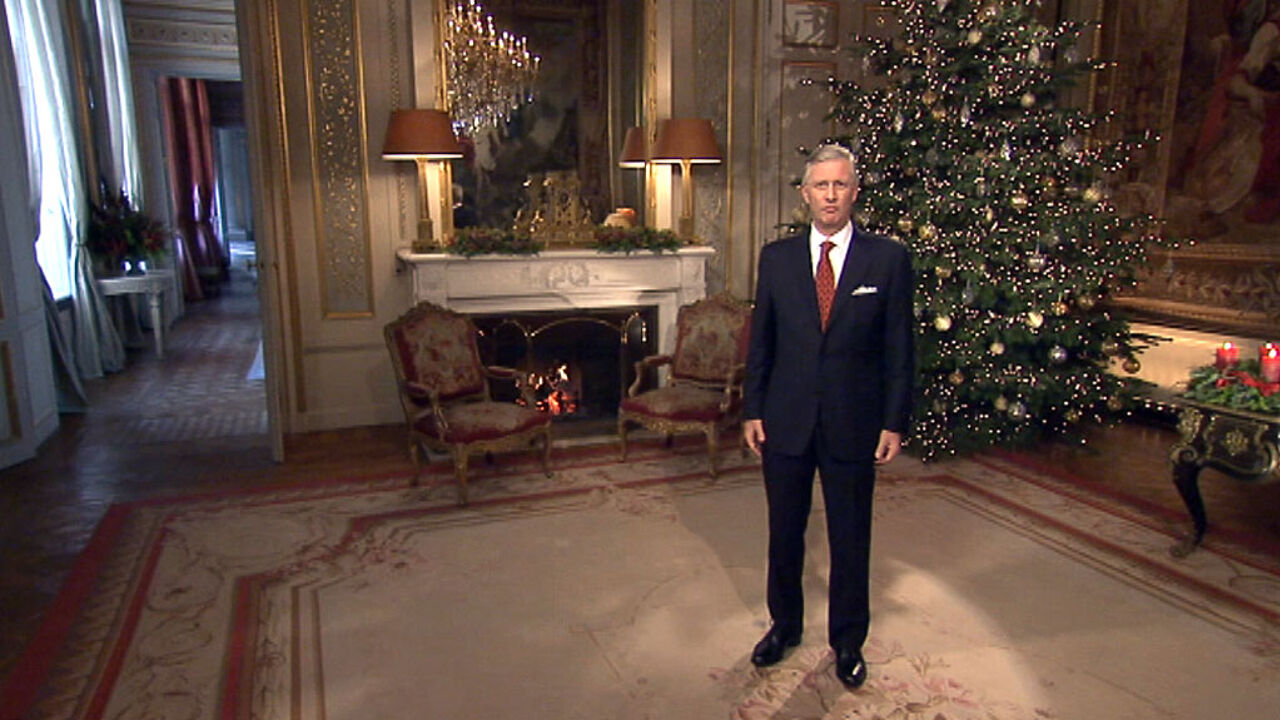 King Filip said that for most of us Christmas and the end of the old year and the start of the new are days of happiness: "Streets and squares bathe in festive illuminations. A cosy atmosphere reigns in our living rooms. People are happy to be together and to see each other again. Sadly this is not the case for all. Many people are having a hard time. I am thinking of the lonely, the sick and all those who have worries, but also of all those who have said goodbye to loved ones. This year I am thinking in particular of the victims of the attacks in Brussels and Zaventem and their relatives."
"The events of the past year in Belgium, in Europe and elsewhere in the world have raised doubts about the future. Many people are worried about their jobs, their salaries and their security. Too many young people believe that they and their children will be worse off than their parents. Too many elderly people are worried about keeping up and being allowed to. This feeling of insecurity, disorganisation and even of anger can lead to a loss of confidence, also in our institutions."
King Filip insisted that his message today was one of hope. The king and queen are impressed by projects undertaken by citizens all over the country.
"I see people at work who interact with others sincerely and truly. I experienced this visiting a centre where adults who are mentally challenged live in a family setting..."
"I also see solidarity and generosity at work like when abused and pestered children are cared for in a safe environment during a holiday - and where they rediscover their smile - when families care for people who have been excluded or in projects where people of different generations and origins are brought closer together."
"Then there are also the young and seniors who understand that in order to be successful they need the courage to start. They refuse to remain on the margins of society and don't give up. They know that success means wishing for others to succeed too and to accept help. I am thinking of those who use a helping hand to learn, to study again or find a job, all those people who have returned and are exploring new meaningful routes and the elderly who acknowledge that by accepting help you are not giving up your dignity."
"The will to build a world in which we support each other in difficult times and help each other to be successful lies at the basis of all these examples. It shows that a warmer society is within our grasp. I am convinced that these examples create a dynamism that enriches our institutions and strengthens confidence in democracy."
King Filip addressed the nation in Dutch, French and German.  This is the Dutch version.