Interior minister eats cake in Molenbeek
The Belgian interior minister Jan Jambon sent Christmas Eve in Molenbeek. Mr Jambon was visiting the police in the Brussels district that has become infamous across the globe as the home of the Paris attack terrorists.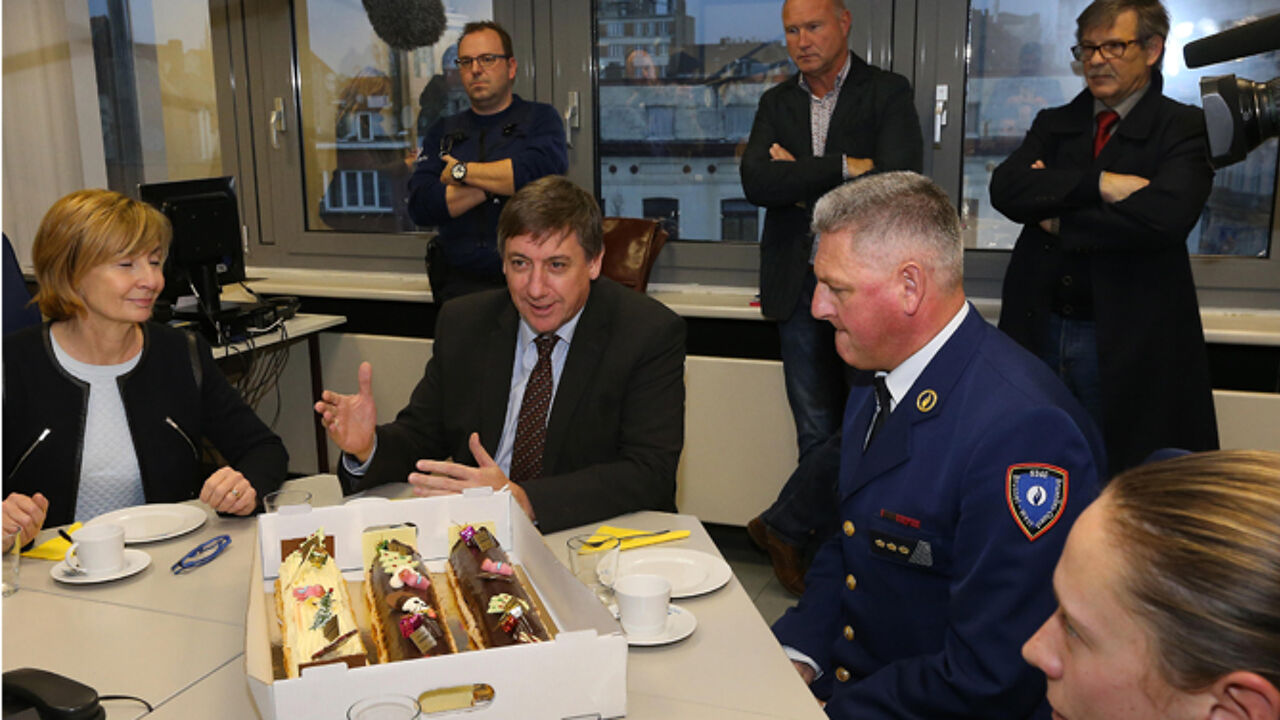 Mr Jambon treated local police officers to Christmas log cake in a gesture intended to show his support for all the country's police officers in a difficult year: "I want to thank all police officers for their efforts in 2016 and especially this force because it has been under such pressure."
The interior minister also spent some time with officers for a frank exchange of views. The government has earmarked 400 million euros for security initiatives in 2017. The lion's share of this amount will go to the police service.
Jan Jambon: "We are busy hiring staff. We hope to recruit 1,600 new people next year. Training takes at least 18 months. We can't speed that up because deploying untrained officers would be even worse."