Belgians crash on Tenerife playa
A light aircraft with two Belgian passengers on board made an unsuccessful emergency landing on the beach in Tenerife in the Canaries (Spain). The French pilot, his Belgian partner and a 14-year-old passenger, survived the crash, but were injured.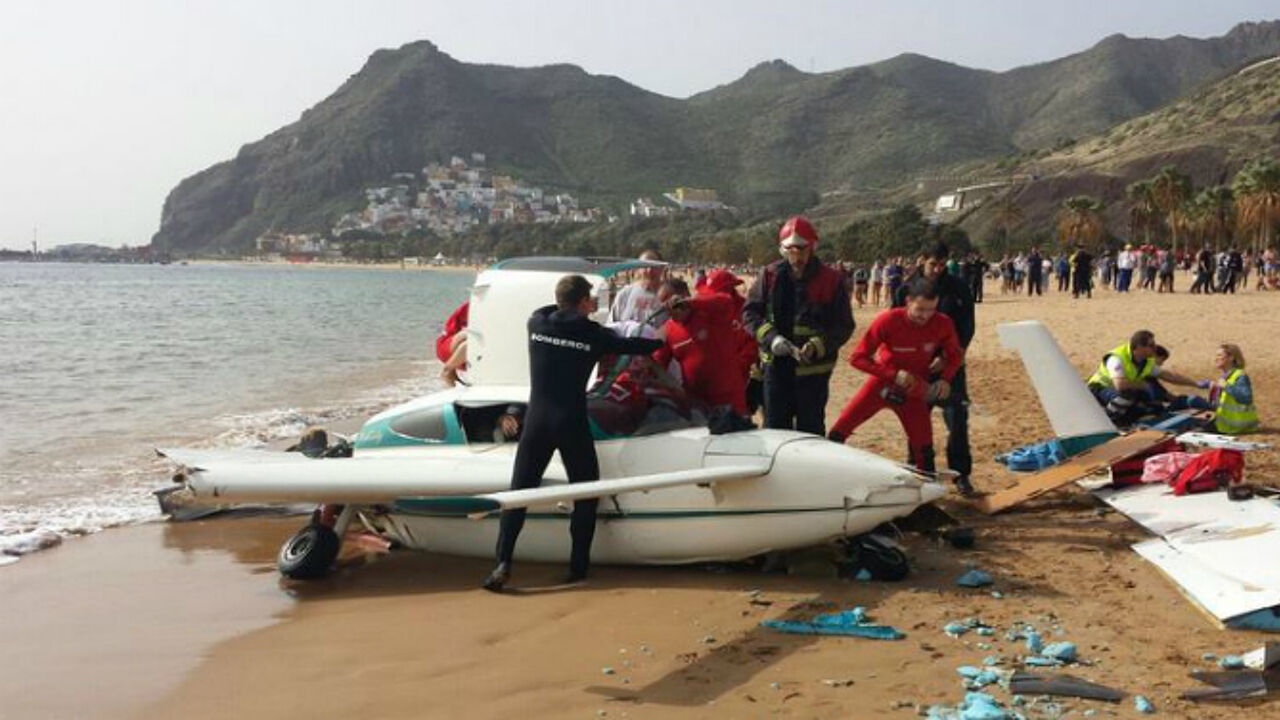 The incident involving a Velocity 173RG happened on the Playa de las Teresitas in the north east of Tenerife. The plane was on its way to Morocco. Police sources say that it experienced technical issues leading the pilot to attempt an emergency landing. Unfortunately the plane's wing hit the ground resulting in a crash.
The pilot, who was severely injured, was hospitalised in the vicinity. The two passengers sustained light injuries. Two beach guests were also hurt and needed treatment.