Fog renders Flemish roads particularly treacherous
There was a foggy start to the day in many parts of Flanders and its capital today. Thick fog is a hazard for motorists. Freezing temperatures have triggered a warning for black ice on the roads.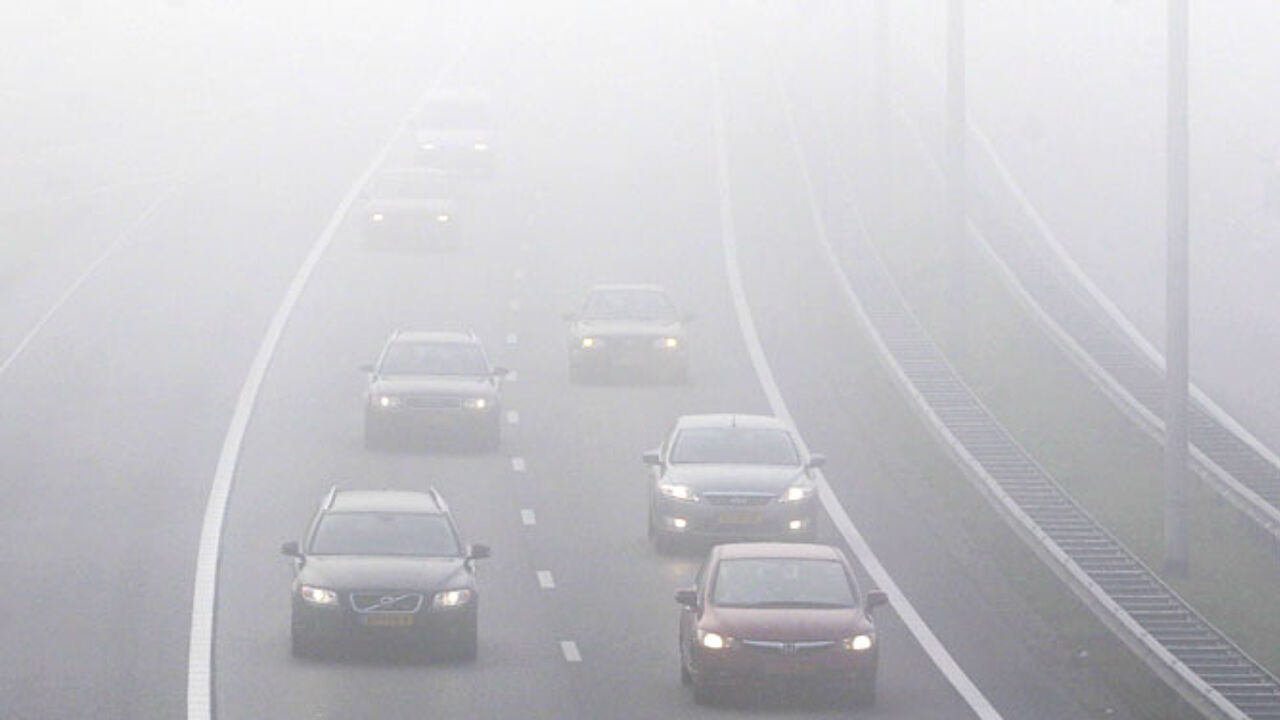 The lack of a breeze means fog will be our lot in many parts of central and low-lying Belgium. However, bright spells are forecast for the sunny uplands of elevated Belgium. Nowhere will temperatures rise above 2°C or 35°F.
More fog and mist are forecast for Wednesday night with a light frost and the prospect of black ice that could be hazardous to drivers. After a grey start Thursday and Friday the sun should put in an appearance even in Flanders resulting in slightly higher temperatures. During the weekend temperatures rise to 5°C. That's 41°F. It will be murky with occasional drizzle.
Weathermen forecast a changeable start to the New Year with wintery showers of sleet, probably not snow, and temperatures hovering around 4°C (39°F).