Belgium receives Australian backing for U.N. seat
Australia will support the Belgian bid for a seat (a non-permanent member) in the United Nations Security Council in 2019 and 2020. This was confirmed by Foreign Minister Didier Reynders (MR) during his visit to Australia.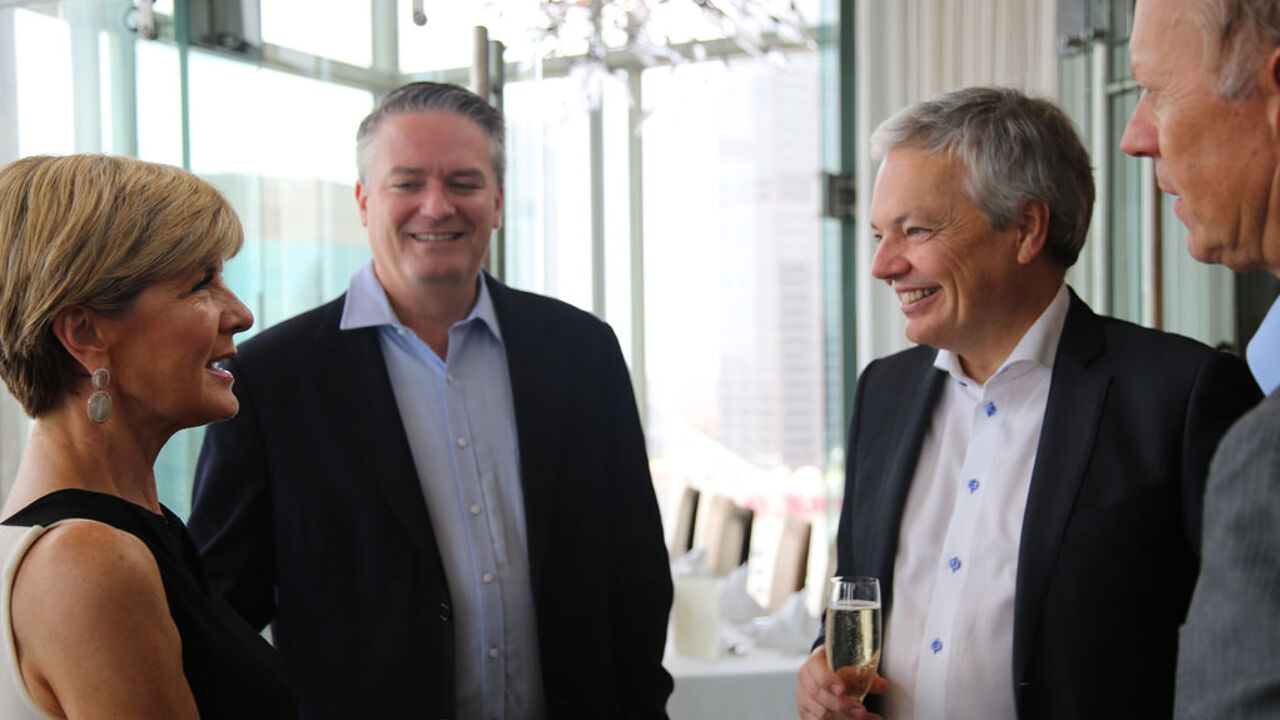 Reynders (Francophone liberal) is on a trip to Australia, New Zealand and Fiji these days. His prime goal is to get support for Belgium's bid for a U.N. Security Council seat.
Competition is tough, Reynders explains: "It's important to put an effort into this, because Belgium is in the same group as Germany and Israel." Belgium now secured the support of Australia, and will back the Australian bid in 2029 in return.
Reynders met Australia's PM Malcolm Turnbull and Foreign Minister Julie Bishop, among others. They also discussed climate issues and the free trade agreement between Australia and the EU.
"This type of agreement is key for Belgium, as we are a country of exports. We export a lot, not only beer and waffles, but even Finance Ministers", Reynders joked, referring to Mathias Corman, the Australian Finance Minister who was born in German-speaking Belgium.
Reynders will continue his journey with visits to New Zealand and Fiji next week.