Eurostar and Thalys services disrupted; trains towed back to Brussels
International train services were disrupted on Friday morning as a Eurostar and a Thalys train got stranded between Brussels and Halle, due to icing on overhead cabling, after a particularly cold and foggy night.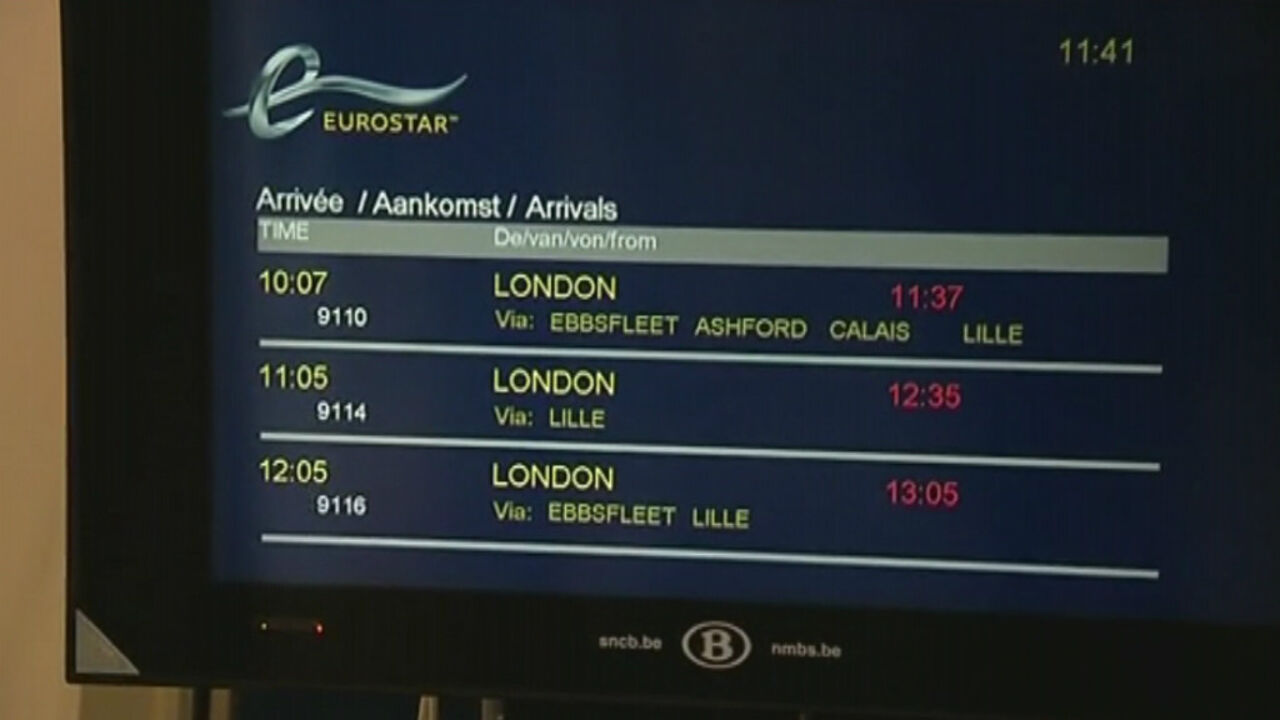 Eurostar trains suffered heavy delays on Friday.
The first heavy frost of the season, in combination with the fog, has caused delays for Belgian trains, but also on the international networks, where delays of half an hour or more were seen this morning between Brussels and Frankfurt, Brussels and London and Brussels and Paris.
Two high-speed trains ran out of power and simply couldn't continue, blocking the rails. "One Thalys train got stranded between Halle and Ruisbroek (just south of Brussels). It is being towed back to Brussels South. This problem will be solved soon", Thomas Baeken of Infrabel, the company responsible for rail infrastructure, told the VRT shortly before 11am. This Thalys had some 60 passengers on board and was heading for Strasbourg in France.
"Another train, a Eurostar, got stranded between Halle and Buizingen with some 300 passengers on board. It will also be towed back", Baeken added. The train had just started its journey in Brussels, heading for London. The Eurostar arrived back in Brussels South around 12:30.
Other international trains had to follow a different route as a result, which caused the delays. The problems continued until well into the afternoon.