What you have to know about this weekend's fireworks
Belgium's major cities are all offering fireworks for New Year's Eve. No cancellations have been reported although the terror threat level remains at 3. Meanwhile, some people will stage their own little fireworks in their back garden. Don't buy the stuff online, it can be life-threatening, experts say.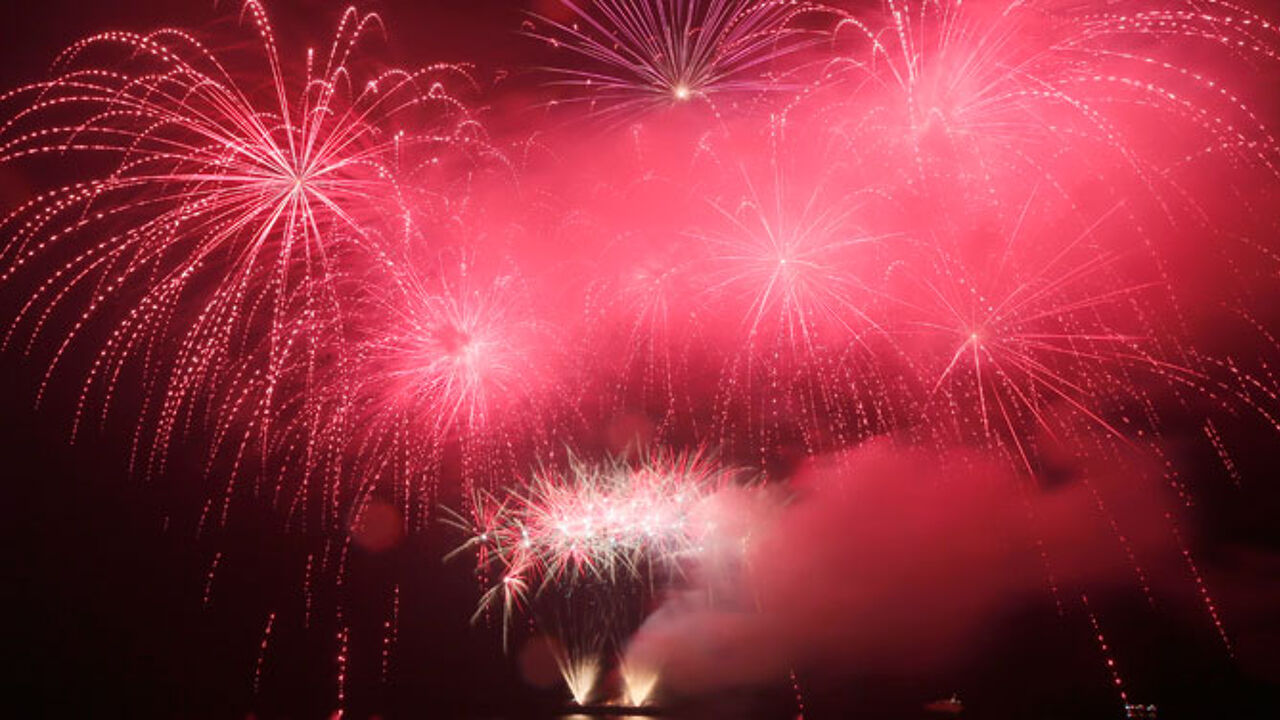 While last year's fireworks were scrapped in Brussels, this time you will be able to gaze at the sky in the capital. However, rigid safety measures will apply, as many streets surrounding the party zone between Anspach and De Brouckère will be closed. The party zone will only be accessible via the Lombaertstraat. All visitors will be checked at this entrance.
People should not carry any bags with them. Everyone will have to undergo a body search, explains Christian De Coninck of the Brussels police. It's also prohibited to bring bottles and glasses, or your own fireworks or fire crackers. "This could cause panic."
Antwerp and Ghent are ready
The fireworks in Antwerp attracted 75,000 enthusiasts last year. Again, strict safety measures will be in place, says Wouter Bruyns of the Antwerp police. "We also ask members of the public to cooperate by not bringing any bags or cases, and by cooperating willingly with police.
The city of Ghent will step up safety efforts at Portus Ganda, the old port in the north where the fireworks take place. Extra security checks will be installed, explains Manuel Gonzalez of the local police. Not all police officers will be wearing uniforms: many will merge with the crowd in plain civil clothing. Also, concrete blocks will make sure the crowd can't be reached with any heavy vehicles.
"Don't buy online"
If you want to stage your own firework show, it's best to check with your local municipality whether this is possible. 1 in 3 local authorities have given the green light, like in Ghent, where it's possible between midnight and 1am - but only fireworks, not fire crackers. In Antwerp, it's forbidden to set off fireworks.
If you want to buy your own stuff, it's best to buy it in a shop and not online. In shops, a restriction of 1 kilogramme per person applies. It may be tempting to buy on the internet, but don't do it, because you don't have a clue how heavy it actually is, and you could get seriously injured, experts point out.
"Many websites are offering fireworks from Moldavia or Bulgaria, where rules are more relaxed. There are hardly any checks. Some are enough to blow up a car", says Henri Lormann of the Belgian Firework Federation.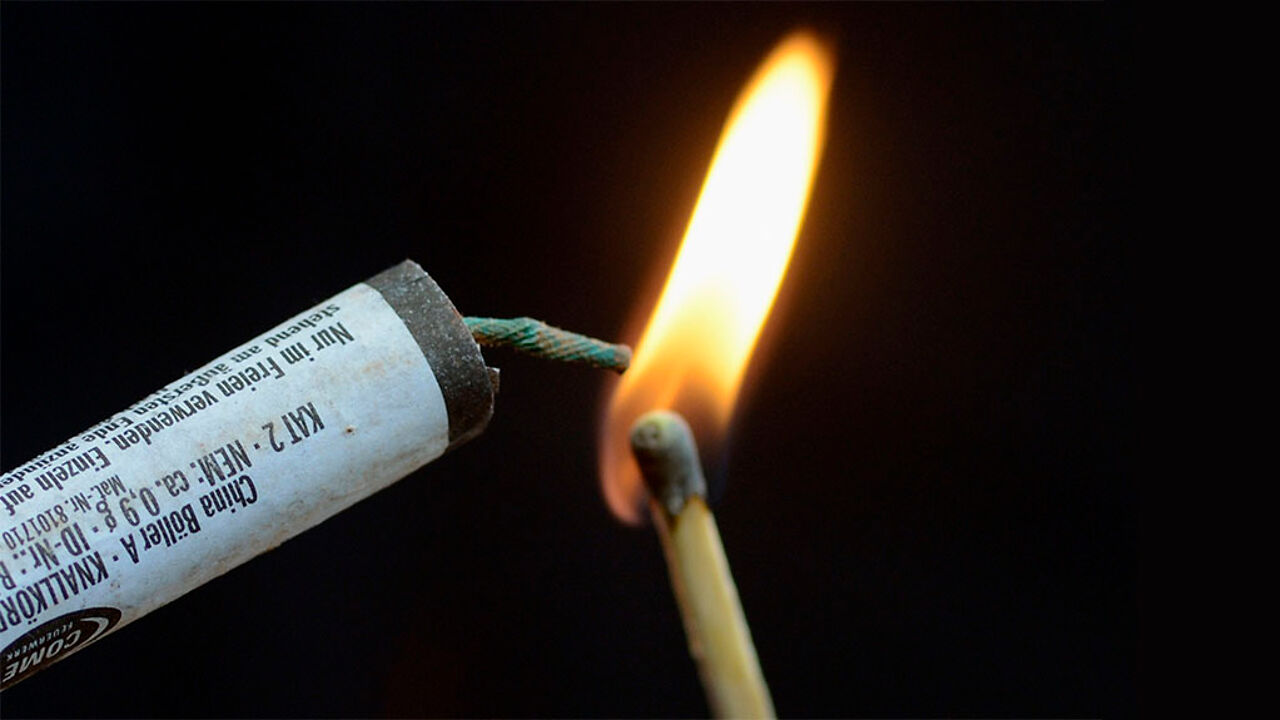 2012 Getty Images