"We could hardly cope with the influx of injured people"
It has been a very busy day for A&E's in parts of Flanders. Many people sustained fractures today because of the slippery pavements and streets. Most accidents happened in East and West Flanders. Some hospitals could hardly cope with the influx of injured patients. If you venture out on the road tonight, take into account that conditions could be hazardous.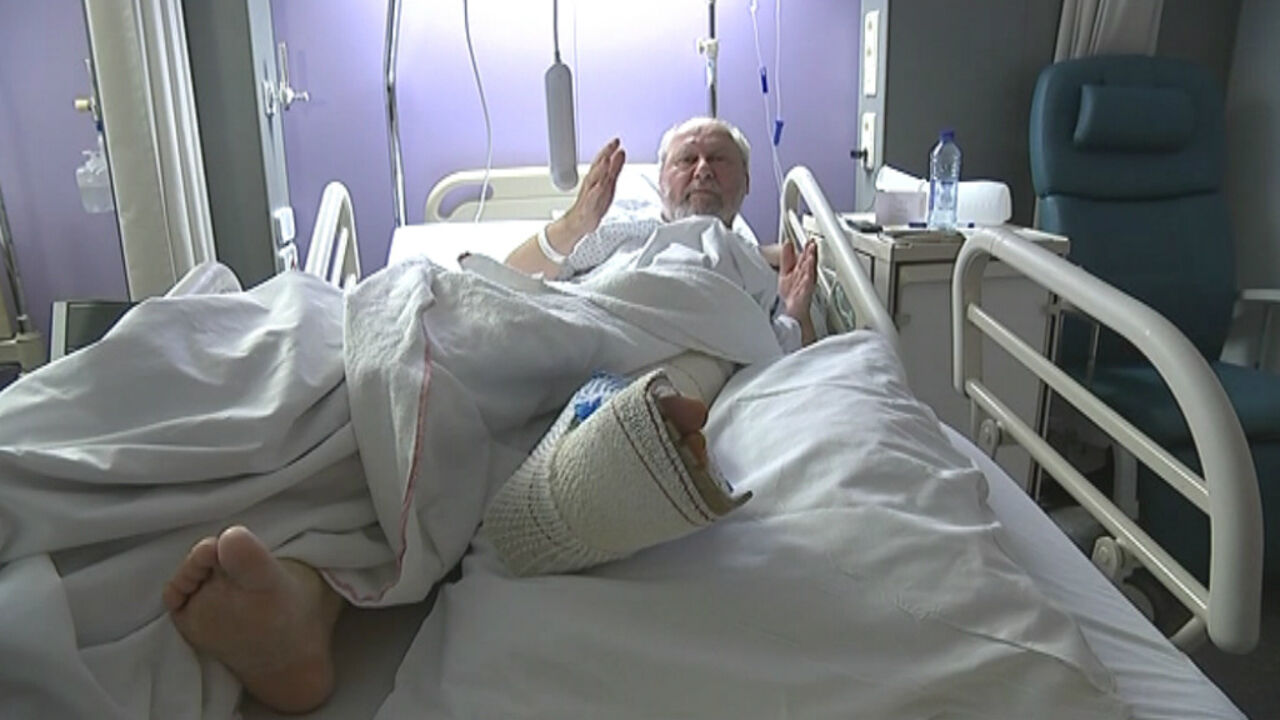 Last night's frost was followed by a light drizzle this morning. This formed a very slippery coating on pavements and roads, especially in western parts of Belgium. Many people didn't expect it to be so hazardous and fell as a result.
The Waasland area (in the north-east of East Flanders) saw many people suffering broken bones or joints. The AZ Sint-Nikolaas in Sint-Niklaas received some 120 patients with serious fractures between 9 this morning and 2 in the afternoon.
The hospital could simply not cope and triggered the emergency plan, calling extra surgeons, doctors and nurses to the hospital on their day off. Jorn Damen of the AZ Sint-Nikolaas said "we could hardly cope. But now, with the help of extra staff, we see light at the end of the tunnel." Some 30 extra staff stepped in. 
The situation was also very serious in southern parts of West Flanders.
Free buses in Brussels until 6am
If you are taking your car to go out tonight, take into account that roads could be slippery, with temperatures just below zero, except for the coastal area. Brussels is offering free transport by bus between midnight and 6am. Metro services will continue until 2am.
The Flemish public transport company De Lijn is also adapting its night schedule to carry extra passengers. In some places, this is for free, while in others you pay 3 euros.