Belgian succumbs in Istanbul nightclub gun attack
Among the victims of the terror attack in a Turkish night club is one Belgian, the Foreign Office has announced. A lone gunman opened fire on New Year revellers in a club in Istanbul, killing at least 39 people, including many foreigners. "Our thoughts are with the family and friends of the victim", Foreign Minister Didier Reynders said. The man was in his twenties and hailed from Genk, in Limburg. He was of Turkish descent and had the double nationality, Belgian and Turkish.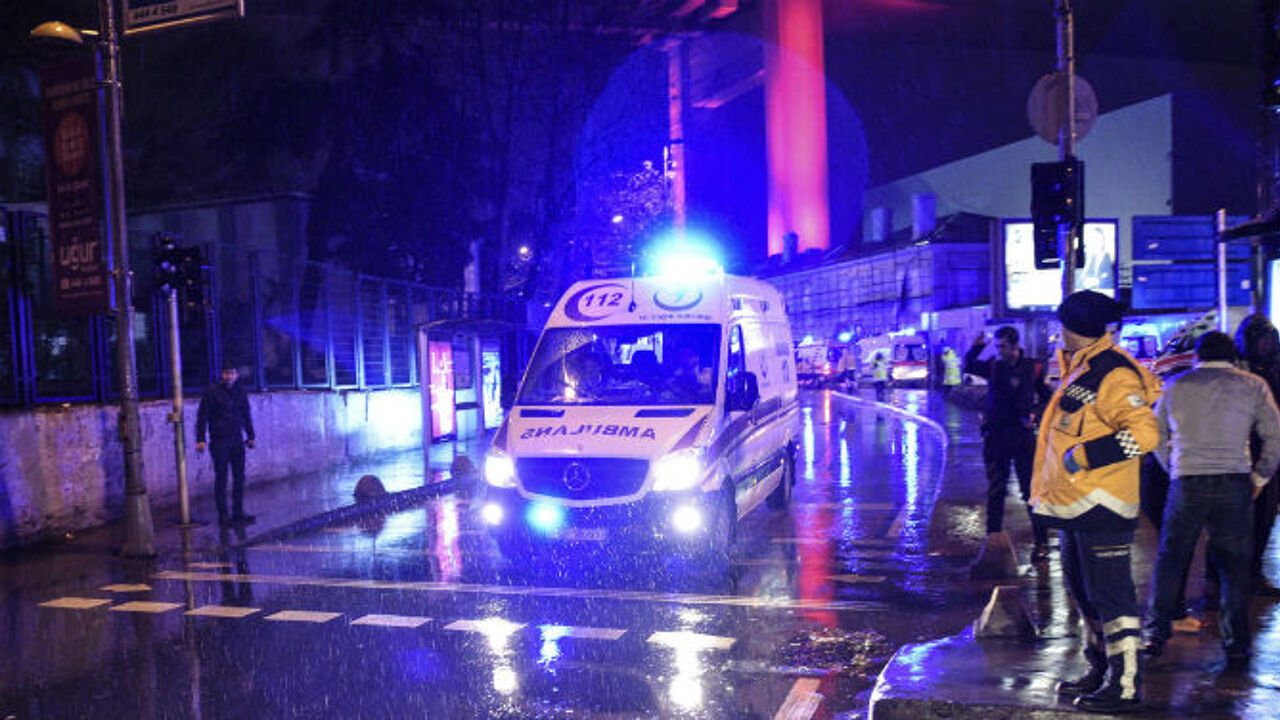 The attacker fired at random in the packed Reina night club, just one hour into the new year. Some people were seen jumping into the Bosphorus to get away. There were an estimated 700 people inside when the attack took place. The night club is a popular venue among foreigners.
Officials were speaking of a single attacker, possibly a lone wolf linked to IS, but other reports were citing various gunmen. The attacker(s) managed to flee the scene. A manhunt was underway immediately after the tragedy.
Didier Reynders confirmed on Twitter that "we fear that a Belgian died in the Istanbul attack. My thoughts are with his friends and family."