Brussels: Dundu, DJ, fireworks and security checks
Celebrations for the occasion of New Year in Brussels were a success. There were no incidents worth mentioning, organisers say. Cities like Ghent and Antwerp also had a peaceful transition into the new year.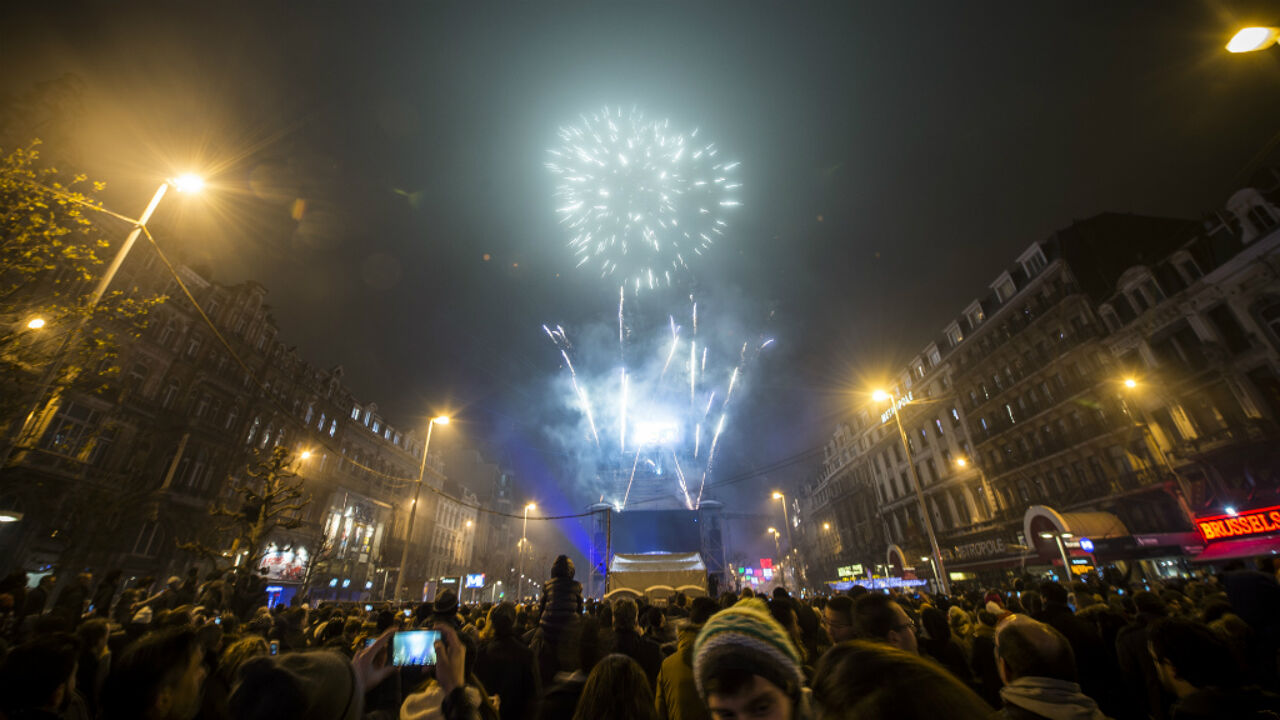 With the terror threat level still at 3, security measures at mass events were tight across Belgium. In Brussels, there was only one entrance to the party zone. Party goers had to pass as many as five check points. Despite this, the atmosphere was good and the transition went smoothly.
The festivities in Brussels started around 8pm yesterday with the "Dundu", a parade of giant transparent puppets between Beurs and De Brouckère. A DJ next warmed up the crowd in the countdown to midnight. The fireworks were on this year, after having been cancelled last year.
"Our goal was to bring people together in a happy family atmosphere and this aim has been reached", organiser Olivier Mees said. Local police said there were no major incidents, although there were reports of burning waste containers and damaged cars.
85,000 in Antwerp
Antwerp welcomed some 85,000 people for the traditional fireworks, a spectacular showing lasting no less than 20 minutes, making it the biggest in the country. The fog was a bit of a dampener, hampering the view. Antwerp police had no reports of any major incidents. 
Police in Ghent were talking of a crowd of  20,000 to gaze at the sky at Portus Ganda. Across the country, those that had too much to drink could count on the Responsible Young Drivers. The 200 volunteers took an estimated 1,500 party-goers home safely, and this for the 25th time.
The news desk of Flandersnews in Brussels is sending you the best wishes for 2017!