Flemings slip-slided to work
Black ice surprised countless motorists on Flemish roads this morning. Especially in southern West Flanders roads were particularly treacherous resulting in a spate of accidents.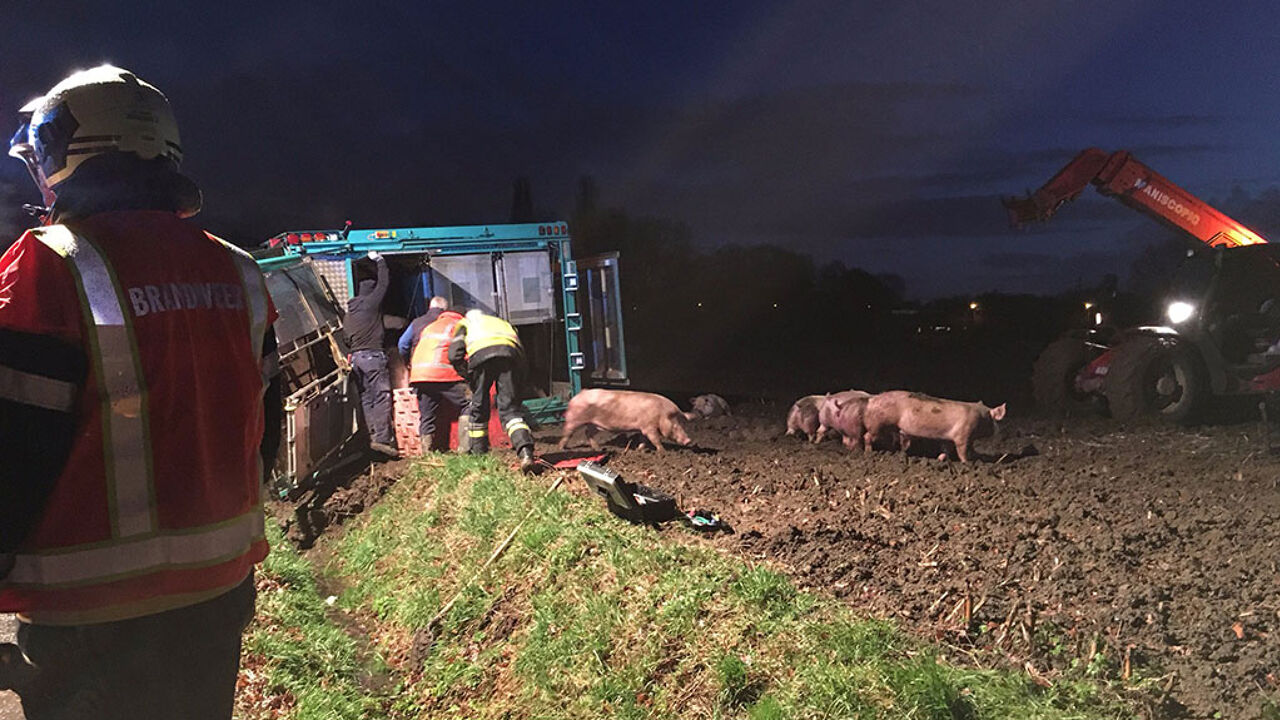 Fire-fighters and police had to attend dozens of accidents and their vehicles too were not immune to the slippery conditions.
Temperatures in West Flanders didn't dip below zero but the ground was still freezing leading to black ice formation. In most cases only the cars got damaged, but here and there people too sustained light injuries.
Accidents were reported from Oostrozebeke, Dentergem, Meulebeke and Ingelmunster. In Roeselare two police vans and an unmarked police car all ended up in a ditch. Cyclists too were not immune to the problems.
In Moorslede a woman driver summersaulted in her vehicle, while outside Kortrijk a lorry with pigs bound for slaughter ended up in a ditch. Several animals were killed, but for most it was merely a frightful experience on their way to the abattoir.