Young soldiers quitting because of patrolling tasks
Over the past two years, 22 newly-arrived soldiers, who are still in their traineeship, have already left the armed forces again because they had it with guarding and patrolling tasks. This was revealed by army statistics. Belgium started the operation Vigilant Guardian two years ago due to the terror threat, with lots of soldiers appearing in the streets.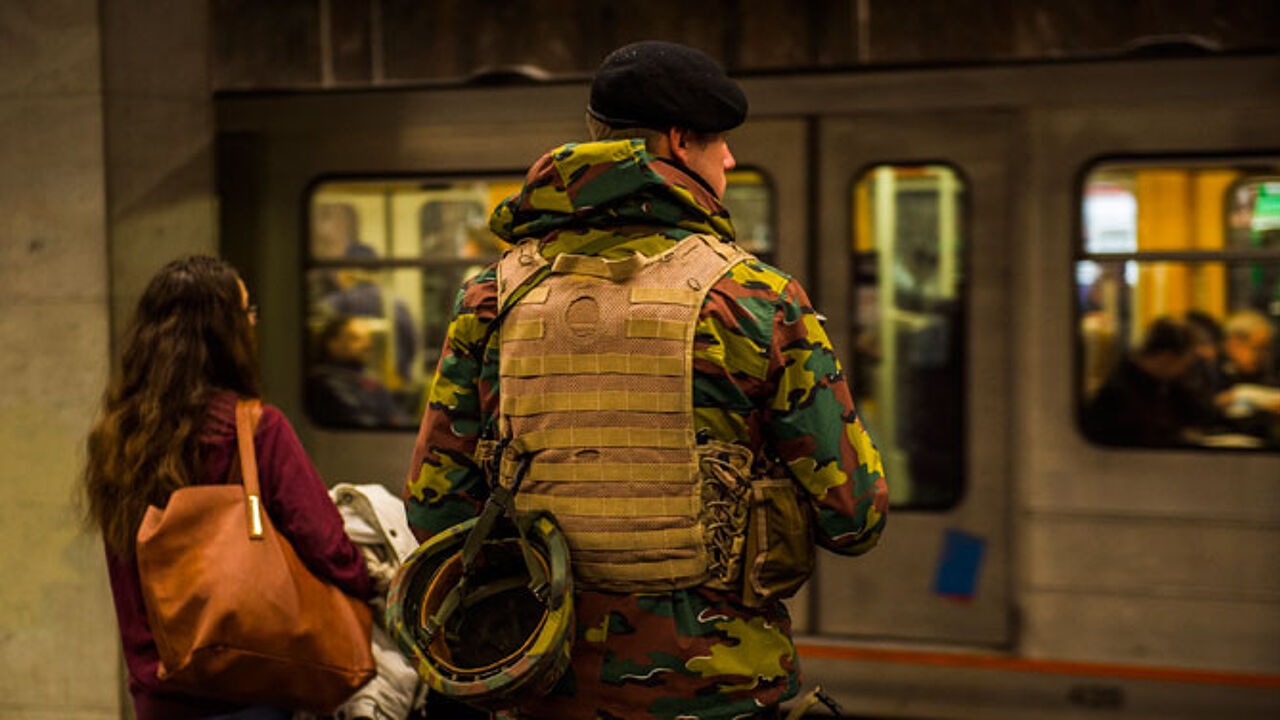 The Belgian armed forces see some 2,400 candidates starting a traineeship each year. Young soldiers have to go through a 3-year traineeship before acquiring a full status. If they decide to throw in the towel at that stage, they have to complete a questionnaire and have a conversation with a psychologist.
Militarymen appeared in our streets in 2015 under the operation called Vigilant Guardian. "In two years' time, 22 beginning soldiers called it quits. They find the guarding and patrolling tasks too boring. You have to know that beginning soldiers are hoping to join a foreign mission or have other, more challenging tasks", explains Ronny Windmolders.
Another answer that popped up, was that they could not spend enough time with family. It is not clear how deep-rooted the problem is with more experienced soldiers. They are not obliged to do this "exit-interview".