Slippery conditions East of Brussels for the rest of the day
Despite the snow and ice there have been relatively few accidents on the region's roads. Nevertheless, the VRT's weatherman Frank Deboosere warns that motorists, cyclists and pedestrians should remain cautious for the rest of the day.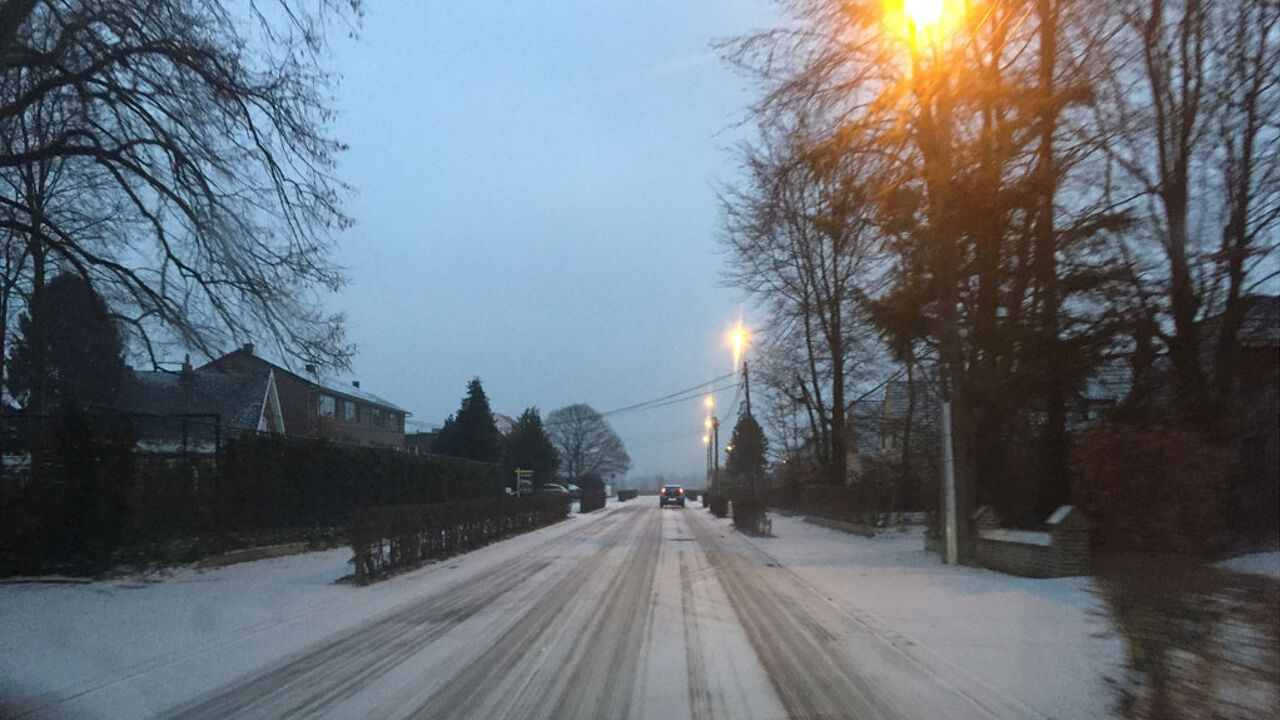 During the night snow fell across the country, with the exception of in coastal areas. "The snow quickly changed to freezing sleet", Frank Deboosere told VRT television's lunchtime news.
"The ground is frozen and will remain so for a while. At midday temperatures were still below zero. You should take care on the roads. Certainly East of Brussels the roads will remain slippy due to black ice."
From this afternoon temperatures will start to rise again gradually. "Temperatures will rise to 5°C in coastal areas".
"It won't be until during the night that temperatures will have risen above freezing all over Flanders". However, temperatures will remain below zero in the Ardennes.
Public transport
The Flemish public transport company De Lijn reports that its bus and tram services have not suffered too many delays as a result of the wintery conditions.
Astrid Hulhoven of De Lijn told VRT News that "There have been a few delays here and there due to drivers having to drive more slowly. However, passengers should expect delays of more than 10 minutes. As we knew it was going to snow, we drafted in extra dispatch that can follow the situation on the ground."
Don't forget to clear the snow from your pavement
In Belgium everyone, home-owners and tenants alike, is obliged by law to keep the stretch of pavement in front of their home free of snow. You will be legally responsible if someone slips. Those unable to clear the snow themselves can in many cases ask the local council for help.