Weather warning: "Be careful on the roads"
After last night's snowfall, the Belgian Met Office (KMI) has issued a Code Orange weather warning. Code Orange is the Met Office's second most severe warning. The warning has been issued as roads and pavements can be especially slippy due to snow ice and freezing rain. Despite the treacherous conditions, there have been few road accidents reports.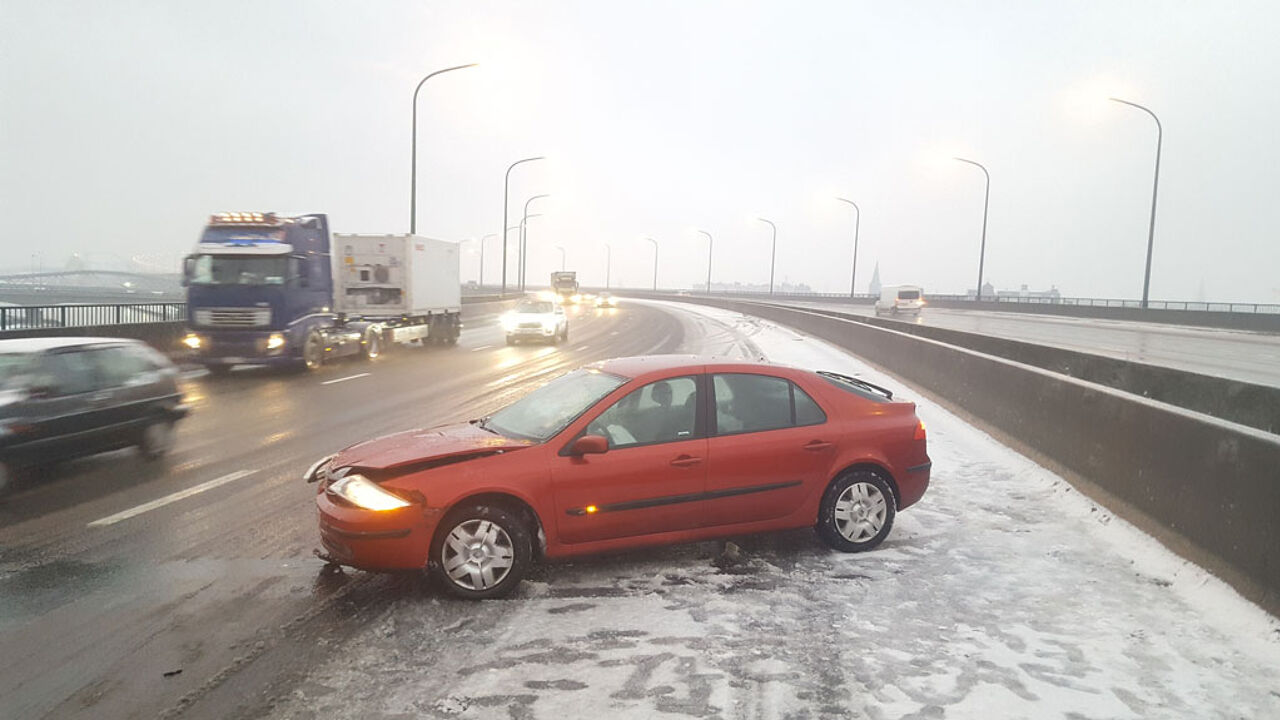 The Flemish Highway's Agency's gritting teams have worked through the night to ensure that the region's main roads and motorways have been kept free of snow and ice.
The gritting teams used no less than 1,500 tonnes of salt. The Flemish Highways Agency's Veva Daniëls told VRT News that "We have gritted across Flanders, both main roads and motorways".
The Highways Agency has also deployed gritting trucks this morning to ensure that the roads remain free of snow and ice. Nevertheless, road-users are advised to postpone non-essential travel.
"As a result of heavy snow it is possible that not all the lanes on motorways have been cleared. Our people will carry on working throughout the morning. Above all we would like to advise drivers to be careful on the roads as it can be dangerously slippy", Ms Daniëls added.
Just a few accident
Despite the wintery conditions there have been just a few accidents on the region's roads. For example, in Lokeren (East Flanders) a van slid onto a verge next to the E17 motorway.
The VRT's traffic reporter Hajo Beeckman told listeners to VRT Radio 1 that they should take into account longer journey times. He went on to warn that with the exception of areas near to the coast roads, footpaths and cycle paths can be slippy.
The thaw is on its way
From 9am onwards there has been rain in Flemish Brabant, Limburg and Antwerp province. However, with morning temperatures still under 0°C the rain has frozen, making conditions even worse.
The thaw will set in from the early afternoon. Temperatures in coastal areas will rise to 7°C. Elsewhere in Flanders temperatures could reach 6°C.