Belgian tourists stranded close to Syrian border
A group of Belgian tourists is spending a second day stuck at Gaziantep in southeast Turkey. Gaziantep is only around 50 kilometres from Turkey's border with Syria and just under 100 kilometres from Aleppo. Heavy snow in Turkey in recent has left thousands of tourists stranded across the country.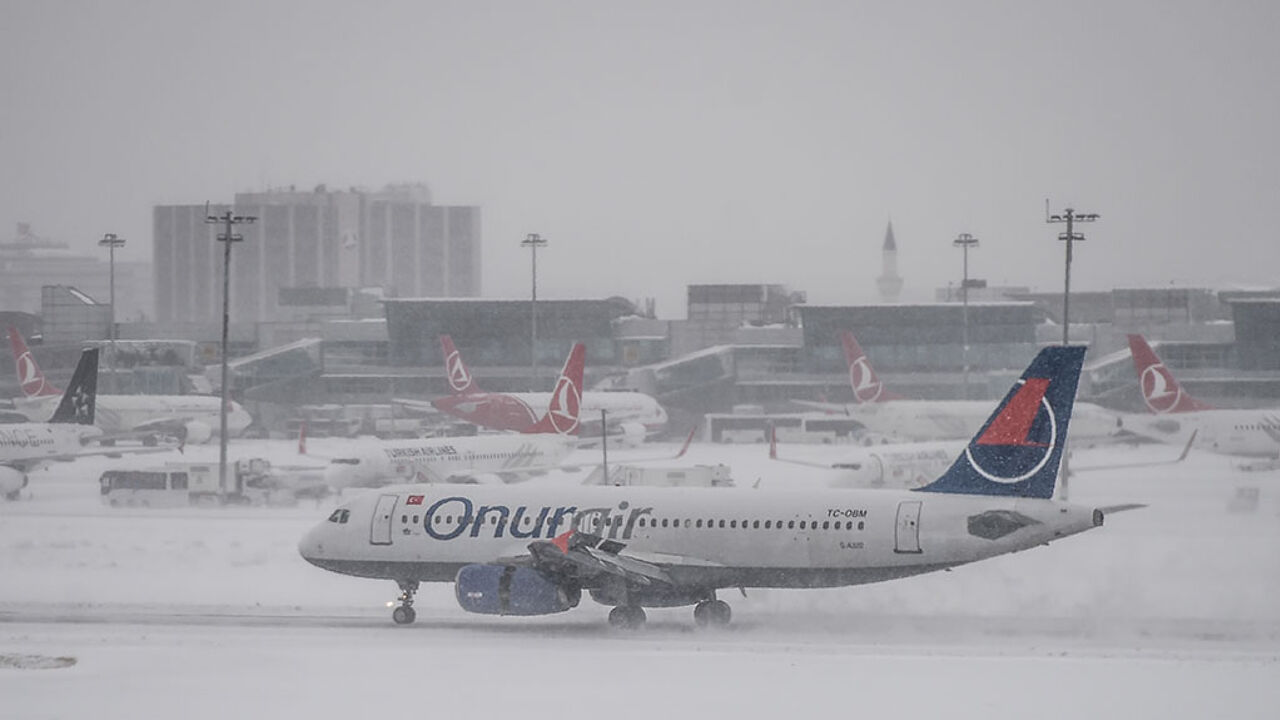 The Belgians were returning from a holiday in Turkey and were due to make a stopover in Istanbul. However, as snow closed Istanbul Airport (photo above) their flight was diverted to Gaziantep.
The Belgians have contacted our country's embassy in the Turkish capital Ankara. For some time now the Belgian Foreign Ministry has advised against all non-essential to Southeasten Turkey as there are regular attacks in the region.
Turkish Airlines has put the tourists up in an hotel while they await their flight. The Belgian Foreign Ministry has advised the tourists to closely follow the instructions they receive from the airline. The Belgians are likely to be able continue their journey in a few days.