Ostend volunteers renovate museum ship Mercator
The good ship Mercator is in dry dock. The exterior of the sailing ship has undergone a thorough renovation operation. Now it's the turn of the inside of the former merchant navy vessel. In order to involve local people the city of Ostend and the organisation that runs the Mercator called for volunteers: there was an overwhelming response: nearly thirty people stepped forward and said they were willing to lend a helping hand to restore the museum ship to its former glory.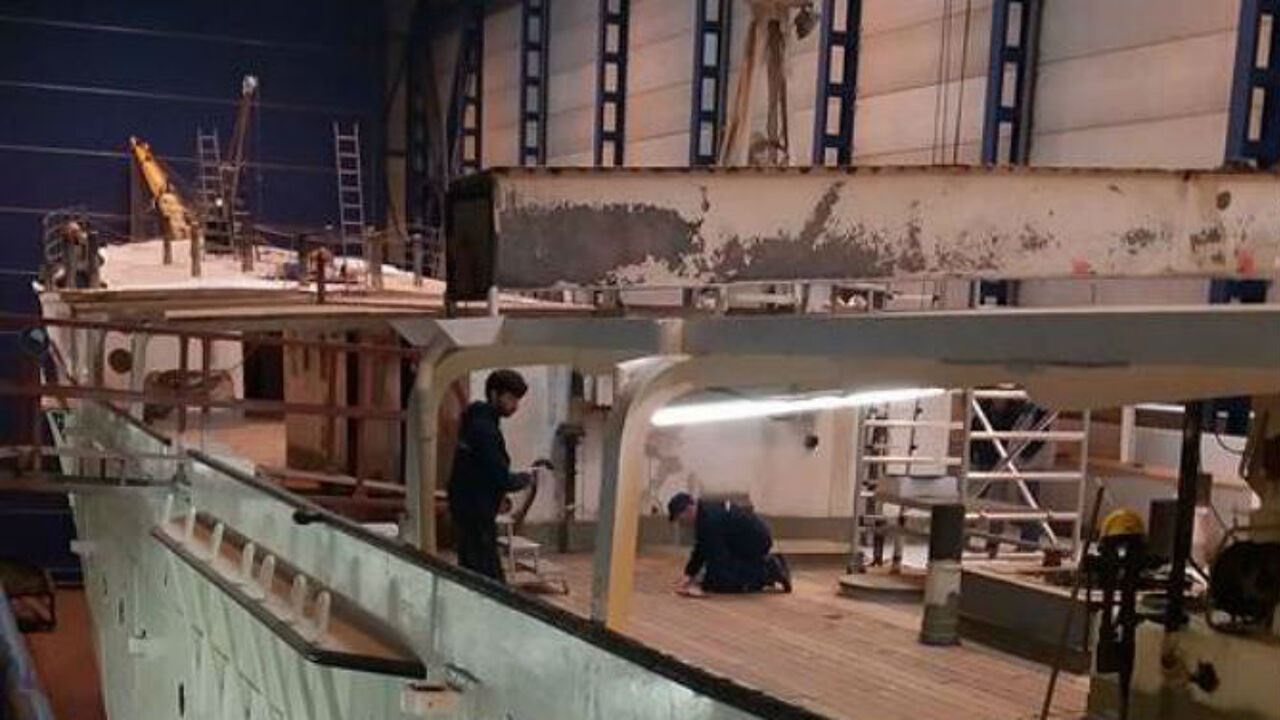 Work on the Mercator has been underway for a full year now, but an awful lot of work still needs to be done: the whole interior is in need of a good brush of paint. During the next two months an army of volunteers is going to rub down the walls and the wood and fill in the holes so that the entire interior can be repainted.
Ostend mayor Johan Vande Lanotte told Focus TV: "It's not first and foremost a question of money. We want to involve people in the work. We were heartened by the response: 30 people said they were prepared to do the work. That's fantastic."
Many but not all of the volunteers are getting on a little and have time to spare. Volunteer Dirk Beirens reminded Focus viewers of the vessel's fascinating history: "In Antwerp they had moored the ship on the Left Bank. It was Ostend mayor Jan Piers, who in 1964 ensured that the merchantman was brought to Ostend."
The good ship Mercator will leave dry dock at the end of February. The three masts will then be fitted back in place. The ship should be back at its usual mooring place outside Ostend city hall in time for the Easter holiday. The rush of tourists expected to visit the completely renovated vessel is expected to be great.
The Mercator is a barquentine. She was designed by the Belgian Antarctic explorer Adrien de Gerlache as a training ship for the Belgian merchant fleet. Named after the famous Flemish cartographer Gerardus Mercator she was built in Leith in Scotland. She was launched in 1932.