Post-Brexit German leader launches recipe for change!
The German leader, Angela Merkel, has appealed for a strengthening of the European Union. Ms Merkel was speaking as she received an honourary doctorate from the Flemish universities of Ghent and Leuven.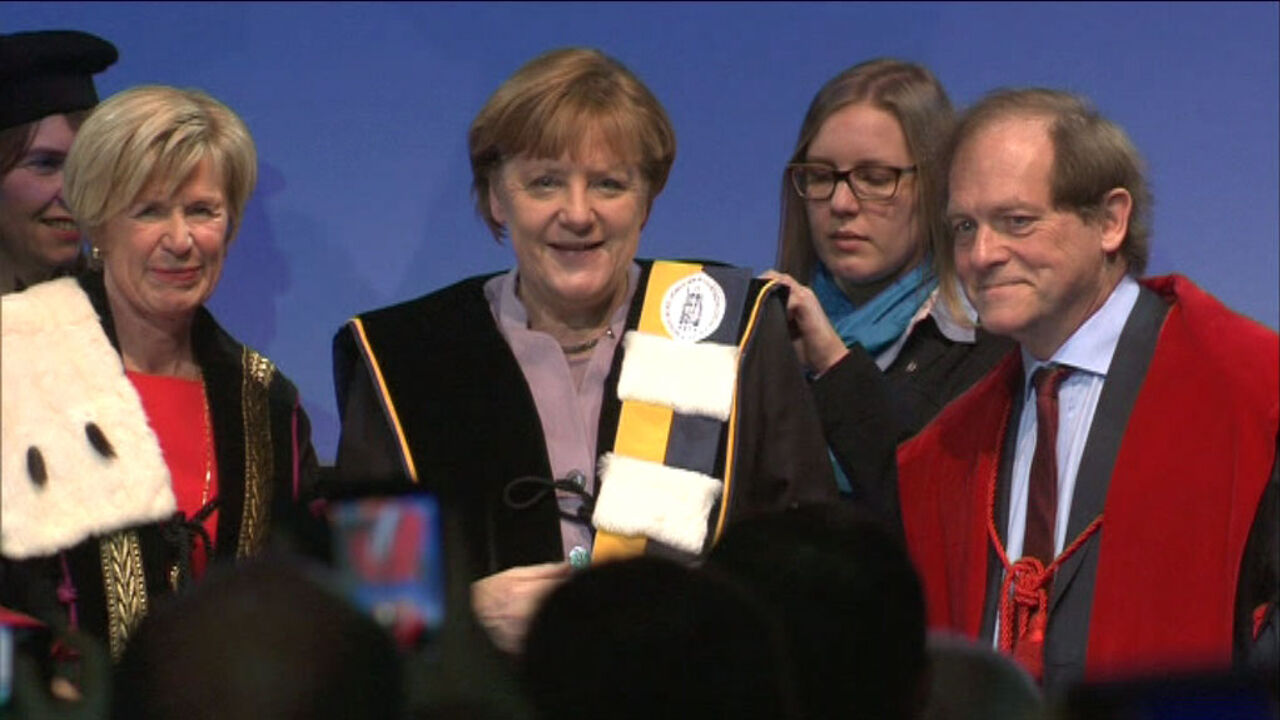 The two universities decided to offer the German leader an honourary doctorate jointly because they see her as the figure that is keeping EU in one piece.
The German leader reminded her audience in Brussels that many achievements that today seem commonplace - like the Schengen free travel area and the common currency - were only introduced thanks to the EU. Ms Merkel insisted that these were achievements that should not only be safeguarded but also developed further.
The German chancellor conceded that partly due to Britain's decision to exit the EU doubt reigns supreme across the EU. Trotting out a cliché she said she believed that as a result the EU should be brought closer to the citizen. The German leader said that as its 60th birthday approaches the EU should now consider its future. Ms Merkel made several proposals.
- People across the EU should stop blaming "Brussels" for all the problems experienced at a national level.
-The EU decision-making process should be speeded up.
- The EU should concentrate on those matters that are best settled at an EU level and cherish its regional traditions.
-Decisions taken should be implemented.
-Politicians should explain more fully what the EU has achieved.
-Member states should also improve their skills of achieving compromise.
On immigration the German leader spoke of the need for legal migration. She added that the fight against terrorism should be stepped up to guarantee security.