Young Belgian sensation Down Under is Clijsters pupil
21-year-old Elise Mertens is the big sensation in Hobart, Tasmania. Mertens came from nothing to reach the final of the local WTA tennis event, a feat which will see her climb various places on the world rankings, close to the top-100.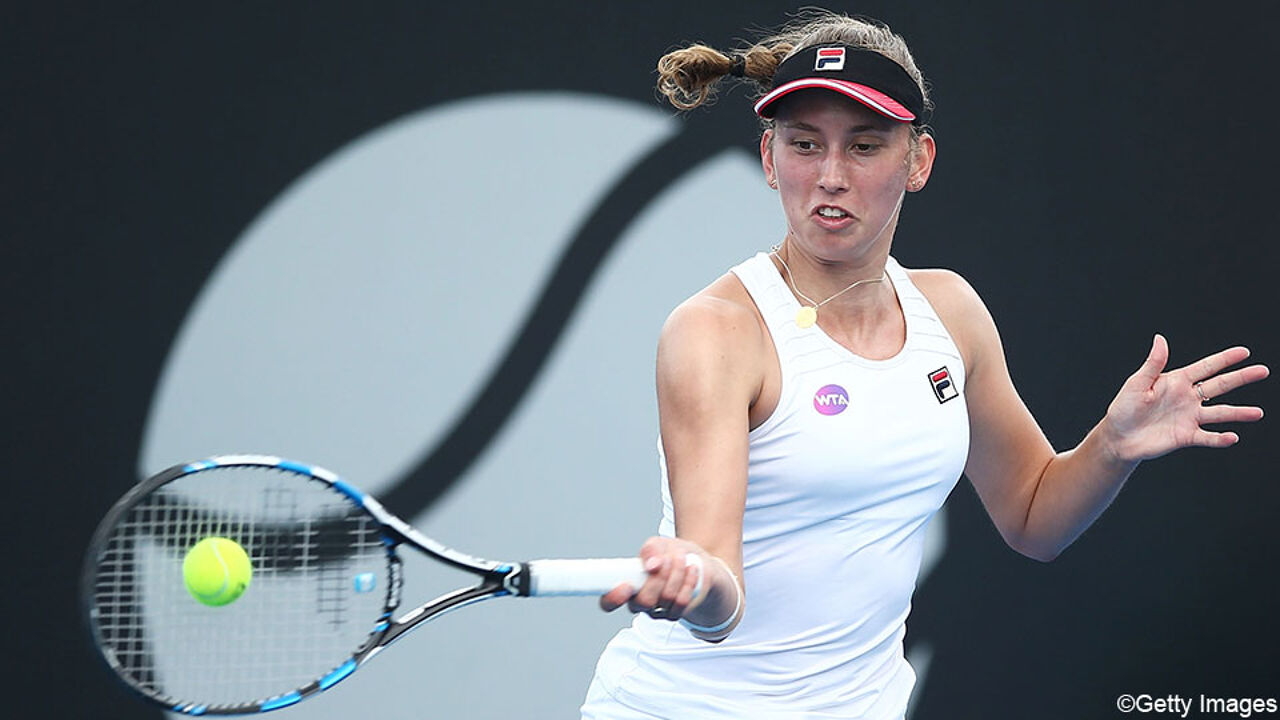 Elise Mertens is a good friend of the former Belgian tennis ace Kim Clijsters, who is also her coach. Mertens is only the world's number 127 at present, and had to play the preliminary rounds to reach the main draw.
Six successive wins brought her to the final. In the quarters, she stunned Dutchwoman Kiki Bertens, the world's number 22 and a former French Open semi-finalist. Mertens steamrolled through to stun Croatia's Jana Fett in the semis 6-4, 6-0.
Because of her excellent results, Mertens will miss the Australian Open preliminaries. However, if she wins Hobart, organisers of the season's first Grand Slam event may offer her a wild card. This gives Mertens a double aim in the final against Monica Niculescu of Romania (WTA-40). Niculescu enjoyed a walk-over against her Ukranian opponent.
Mertens is developing her skills at the Kim Clijsters Academy. Her aim before the season was to reach the top-100, to avoid having to play qualifications for each tournament. She may well reach this target quicker than expected.