Electric cars at the Motor Show: how imminent is a switch?
The Car and Motor Show has opened its doors to the public at large. Tens of thousands are expected at the Heizel between today and Sunday 22 January. The show presents the latest models and offers special discounts. Electric cars are in the spotlights once again, but when will they manage a general breakthrough?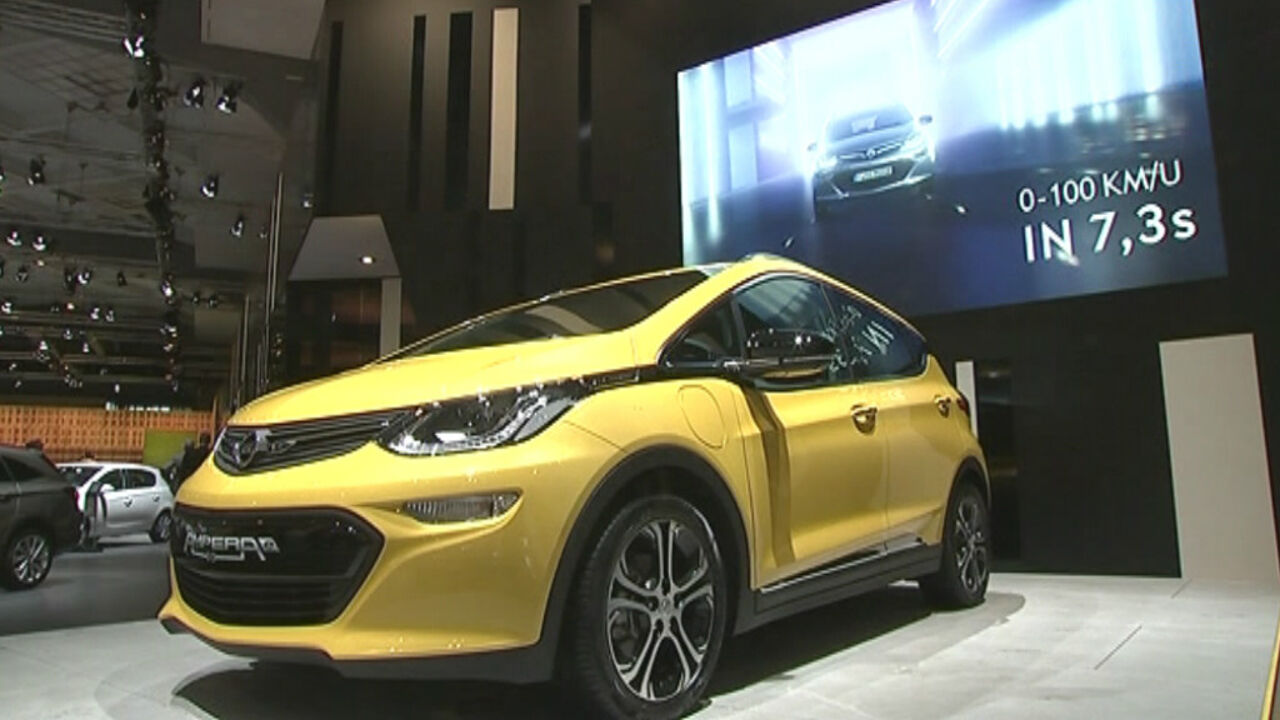 Belgians are not fond of electric cars. Not even 2,000 were sold last year. The Nissan Leaf is for sale for only 15,000 euros at the fair, could this turn the tide? "You have to see this vehicle as a second family car, or for commuting to work if the distance is not too long", says Marie Louise Van Dijck of Nissan. "It's not designed to travel to the south of France." Apparently, the longer-distance issue is still a problem for Belgian buyers.
Other electric cars are too expensive. The Motor Show boasts a Tesla worth 160,000 euros. Opel will try a new segment, a combination between affordability and a longer reach. The new model will cost 30,000 euros, but will allow you to drive some 500 kilometres in between charging (picture).
This does not mean that combustion engines running on petrol or diesel will be banned, on the contrary. "We are also further developing our combustion engines", Michel retour of Opel said.
It seems petrol and diesel reign supreme, for the moment. Cars running on natural gas are more of an exception. Only about 2,000 were sold last year.
What about vans?
Vans are selling like hot cakes in Belgium. Many entrepreneurs are buying small or larger vans for practical reasons. However, a switch to electric models seems a difficult issue. They exist, but the offer is still poor. Tony Pacheco, a visitor at the fair, says "I would like to buy an electric van, but I can't find one."
Mercedes put the development of an electric version back in the fridge citing a lack of interest. "On the one hand, the selling price is relatively high. On the other hand, electric cars lose part of their carrying capacity, and this is a crucial issue", says Helen Van Nuffelen of Mercedes.