Sizzling Mertens takes maiden WTA crown in Hobart
Belgium's latest tennis sensation Elise Mertens steamrolled through as a qualifier to go all the way and win the tennis event in Hobart (Tasmania). Mertens made short work of third seed Monica Niculescu of Romania in the final: 6-3, 6-1.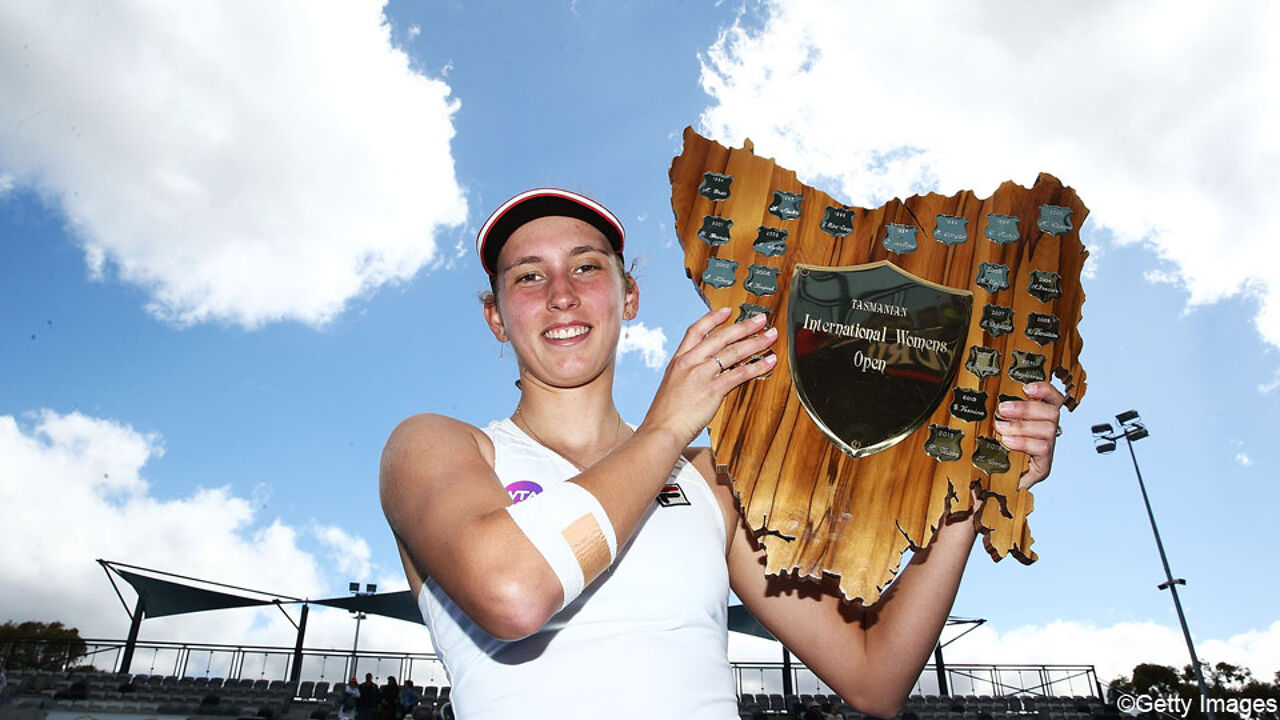 21-year-old Mertens, the world's number 127, kept her nerve when she was broken in her first service game by her more experienced opponent - Niculescu is ranked 40th.
Mertens eventually took it after just 1 hour, 14 minutes of play, becoming only the third qualifier to clinch the Hobart title after Mona Barthel in 2012 and Garbine Muguruza in 2014. The Belgian had passed up the chance to qualify for the Australian Open by staying in Hobart and was rewarded for her loyalty. She now hopes Australian Open organisers will hand her a wild card.
Mertens posted 7 successive wins Down Under: 3 in the preliminaries and 4 in the main draw. Her feat is actually the continuation of a strong end to the season last year, where she qualified for the US Open, taking a set from top-10 player Muguruza.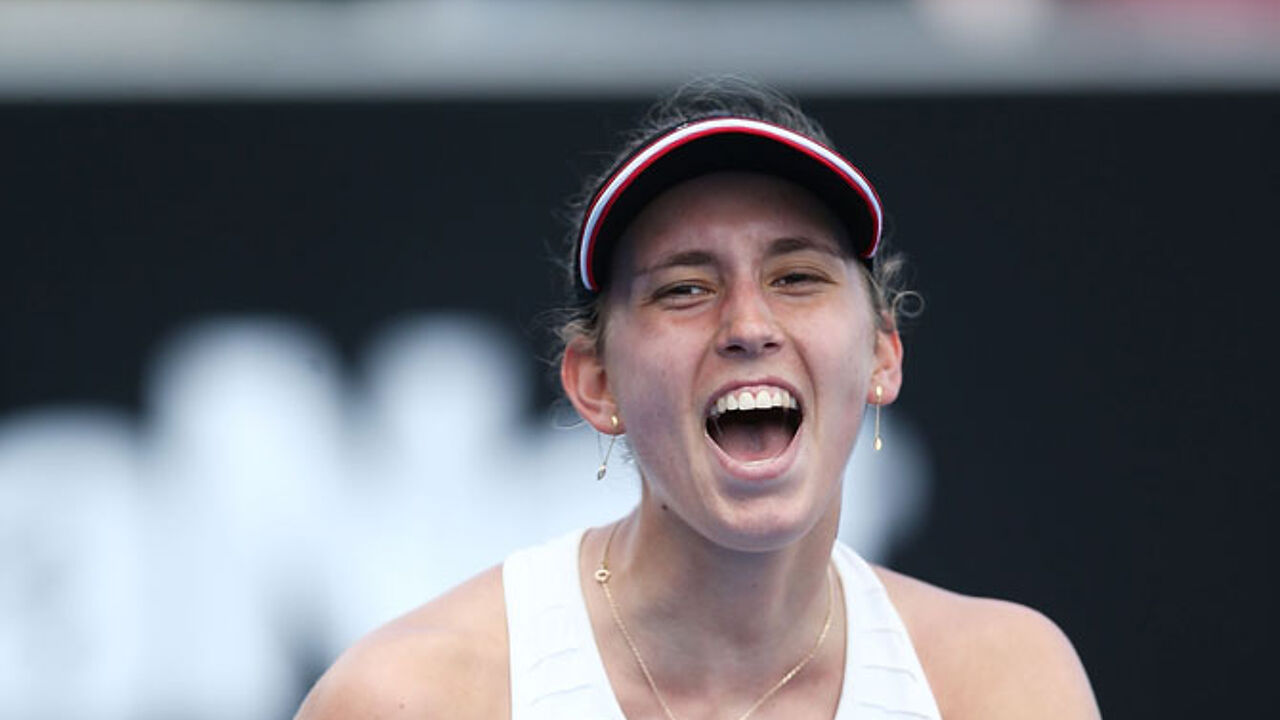 "This is a surprise for me too"
Elise Mertens couldn't have had a better start to 2017. The win will lift her from 127 in the WTA rankings straight into the top-100, possibly on 81st place. The main target before the year was... to try and get into the top-100. She is now exempt from the qualifications in major events.
The trophy also comes with a cheque of 43,000 dollars. "This is a complete surprise for me. I didn't expect this at the start of the tournament. I hope to return here next year. No, I will return here next year!" (...) "When I was a child, I watched Kim Clijsters on TV. I was a big fan of hers. Now I can tell her I also won this tournament."
Mertens is receiving advice from Clijsters at the tennis academy of the former Belgian tennis star. Kim Clijsters won the event herself in 2000, beating Chanda Rubin.