Rush hour descends in chaos
This morning's rush hour was busier than on a usual Monday here in Brussels. At the height of the rush hour between 8AM and 8:30AM the length of traffic jams on Belgian roads topped 325 km. The E40 Ghent Brussels motorway is where most of the accidents happened that triggered the severe disruption. In Brussels the Belliard Tunnel was a major flashpoint. The tunnel had to be closed in the direction of the E40 bound for Leuven.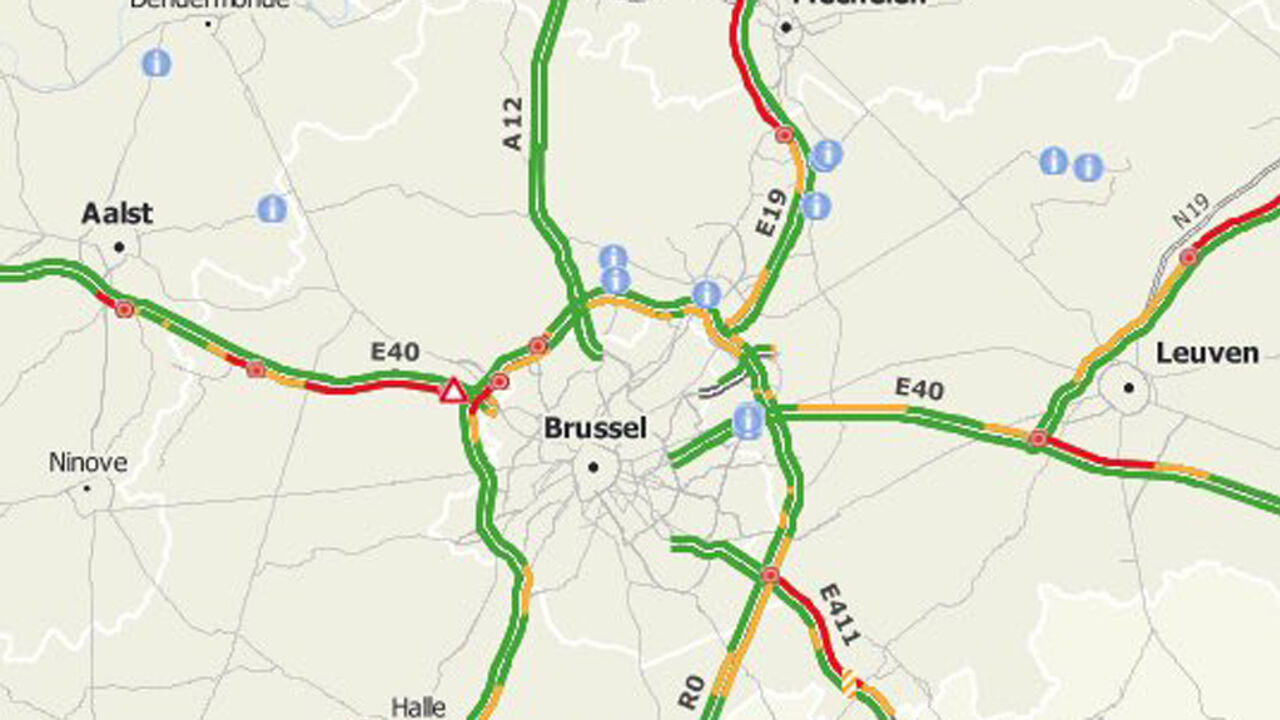 On the Ghent-Brussels autobahn three vehicles were involved in a collision outside the Groot-Bijgaarden car park. One person was slightly injured. Two of the four lanes were closed for a while leading to delays of up to 90 minutes. Problems persisted for the entire duration of the rush hour and were felt deep into Brussels. Traffic on secondary roads in Ternat, Affligem and Asse too was busier than usual all due to the same accident.
In Brussels the Belliard Tunnel had to be closed as a result of an accident. By 10AM the tunnel had only partially reopened. Traffic heading out of the city in the direction of Leuven was hampered triggering difficulties across the boroughs of Schaarbeek and Etterbeek.
Hajo Beeckman of VRT's traffic unit says that the difficulties caused by accidents were compounded by the wintery weather. The lengthy traffic jams were not only the result of accidents in Brussels. There were also smashes as far afield as Ruddervoorde, Waasmunster and Geel.