Trump and the Brexit are big issues for Bourgeois
The Flemish Prime Minister Geert Bourgeois (nationalist) has told listeners to VRT Radio 1's morning news and current affairs programme 'De ochtend' that we need to strengthen Europe in order to counter-balance a potentially more isolationist United States under Donald Trump. Speaking from the World Economic Forum in the Swiss Alpine town of Davos, Mr Bourgeois said that "If Trump choses the path we fear he will, it will have enormous consequences for free trade and our defence". "We need to strengthen Europe"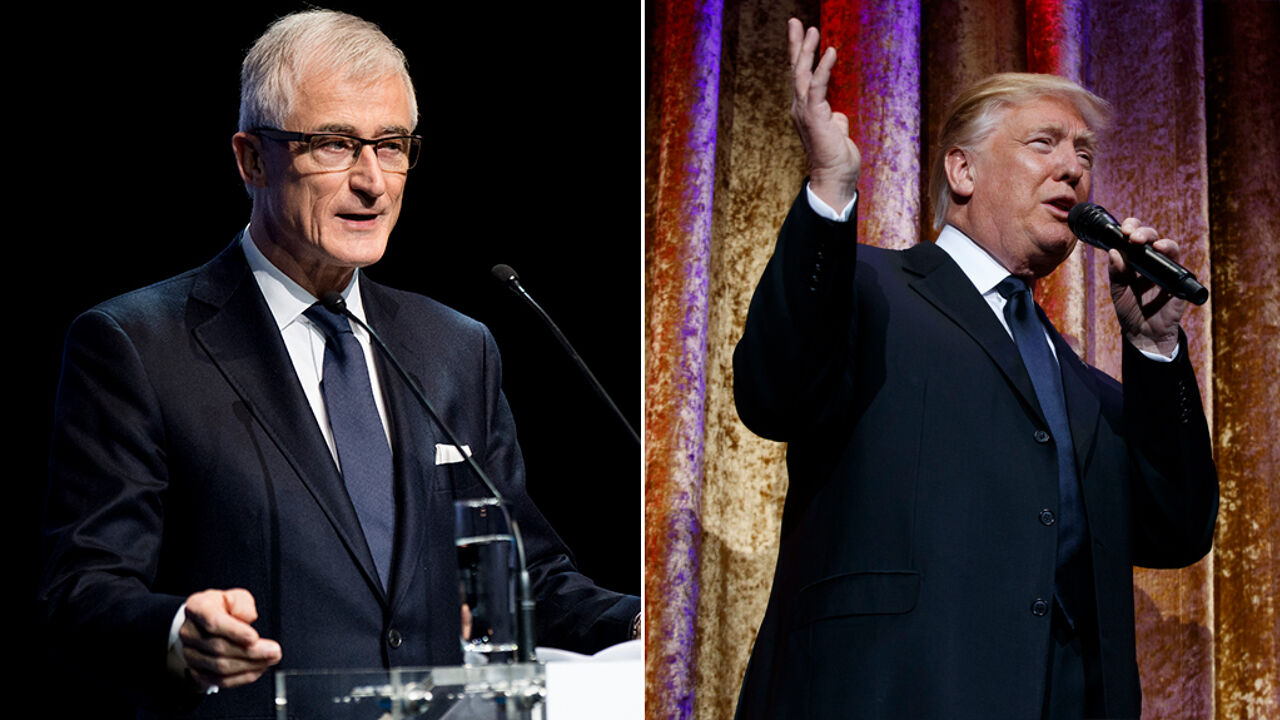 Mr Bourgeois is currently at the World Economic Forum, an annual meeting of the CEOs of some of the world's biggest companies, leading politicians, intellectuals and journalists.
One person not present at the World Economic Forum is the American president elect Donald Trump. Nevertheless, Mr Bourgeois says that his Mr Trump shadow is cast across Davos. "Trump has said that he is lukewarm about the TTIP and NAFTA free trade accords. China has now taken the initiative on negotiating an Asian free trade accord. The President of China is here too".
Mr Bourgeois went on to call for a stronger Europe. "If Trump is going to do what we fear, namely choose the path of protectionism, or even a form of isolationism this will have enormous consequences for free trade, for Europe and possibly also for our defence".
"Trump has already been critical of NATO. This means that we need to devote our energy towards Europe that is our path towards free trade and defence, in this sense we need to strengthen Europe", Mr Bourgeois added.
Mr Bourgeois on the Brexit
The Flemish Prime Minister also had something to say about the Brexit. Mr Bourgeois said that following up the negotiations on a new trade agreement with the United Kingdom with be one of his top priorities this year.
Mr Bourgeois added that after Ireland Flanders will be the most affected by the Brexit. He repeated that any accord with the United Kingdom should be trade-friendly. The EU is being given a mandate to negotiate the terms of the Brexit by the member states. "We will be at the table to decide Belgium's position".
Although most of Belgium's export to the United Kingdom comes from Flanders, Mr Bourgeois says that he intends to discuss the issue with the Walloon Prime Minister Paul Magnette. "I want to convince him that a good treaty would also be in the interests of Wallonia."