A historic win for David Goffin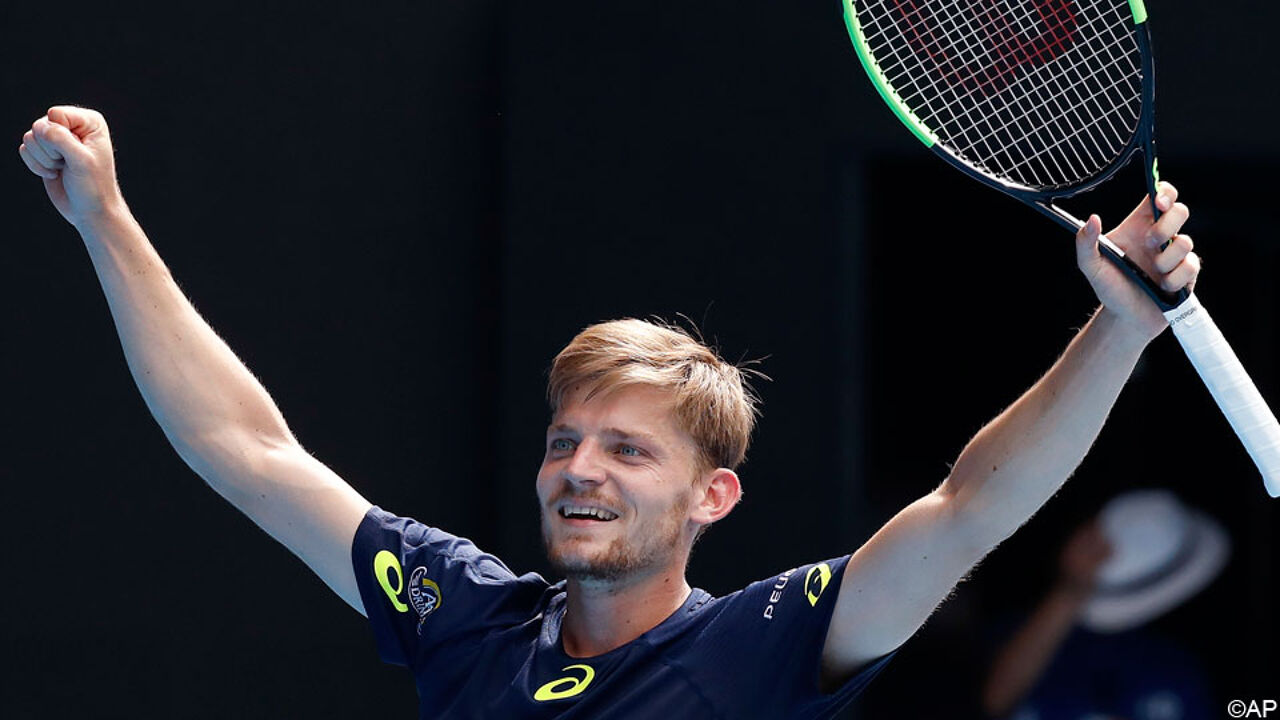 Copyright 2017 The Associated Press. All rights reserved.
Goffin seemed better able to cope with the heat than his Austrian opponent, who coincidently he beat in the third round of last year's tournament. However, David Thiem had won their last meeting at the French Open last June. Thiem got off to a strong start winning the first set 7-5.

David Goffin knew that he must do better and better he did in an exciting second set where he won the tie break 7-4.
Goffin pushed on often driving the Austrian to despair. Thiem hardly got a look in. Goffin stormed on to win the third set 6-2. The fourth set ended the same way, making it game, set and match to the Belgian.
Speaking after his win David Goffin told the press agency Reuters that "From the third set there was some cloud cover but the first two sets were really tough," said the Belgian, who reached the quarter-finals by beating Austria's Dominic Thiem.
"I'll be watching (Grigor Dimitrov play Denis Istomin) from the ice bath or the jacuzzi so it's okay."

David Goffin will take on Grigor Dimitrov (the man that knocked out Novak Djokovic) in the quarter finals.