Ceiling collapse at Minister's office
The week couldn't have started worse for the Flemish Minister of Work and Economic Affair Philippe Muyters (nationalist) and his staff. A large section of the false ceiling at Mr Muyters office on the Martelaarsplein in Central Brussels collapsed. Writing on Twitter, Mr Muyters said "Thankfully no one was injured, but quite shook up. The accompanying photo shows the extent of the damage and just how fortunate Mr Muyters and his staff are that there were no injuries.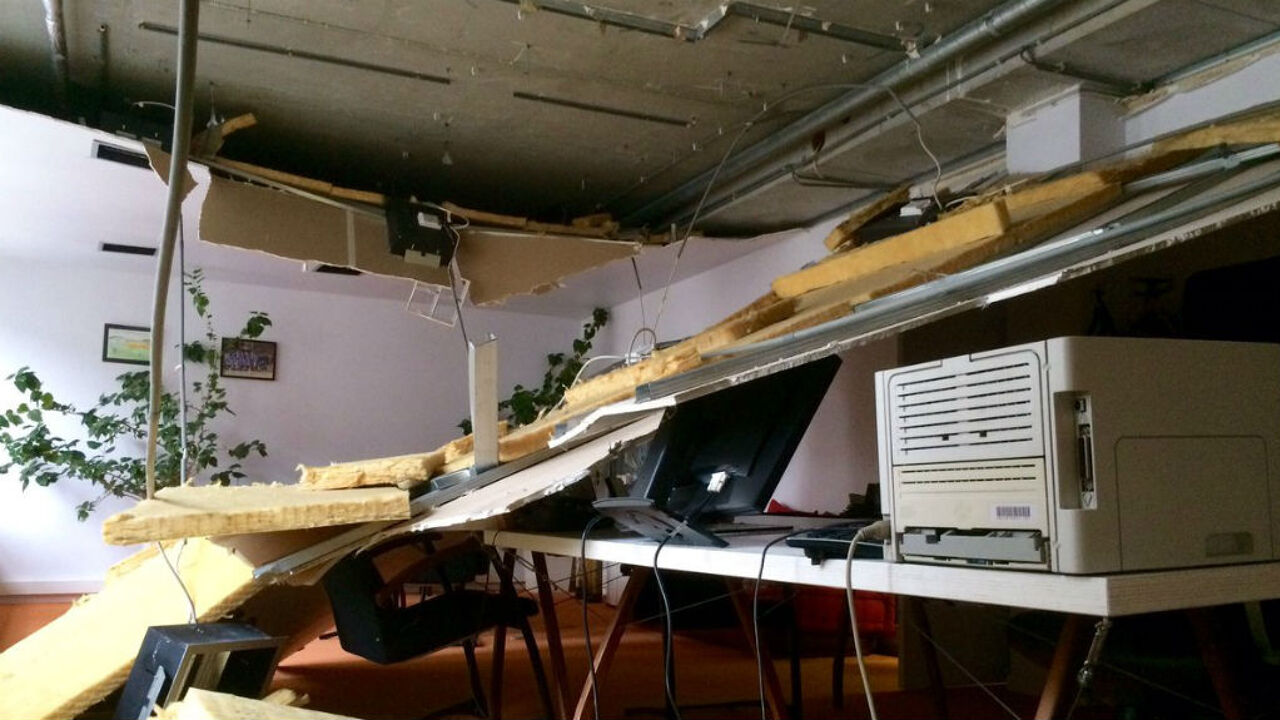 The ceiling probably collapsed sometime between 8am and 8:30am. "The cleaning lady was in the office at 8 'o clock and she saw nothing out of the ordinary. It must have happened at around 8:30", Mr Muyters' spokesman Thomas Pollet told VRT News.
There was nobody in the office when the ceiling collapsed. "The Minister was on his way from Antwerp where he had just given an interview. He was very lucky because he is usually working at his desk at that time of the morning."
Mr Muyters was quite shocked by what had happened and he posted a photograph of his damaged office on his Twitter account. The photograph shows how the whole false ceiling has collapsed and has fallen onto his desk.
Mr Muyters has moved to another office in the building. Meanwhile, all the other false ceilings in the building are being subjected to safety checks.