New gory mural on Brussels block of flats
Days after a decapitation scene on a mural in the City of Brussels triggered fresh controversy a new gory mural has appeared on the front of a block of flats in the Belgian and Flemish capital. The mural on a building in the Brigittinenstraat shows a naked, blood-covered figure hanging with his head down.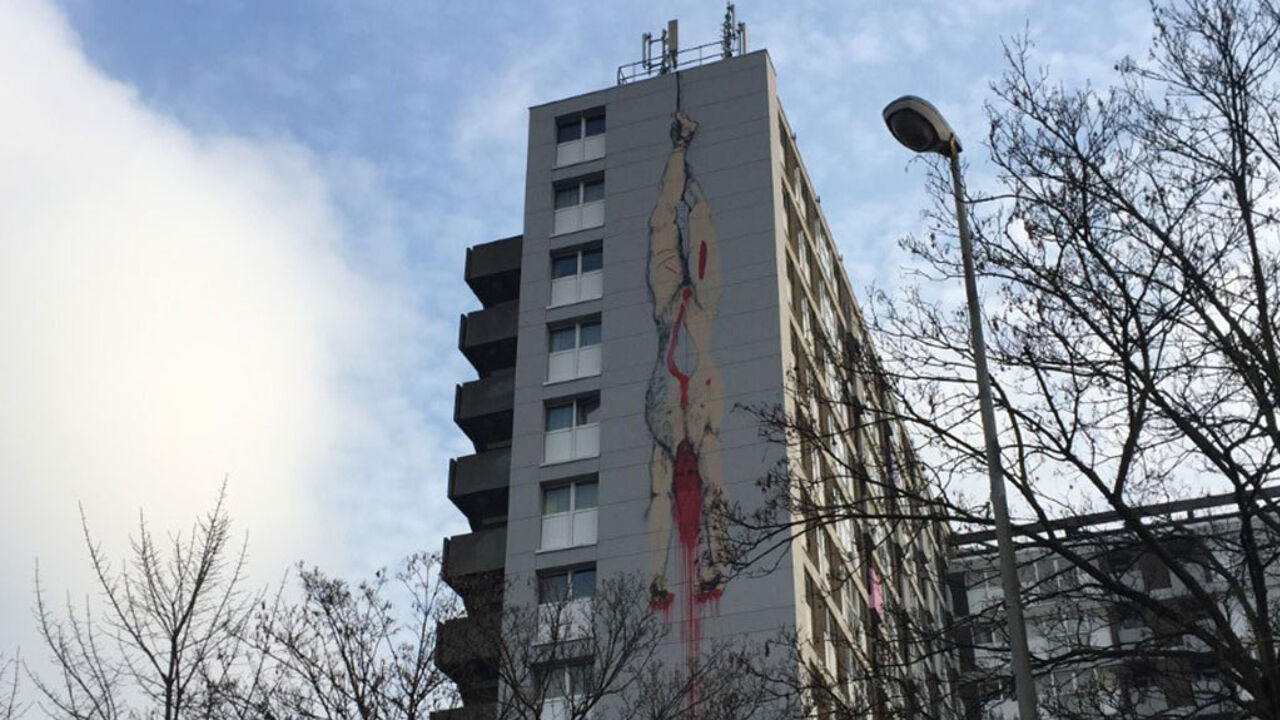 Yet again the work harks back to a classic work of art. The work in the vicinity of the Kapellekerk station shows a man with his stomach ripped open. He is hanging by a rope upside down. The work is being described as even more explicit than other Brussels murals that courted controversy in recent months.
Remco Sleiderink of the Faculty of Letters of Leuven University in Brussels told media outlet Bruzz that the new work resembles "The Bodies of the Brothers de Witt" attributed to the 17th century Dutch master Jan de Baen.
Amsterdam's Rijksmuseum describes the work as depicting the ultimate humiliation: naked and skinned the bodies of Johan and Cornelis de Witt are displayed to the general public in The Hague. They had been put to death by political opponents. For two decades Johan had been the most powerful man in the Dutch Republic. His brother had stood by his side. Now they were both being called to account for everything that had gone wrong.