Extra sanctions for paedophile Bishop?
The Bishop of Bruges (West Flanders) Lode Aerts is to ask the Vatican to hand out a more severe punishment to the former Bishop of the Bruges Diocese Roger Vangheluwe. The news of Bishop Aerts' request first appeared in Friday's edition of the daily 'Het Nieuwsblad' and has since been confirmed by VRT News. Defrocking Bishop Vangheluwe is one possibility, but not as easy as it might sound.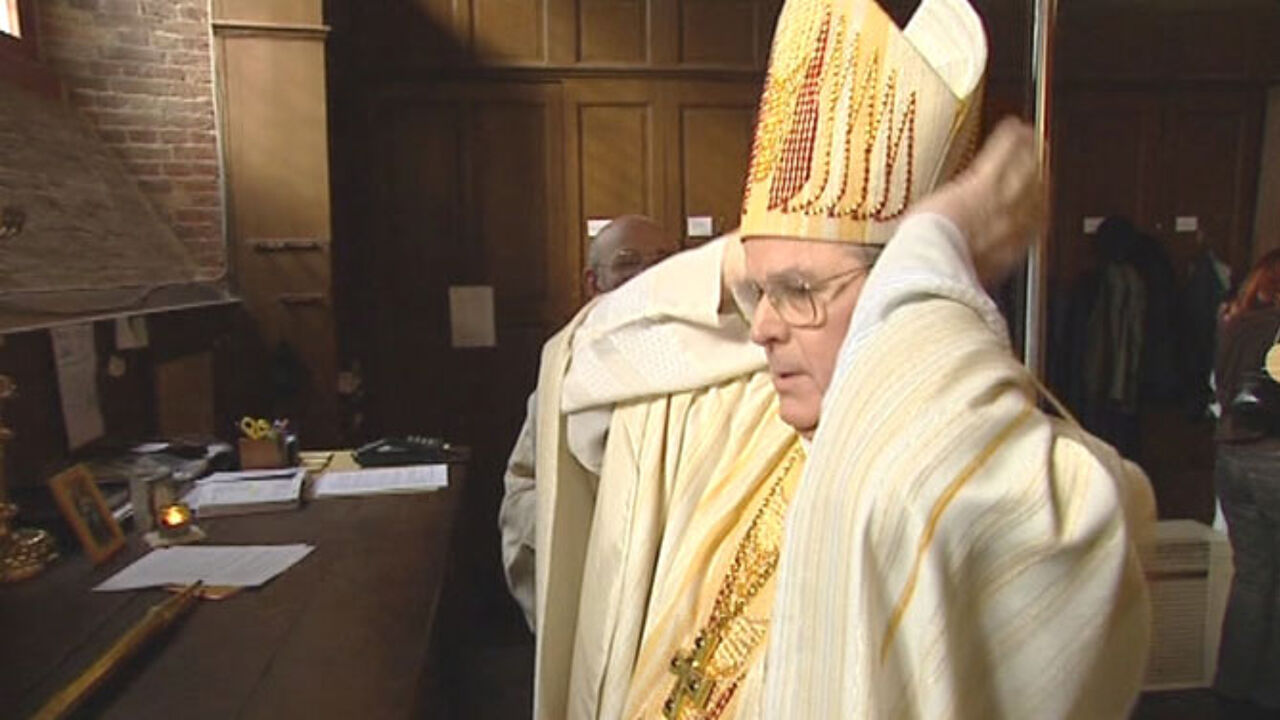 The Vatican already sanctioned the paedophile clergyman when the news of Roger Vangheluwe's sexual abuse of underage boys, including his own nephew, first came to light. The former Head of the Bruges Diocese is no longer allowed to lead religious services and has to live "hidden" from his victims i.e. not in Belgium.
Bishop Vangheluwe being confronted with one of his victims earlier this week has brought the case to the fore again. The current Bishop of Bruges Lode Aerts believe the way in which Bishop Vangheluwe tries to qualify what he has done to be "a disgrace".
"It is enough to make your livid".
Bishop Aerts hopes that "Those in charge in Rome will take steps" and adds that he intends to try and convince the Vatican to take extra measures to sanction Bishop Vangheluwe.
The Bruges diocese would not elaborate on what exactly the measures should be. However, defrocking the errant clergyman while a possibility isn't as easy as it sounds. If he were to be defrocked, Roger Vangheluwe would become and ordinary member of the Roman Catholic Church and could no longer be obliged to live in exile.