Onwards and upwards for KV Mechelen
Four of this weekend's First Division matches were played on Saturday evening. A late goal sealed all three points for KV Mechelen who now see their chances of a Play-off I place improve greatly. KV Oostende's sound beating at the hands of Sint-Truiden means that they slip down to 5th place.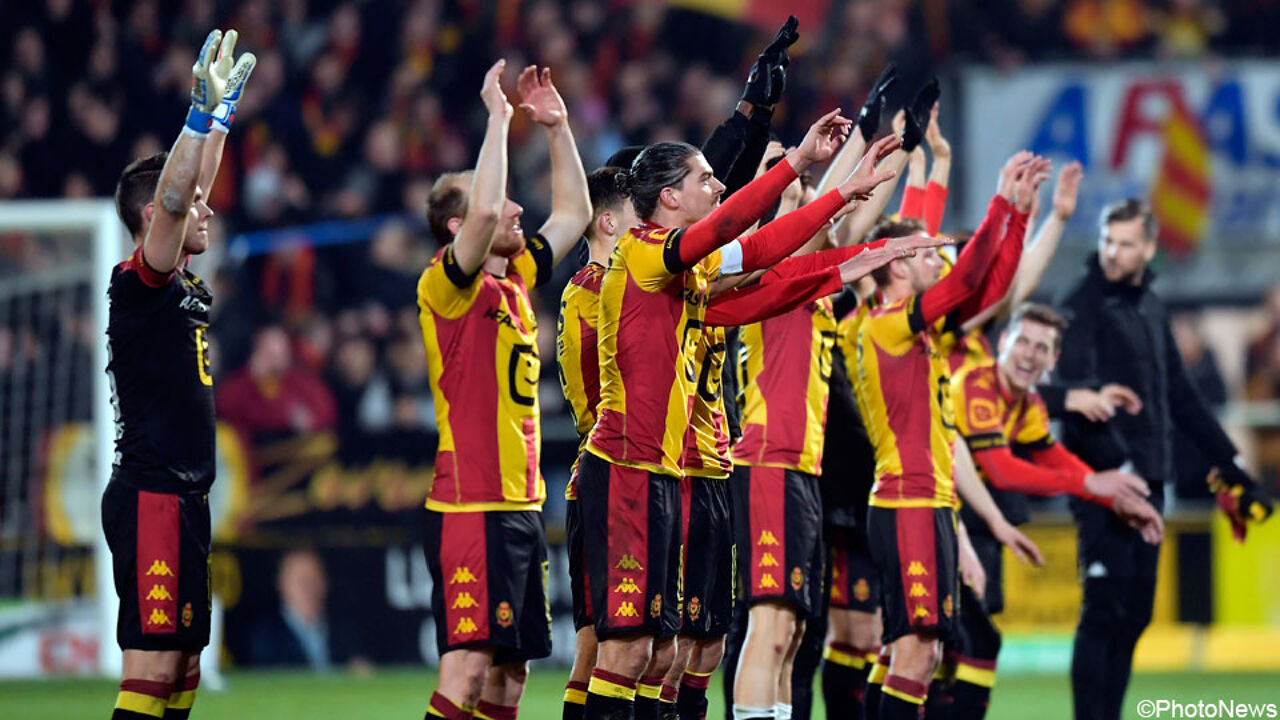 The KVO Coach Yves Vanderhaeghe made significant changes to the team that had lost 5-0 against Sporting Charleroi midweek. However, it was Sint-Truiden that dominated with chances for Gerkens and Kotysch and a Janssen shot that hit the bar.
Although KVO had the lion's share of possession, Sint-Truiden continued to pose the most threat in front of goal. On the half hour Michele was at the right place at the right time to put the Canaries one-up.
KVO were lucky not to go two-down before half time. However, the half ended 1-0 in Sint-Truiden's favour.
There was little change in the second and Sint-Truiden widened their lead on 57 minutes when Vetokele (photo) scored from a Peeters free-kick. KVO picked up a bit after the second goal, but were unable to pull one back.
Vetokele's second goal of the evening on 72 minutes proved to be the final nail in the West Flemings coffin. The result sees Sint-Truiden move up to 11th place with 26 points from 24 games. KV Oostende is 5th with 39 points.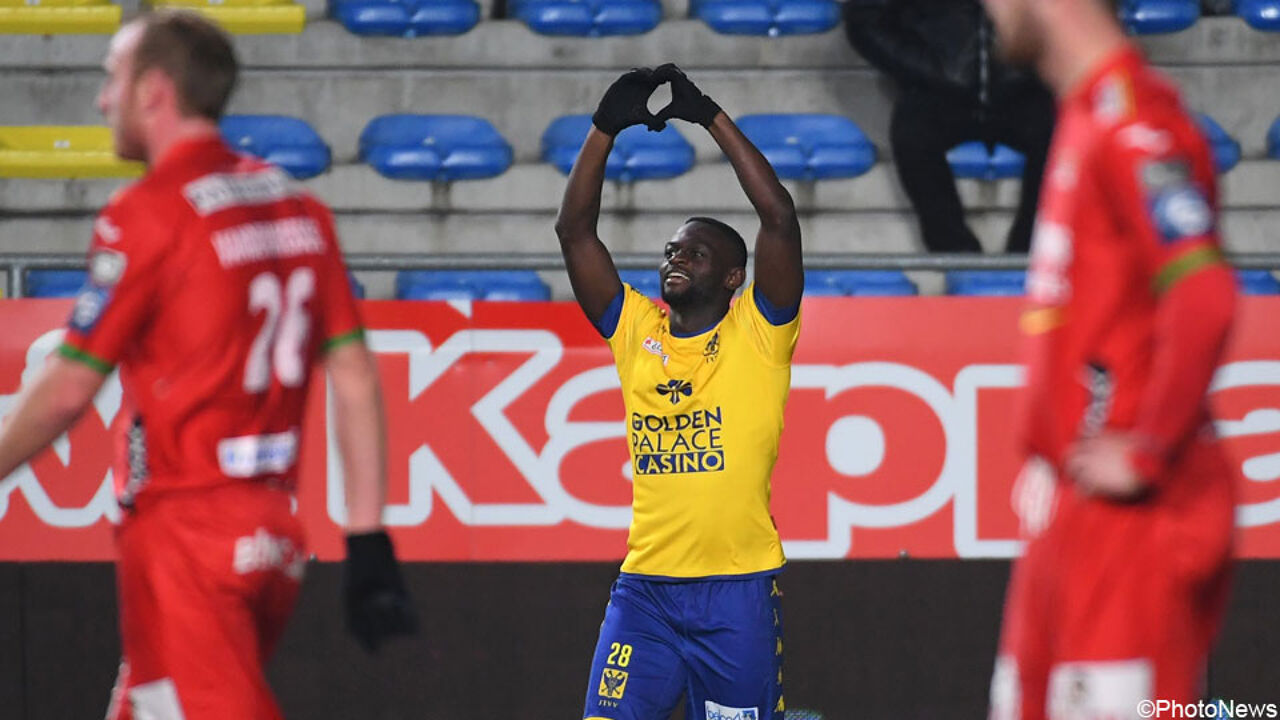 Late goal sets Malinwa's Play-off I hopes alive
The match between KV Mechelen and Racing Genk was marked by moving tribute the wife of the Racing Genk player Thomas Buffel who died of cancer earlier this week. In the 19th minute of the game both sets of supports sung a resounding "You'll Never Walk Alone" as a show of support for Buffel whose shirt number is 19. The best chances of the came from Bjelica free kick and a Pozuelo shot. The half ended goalless.
The second half was marred by the poor state of the Mechelen pitch. The match seemed to be heading for a goalless draw.
However, a string of substitutions by KV Mechelen made for an exciting final quarter of an hour. Seth De Witte's goal's on 87 minutes was the icing on the cake for what has been an excellent week for KV Mechelen.
Meanwhile KRC Genk see their play-off I hopes fade. KV Mechelen are now 6th with 38 points from 24 games. Racing Genk are 8th and have 34 points.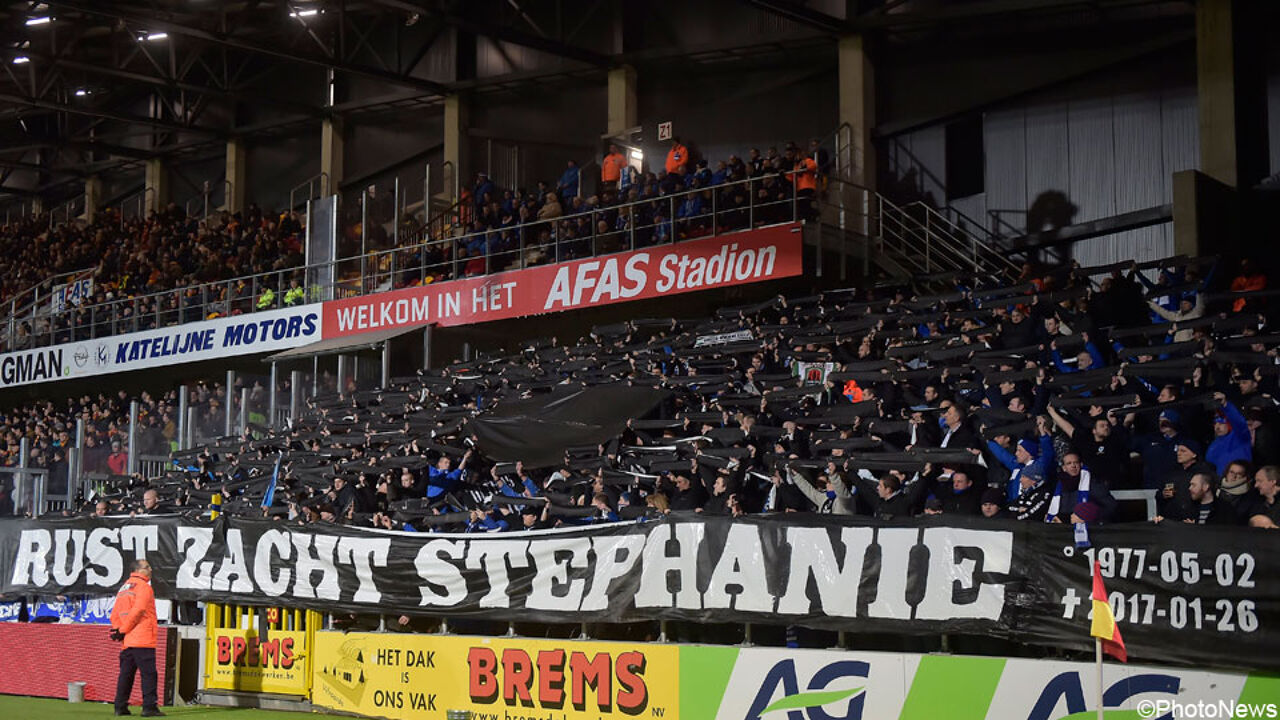 Chevalier goals end KV Kortrijk's poor run
Two first half goals from Teddy Chevalier (photo) brought to an end a run of poor result for KV Kortrijk. Chevalier's goals came on 18 and 34 minutes.
KV Kortrijk's opponents Sporting Lokeren pulled one back through De Sutter on 41 minutes. However with the second half remaining goalless, the match ended 2-1 in KV Kortrijk's favour.
The result sees KV Kortrijk move up to 10th place with 27 points from 24 games. Sporting Lokeren is 12 with 25 point.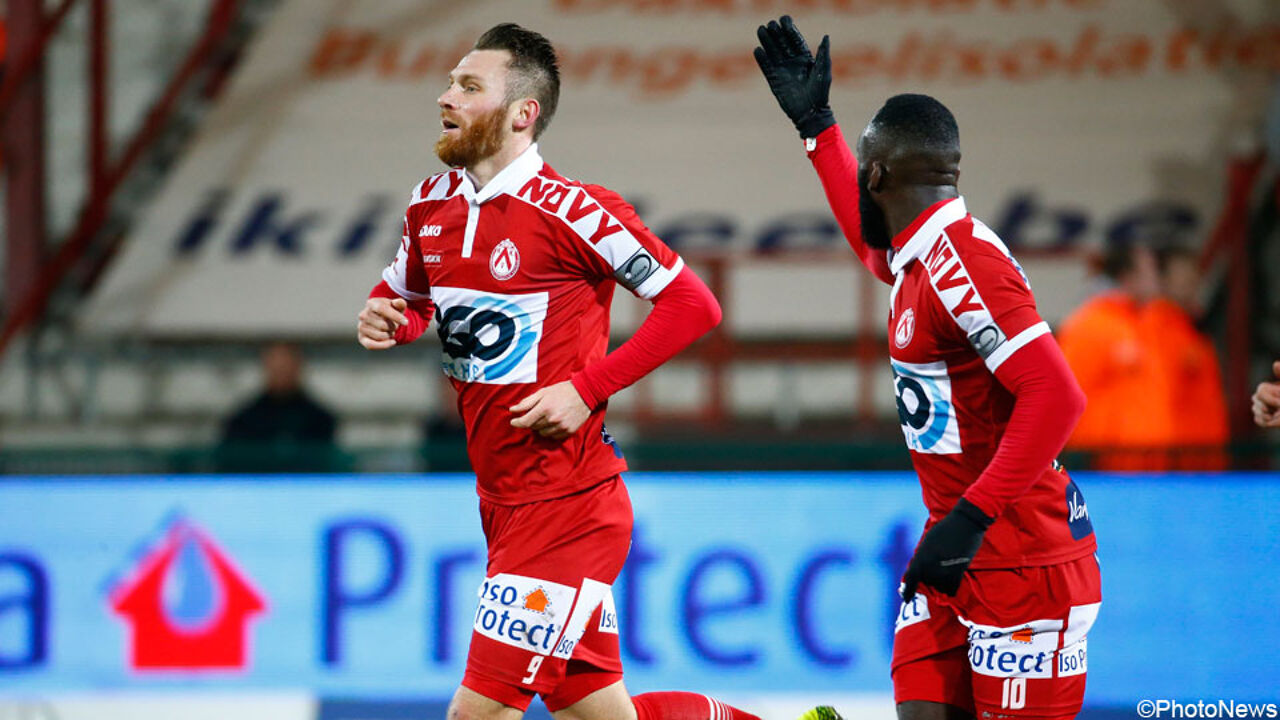 The match between Waasland-Beveren and Westerlo ended in a goalless draw. Waasland-Beveren are 14th with 20 points, Westerlo are 15th with 19 points from 24 games.