Dine on Champers and lobster 5 metres under water in Brussels
Diving fans have a new treat to look forward to: the brand new restaurant in the Nemo33 diving centre in Brussels. The meals are served in "The Pearl", a glass sphere some 5 metres under water.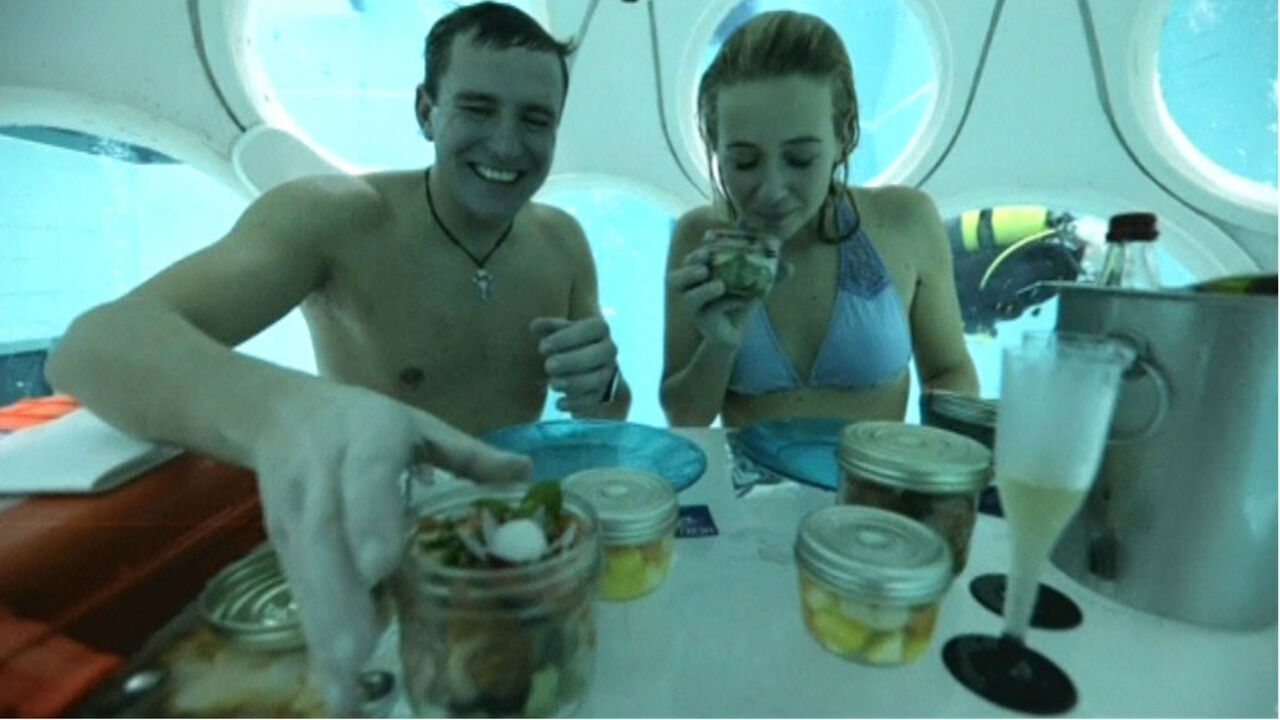 The Pearl has foie gras and lobster on the menu as well as fruit salad and cupcakes. Champagne is also served but because of the location the bottle comes with a screw top! The restaurant charges 99 euros for a meal. To reach the restaurant diners put on their diving suit, but the suit and flippers have to be removed before you enter the dining area proper.
The restaurant is only accessible to divers who possess a valid diploma. Divers who had taken the meal told us: "It's a dinner we will remember all our lives."