Avian flu at East Flemish aviary
Avian flu has been diagnosed among the flock of an amateur breeder of fancy fowl in the East Flemish municipality of Lebbeke. The Federal Food Safety Agency (FAVV) announced that avian flu had been diagnosed on at the breeder's on Wednesday afternoon.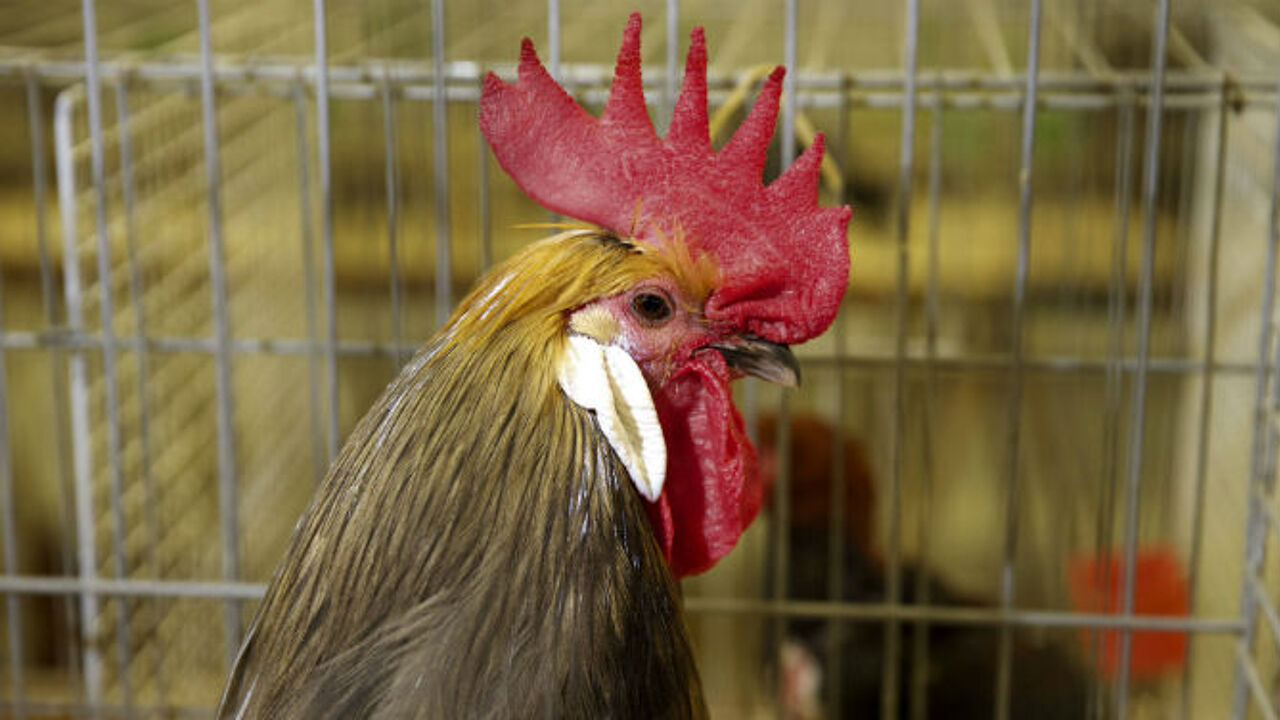 From now on the obligation to keep birds inside that applied to farmers and others that own birds for commercial ends will be extended to private individuals that own birds. The exception for ratite such as ostriches has now also been scrapped.
From Thursday afternoon "All poultry including ratite and other birds held in captivity for both professional and private ends must be caged of sealed off (with the aid of nets)" the FAVV writes.
Sales of live poultry at markets have also been banned and a buffer zone of 3 kilometre radius has been introduced around the stricken breeder's premises.

Within this area the transportation of poultry, other birds and hatching eggs is forbidden. There are no poultry farms within the buffer zone. All private individuals that keep poultry will have to provide the Mayor with an inventory within 48 hours.

Avian flu is caused by the same flu viruses as human flu. The H5N8 strain of avian flu has been present in neighbouring countries such as the Netherlands. Consequently, the Federal Agriculture Minister Willy Borsus (Francophone liberal) introduced measures that apply to the whole of Belgium obliging those that keep poultry for professional ends to keep their birds locked up.

The avian flu outbreak in Lebbeke is the first case that has been diagnosed in Belgium since. The FAVV stresses that there is no danger to the general public. "Meat, eggs and poultry can be eaten in all safety", the FAVV writes in a statement.