Last Post bugle-player passes away aged 91
The West Flemish town of Ieper is in mourning after the death of the bugle player Antoine Verschoot at the age of 91. For more than 60 years Mr Verschoot sounded the Last Post under the town's Menin Gate in hour of those that perished during the Great War. The Mayor of Ieper Jan Durnez (Christian democrat) told VRT News that "He sounded the last post more than 15,000 times and became famous both at home and abroad".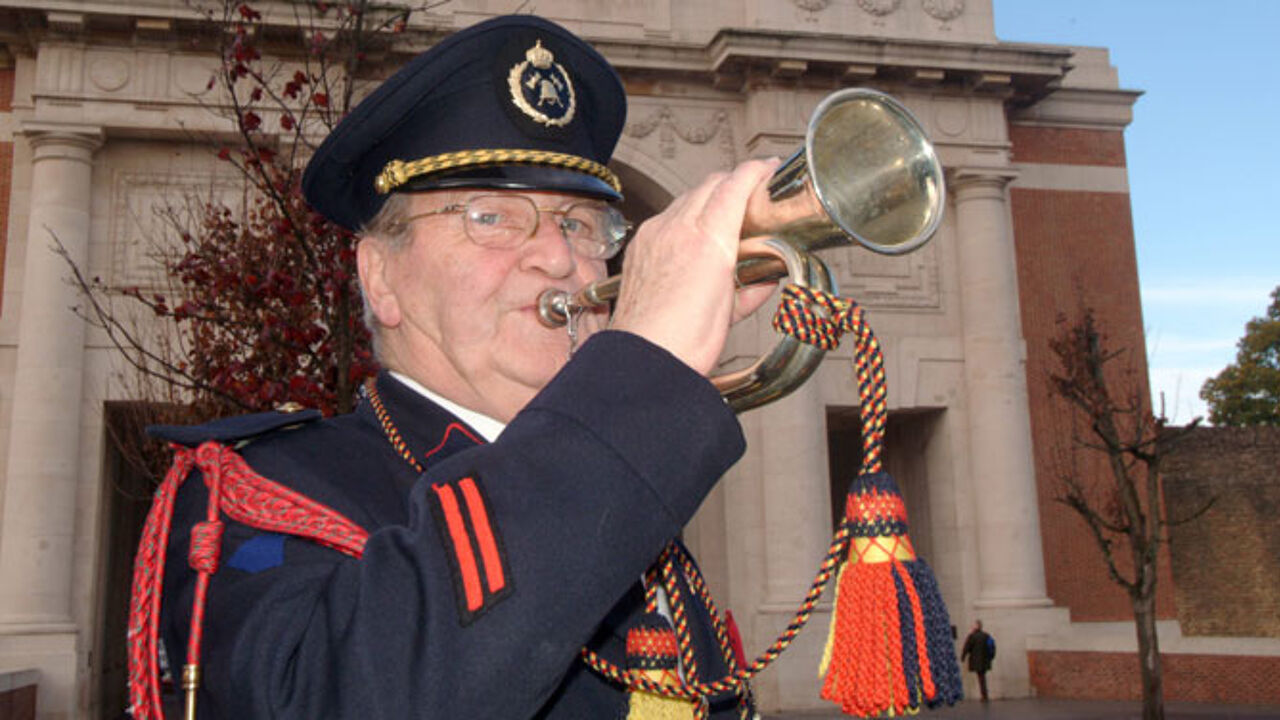 "As a result of his many years of service, his dedication and his friendly manner Antoine Verschoot was nominated for the freedom of the city of Ieper. He did so much for the town and its image in the wider world", Mayor Durnez said.
Mr Durnez and Ieper's Aldermen and Alderwomen have expressed their deepest sympathy to Antoine Verschoot's family. Mr Verschoot leaves behind a wife, 3 children and 6 grandchildren.
Antoine Verschoot sounded the last post for the last time under the Menin Gate on 13 December 2015.