Arson at Kortrijk block of flats?
An entire block of flats had to be evacuated in the western city of Kortrijk last night after fire broke out in the basement. Investigators believe that this is probably a case of arson.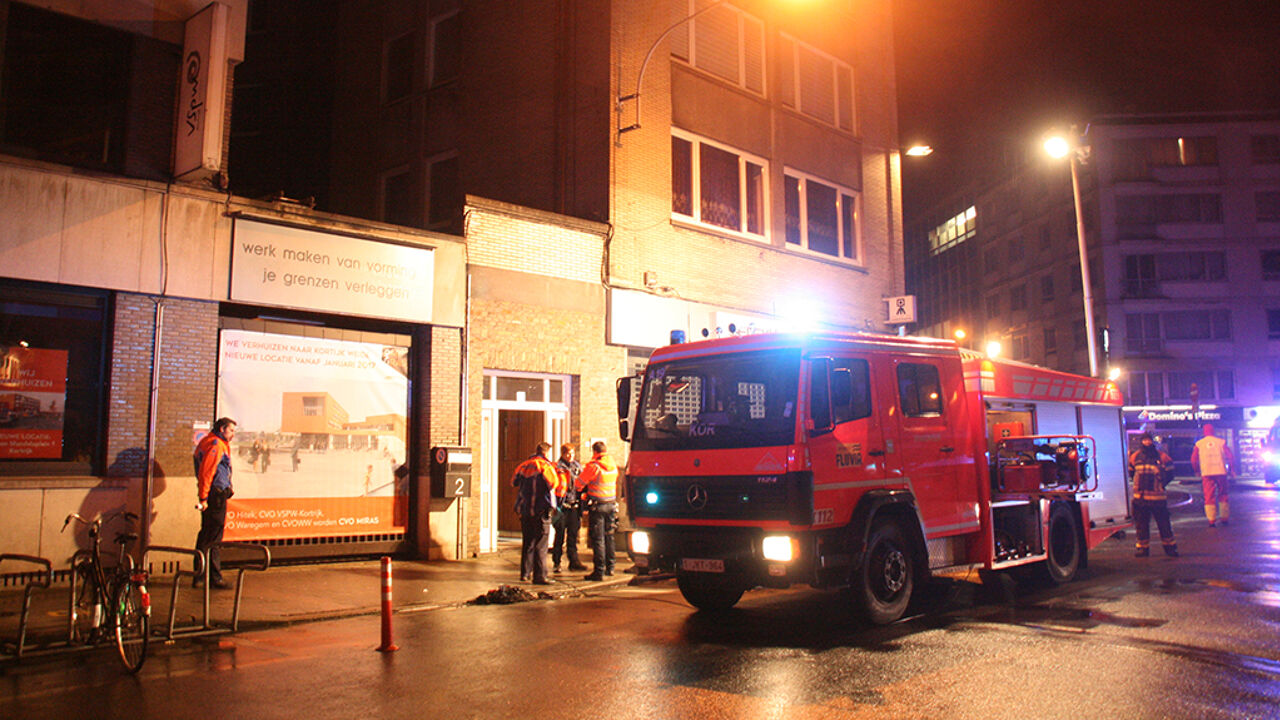 The city activated its medical disaster plan as 29 people including 11 children needed to be evacuated.
Kortrijk mayor Vincent Van Quickenborne: "There was an awful lot of smoke and as a consequence the entire block of flats needed to be evacuated. But all in all this was a small fire that was soon under control."
"We think that this was probably arson. There are CCTV images so we will probably be able to identify the arsonist."