Warning: air quality remains below par
Air quality in Belgium remains below par, especially in Flanders. People are advised to refrain from heavy physical exercise as much as possible. The elderly, young children and people with respiratory problems should also take care.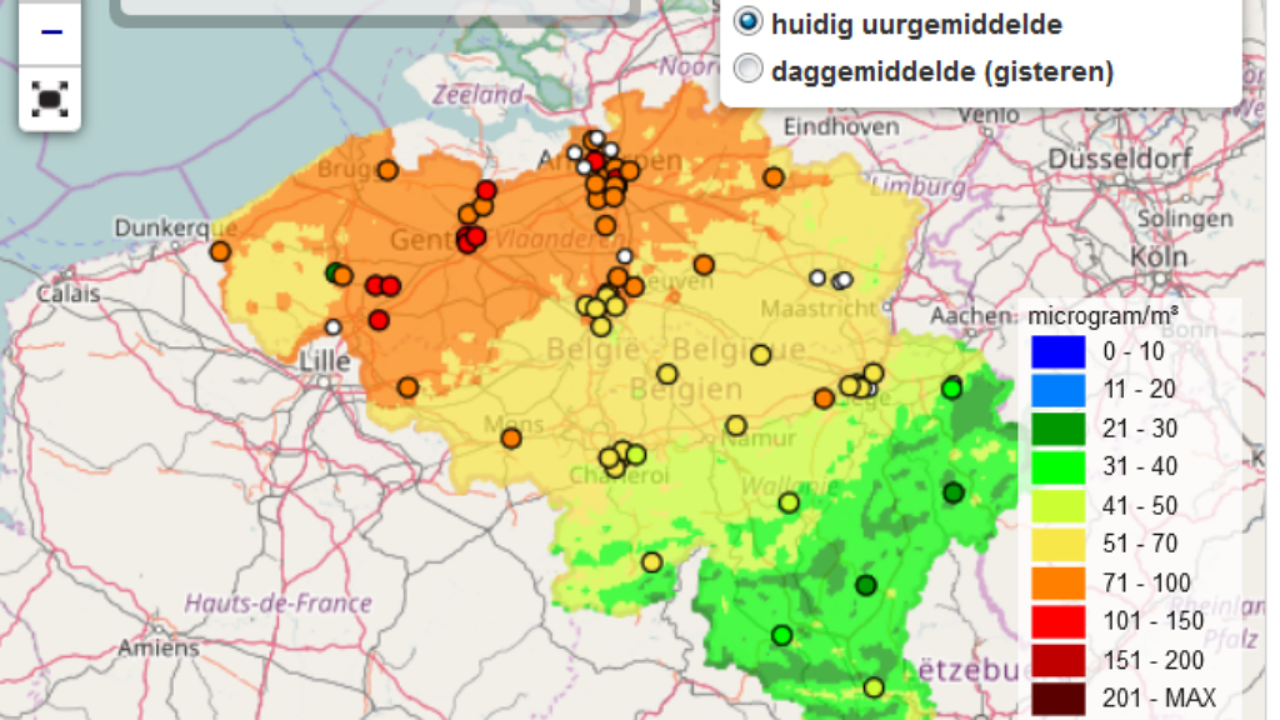 Map supplied by Irceline.be show pollution levels around noon today.
The amount of particulate matter in the air exceeds the European alert level of 50 microgrammes per cubic metre in various places. The situation is worst in north-western parts of the country, in large parts of West and East Flanders and Antwerp, and in parts of Hainaut province. There, levels can be seen exceeding 70.
The more you go south-east towards the Ardennes, the better the air quality. At the moment, there is not enough wind to blow the pollution away. At the same time, air of poor quality is being imported from the east. The situation will not improve in the coming hours, but should get better tomorrow and on Monday.
You can check the air quality and particulate matter levels online via www.irceline.be