"Investment milestone" should get more people on bus and bicycle
The Flemish government is to invest 1.2 billion euros in public transport (816 million) and cycling infrastructure (300 million) before the end of its term in 2019. This was announced by Ben Weyts, the Flemish minister responsible for public transport and infrastructure works. "This lifts our investment budgets to a record high", says Weyts. He wants more people to take the bus or the bike to reduce traffic congestion.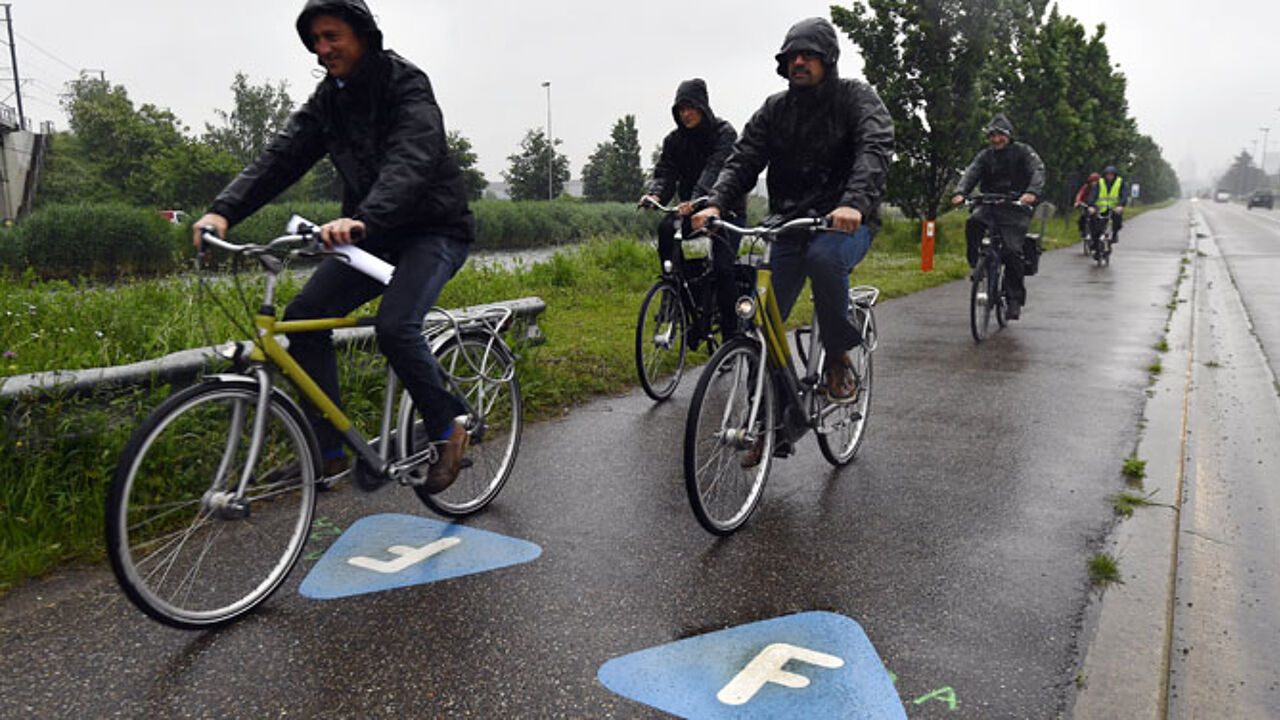 A so-called "cycling motorway" in Flanders: allowing those taking the bike to get to work fast
The Flemish government is to invest a total of almost 6 billion in mobility and infrastructure. Last week, Weyts (N-VA) unveiled his plans concerning road works and waterways. In part 2, his focus was on public transport and cycling.
"We invest another 816 million in public transport, bringing the total to 1.2 billion. It's the first time the 1 billion milestone has been exceeded in one government term", Weyts says. However, critics say that the government has not boosted public transport over the past years.
Focus on fast cycle links
Investment budgets for cycling infrastructure will see a 25 percent rise compared to 2015, bringing it to 300 million. The focus will be on the so-called cycling motorways or fast cycleways. These should allow cyclists to gain time and travel safely by avoiding black spots, busy roads and traffic lights. Bridges will be built to cut routes short, or just for safety reasons.
The press conference ended with a small surprise. Weyts had taken the bicycle to get to the press conference, but it turned out the bike had vanished when he wanted to leave. Apparently, it was stolen during the half hour of the press conference. Weyts was determined to go to the police to launch a complaint.