Digital revolution starts at BeCentral
Brusselers and commuters eager to increase their digital skills will soon have a new venue to head for: BeCentral, a digital learning and meeting place at Brussels Central Station.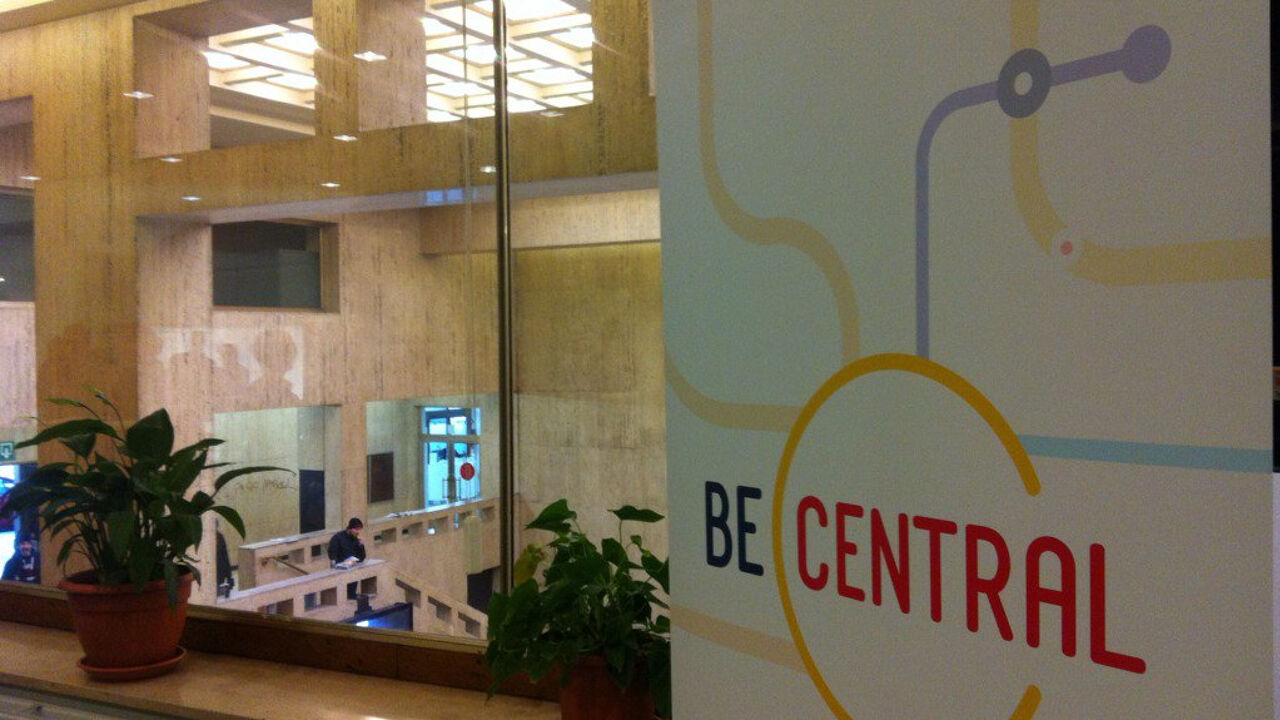 BeCentral is set to open in March and will be fully up and running by the autumn when it will offer services specifically targeted at children, youngsters and adults. Today only 4 out of ten employees possess the necessary digital skills required for our age.
BeCentral's CEO Baudouin de Troostembergh: "We want to create a location that will allow people of all ages, with or without a diploma to develop their skills."
The centre aims to train over 10,000 people! Commuters passing through the station will be invited to workshops, but the centre will also offer courses that take between two and twelve months. BeCentral is focusing on people with few digital skills that often don't feel able to take part in other more advanced digital learning initiatives.
The centre is ideally located on two floors in the Central Station building including the area directly above the departures notice board in the central concourse.
Alexander De Croo is our minister for the digital agenda: "There is space for start-ups, but schools will also be able to turn up for a digital immersion course. Fifty-somethings contemplating a career change will also be helped. This location is symbolic, but above all handy."
Railways chief Jo Cornu is enthusiastic too: "Thanks to the accessibility Brussels Central is an ideal location for a technological hub. Digitalisation is everywhere in our society. Belgian rail too is constantly implementing new digital technologies to improve our service and heighten efficiency. I wish the project every successs."