Has King Albert become art at Delphine Boël's new exhibition?
Delphine Boël, the artist claiming to be King Albert's daughter out-of-wedlock, has a new show in the Brussels borough of Elsene. "Never Give Up" is the title of the London-based artist's new exhibition at Elsene Museum.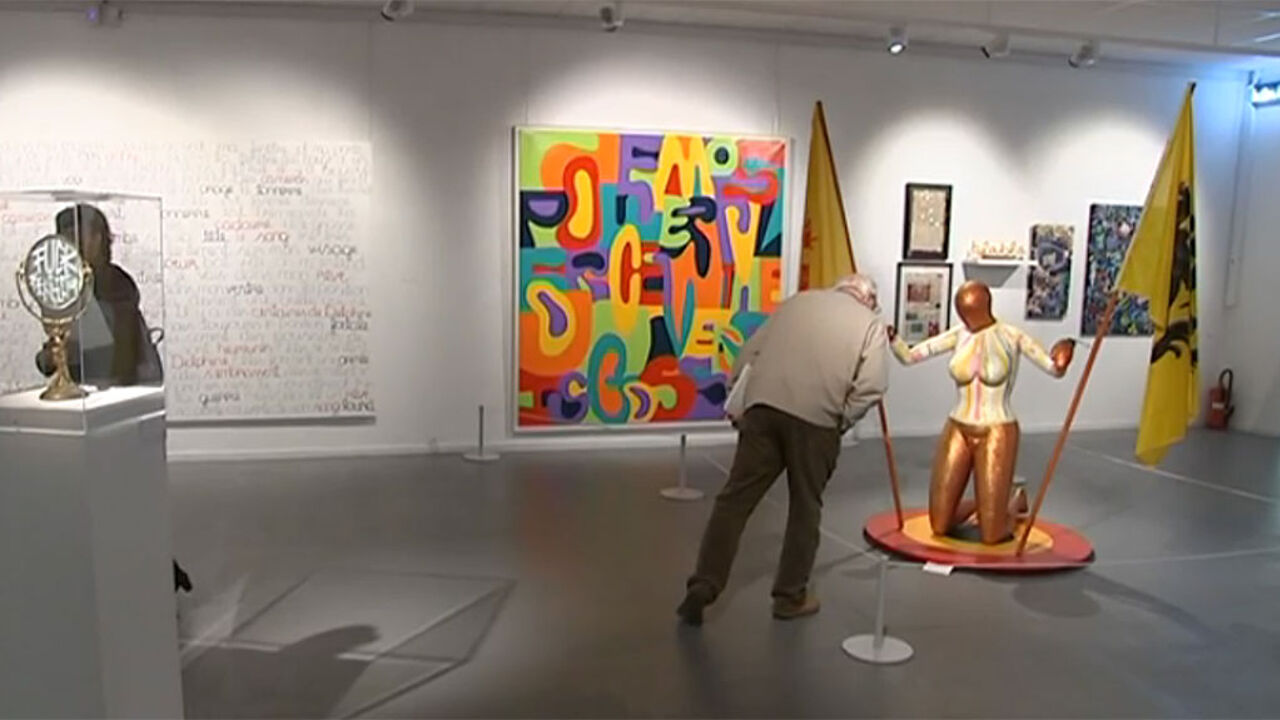 Quizzed about possible references to her reputed birth father in her work Delphine Boël remained nonplussed. Court action is still underway in which Boël is seeking official recognition by the king of his paternity.
One work, "TABOO in chains", contains clear references to Belgian politics though. It shows a woman manacled to a Flemish and a Walloon flag. She is chained to a political problem and is not wearing any underwear. "This shows how vulnerable she is" Boël says.
The woman in this installation wears a jumper made of faded colours. If no care is taken of this figure she will soon disappear completely.
The exhibition "Never Give Up" hopes to build on the success of Delphine Boël's previous show "Love Life" that was staged in Hasselt last year. It runs until 14 May.