Special gift: Ben Weyts has a new bicycle
The Flemish Mobility Minister Ben Weyts (N-VA) can get back on the bicycle. His race bike was stolen earlier this week during a press conference, but he received a brand new bicycle from the Radio 1 programme Hautekiet this morning.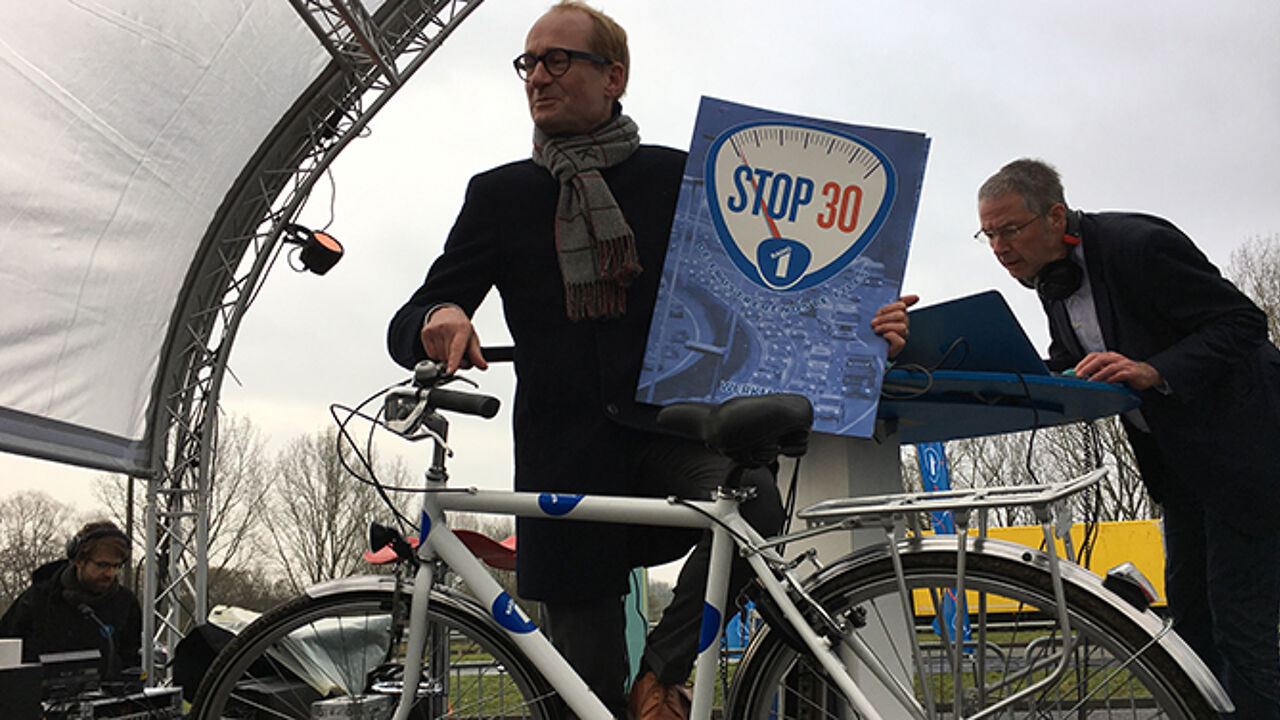 Weyts gave a press conference about cycling infrastructure in Flanders last Tuesday. To give the right example, he travelled to Halle (south-west of Brussels) by bicycle, but his race bike got stolen during the event. One of the subjects the minister had addressed, was ironically the need for good and safe parking space for bicycles.
Today, the VRT's current affairs radio programme Hautekiet had invited Ben Weyts to Groot-Bijgaarden. A live radio programme was held there as Flemish listeners had chosen the Groot-Bijgaarden junction (linking the E40 Motorway to the Brussels Orbital Road) as "the most frustrating traffic jam stretch Flanders." The programme concluded a week about mobility and congestion in Flanders.
Hautekiet had a special surprise ready for Ben Weyts: a brand new bicycle. "We thought you might like to go for bicycle ride this weekend and that's why we prepared this surprise", presenter Jan Hautekiet said. "It's a beautiful city bike of the exclusive Radio 1 brand. I wish you good luck with it."