The later, the more smoking ban violations
About 1 in 4 pubs are flouting smoking regulations at night. That's according to new figures released by inspection teams. The situation is a lot better during the day.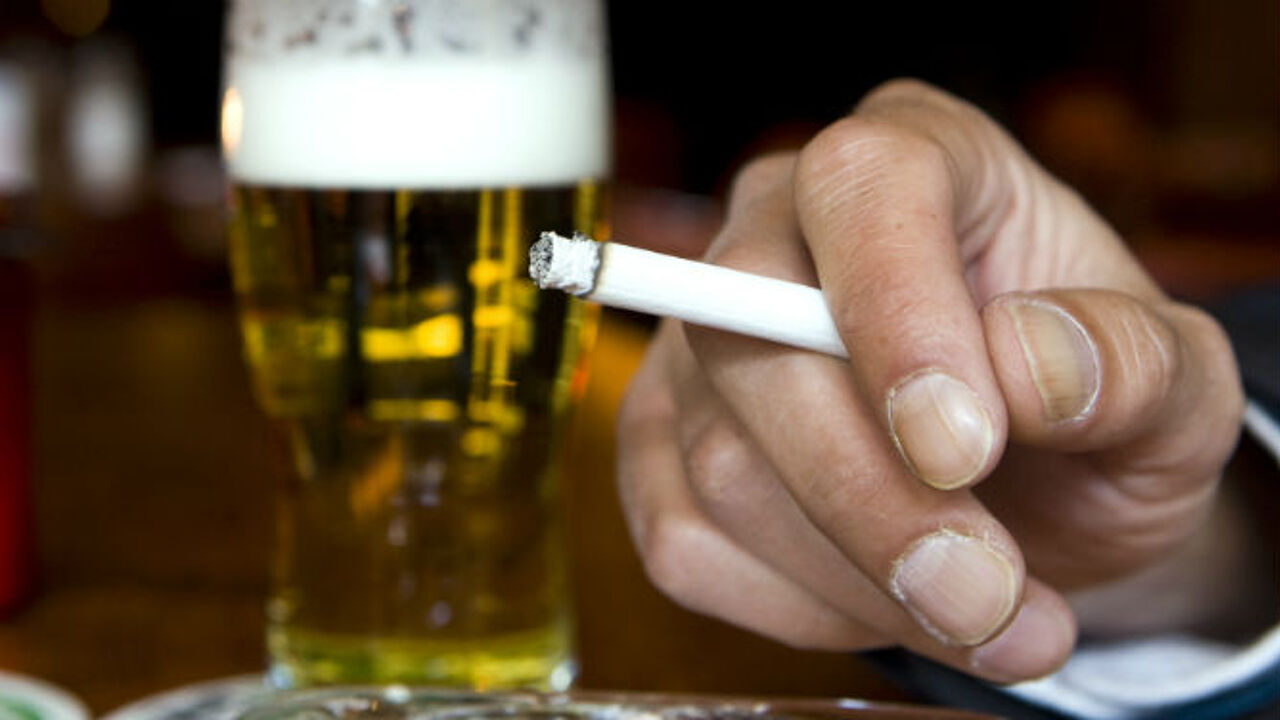 Smoking is illegal in cafés and pubs since 2011. Health inspection teams see that while the situation may not have been perfect at the start, it is gradually improving year after year. 
In 2012, some 20 percent of the 5,500 pubs that were checked, were found ignoring the ban. This percentage has dropped to 13 percent last year. The improvement is mainly thanks to the excellent day figures. "Last year, only 10 percent was caught red-handed during the day. The problem is much bigger at night, where we also see little improvement", says Paul Van den Meerssche of the Inspection Department. In fact, the figure only dropped from 25 percent in 2012 to 22 percent last year. 
A ray of light
25 to 30 percent of the checks take place in the evening and at night. "This helps, as pub landlords are getting more aware of this. We also see that cafés that have been caught once, are taking care to comply with the rules."
Inspectors usually merge in the crowd, look around and next write down what they have seen. It now seems that the later it is, the more the smoking ban is being violated. "We sometimes see that the curtains are being closed after a certain hour, and that anything is possible then", one inspector was saying anonymously. 
Customers or landlords flouting the rules can expect fines of up to 500 or 600 euros. This can be even more at a second violation. The pub may even be closed for 6 months.