Big disruption to rail services East of Brussels
The derailment at Leuven station in Flemish Brabant has caused major disruption to rail services to the East of Brussel. There are currently no services operating between Leuven and Brussels, Mechelen and Aarschot. The derailment of the De Panne (West Flanders)-bound train has effected train services serving a large part of the county.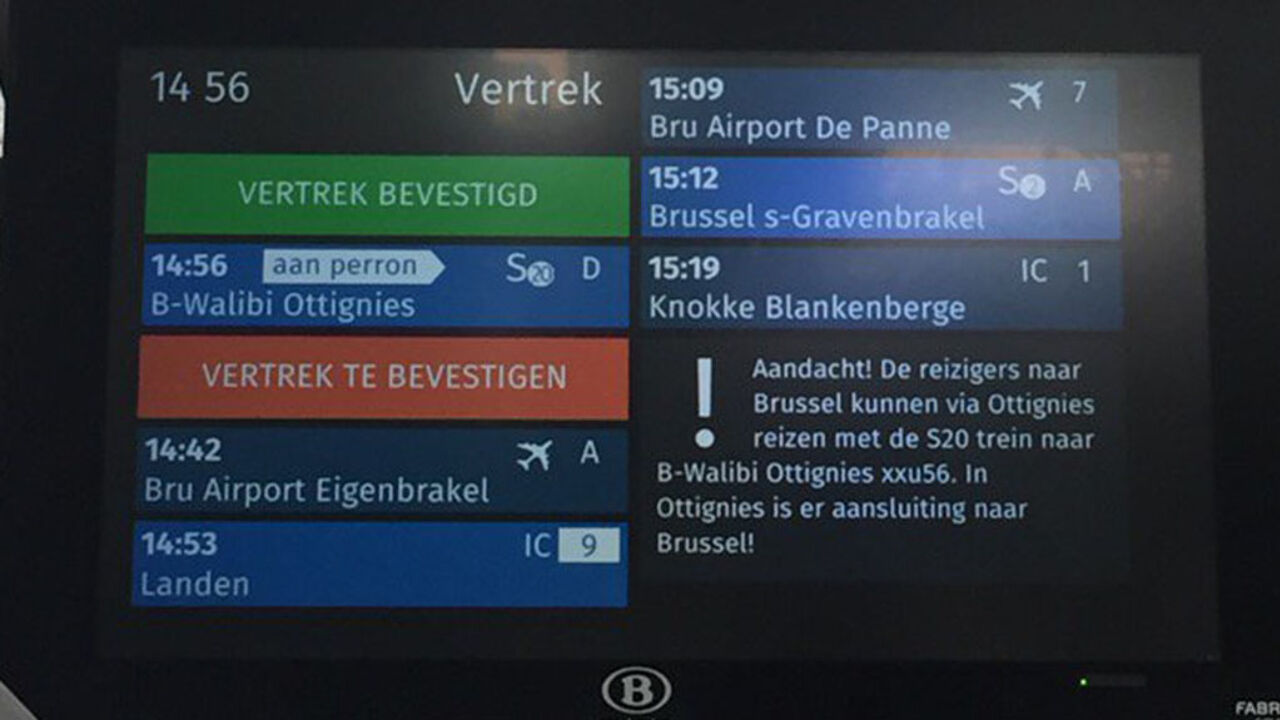 Rail services to Germany are also disruption as trains are unable to pass through Leuven station. A replacement bus service is in operation between Leuven and Mechelen.

The intercity trains between Blankenberge (West Flanders) and Genk (Limburg) and between Ostend (West Flanders) and Eupen (via Liège) are terminating at Brussels North. Meanwhile, the intercity service between De Panne and Leuven and the service between Braine-l'Alleud (Walloon Brabant) and Leuven have been suspended.
Elsewhere, the intercity train between Mons (Hainaut) and Brussels-Airport Zaventem (Flemish Brabant) is not running and the stopping service between Antwerp Central and Leuven is terminating in Aarschot.