One dead and 27 injured in Leuven train derailment
One person has died and 27 people have been injured after a train derailed just outside the railway station in the Flemish Brabant city of Leuven. Three of those injured suffered severe injuries. All rail services that pass through Leuven Station have been suspended until further notice.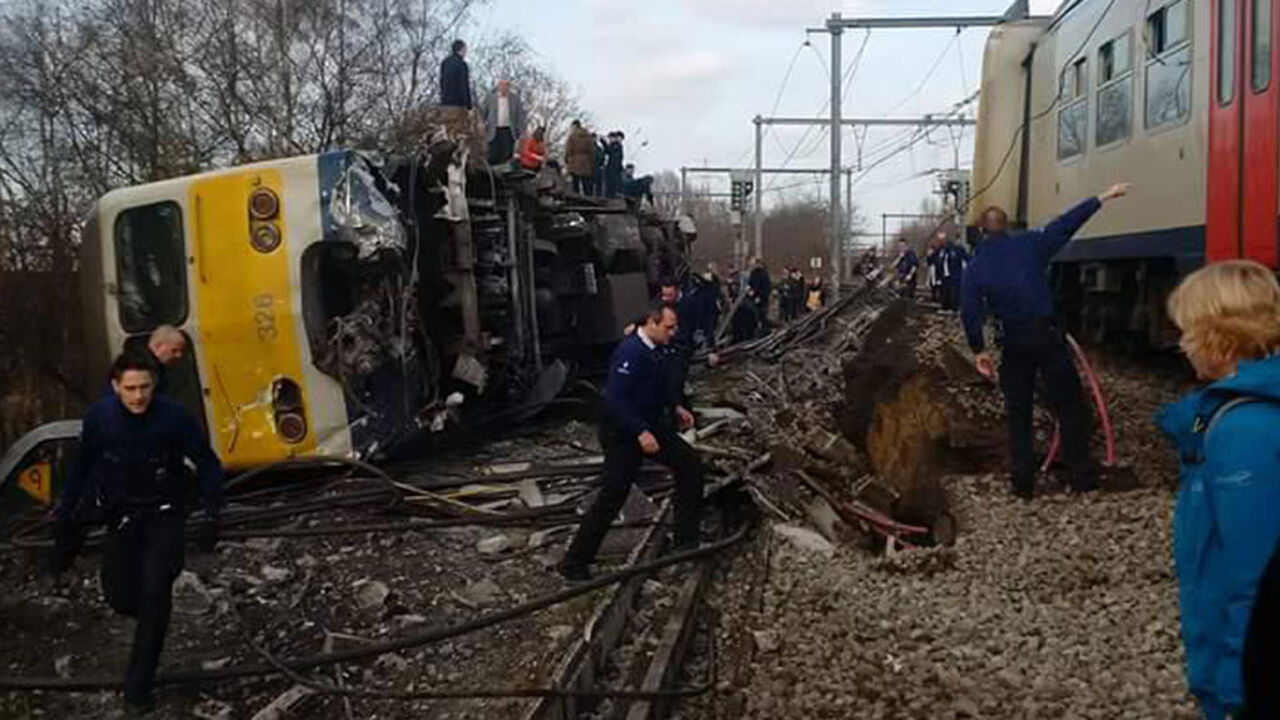 Around 100 people were on board the De Panne (West Flanders) - bound train when it derailed at around 1:20pm on Saturday afternoon.
It is as yet unclear as to whether the person that died was on board the train.
Most of the 27 injured suffered minor injuries. However, three were more seriously (but not life-threateningly) injured. All the injured have been taken to hospital. The Gasthuisberg medial Campus has called in extra staff.
The remaining passengers have been given shelter at a police house on the Philips Site in Leuven. There they will be able to wait to be reunited with their baggage.