Second half goals give Club Brugge victory
In the first of this weekend's Belgian First Division games, the league-leaders Club Brugge came back from a goal down to take all three points from their away game at Westerlo. Westerlo had lost their previous 6 games against Club Brugge. Nevertheless, with De Ceulaer back from injury, the home side started the match on the offensive.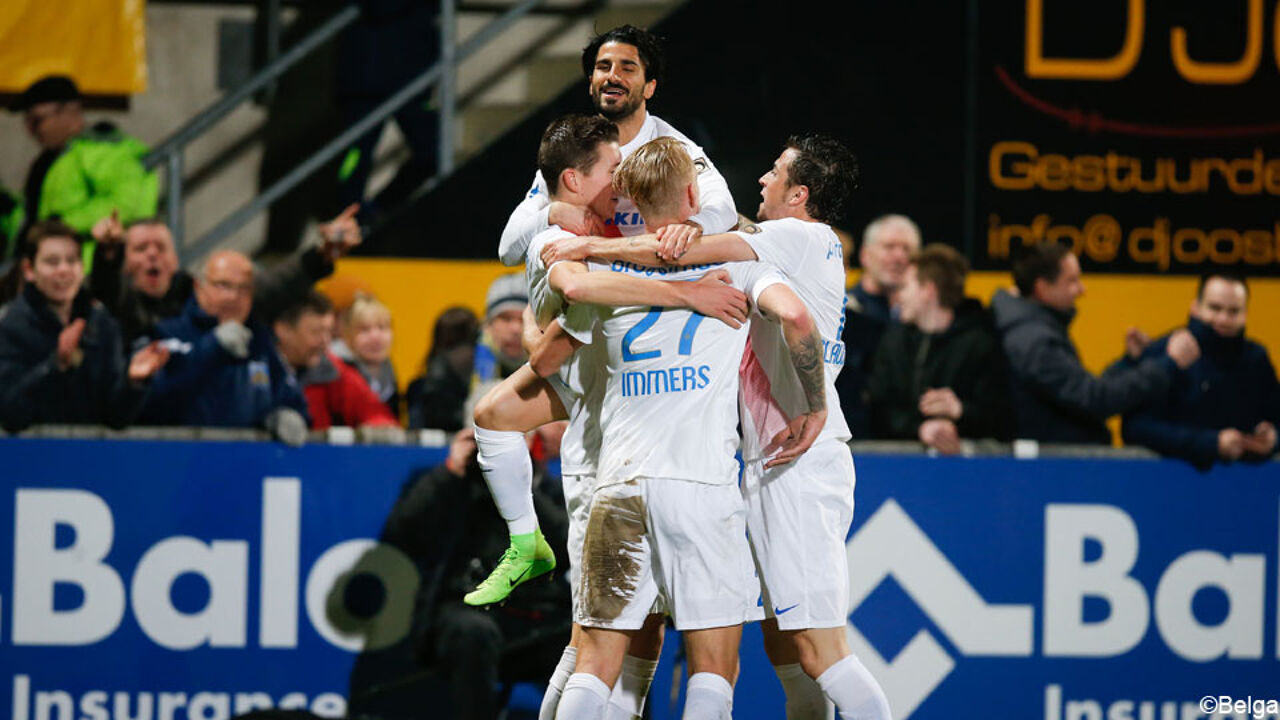 An early goal by Ganvoula was correctly disallowed for off-side. However, the second time he found the back of the net, the goal stood and it was 1-0 to Westerlo after 15 minutes of play.
An out-of-sorts Club Brugge was lucky not to have gone two-down with both De Ceulaer coming close and Denswil almost scoring an own-goal.
Club's first chance of an equaliser when Heylen (who like Ganvoula is on-loan to Westerlo from Anderlecht) blundered, allowing Vossen through. However, the Westerlo keeper Van Langendonck was on hand and the score remained 1-0 to Westerlo.
At the other end Butelle saved a shot from Ganvoula while Engels saved the Champion's blushes after the Simons almost put the ball into his own team's goal.
The closing minutes of the first half saw Club Brugge go on the offensive. A deflected Izquierdo shot hit the post and Heylen cleared at Rotariu effort from the line. Vossen inexplicably shot the ball straight at the goalkeeper.
Vanaken steered Club Brugge to victory
Westerlo came close to going two-up early in the second half. However, Butelle saved Miletic's volley. Miletic also played a role in Club Brugge's equalizer 20 minutes from time. A Vanaken cross deflect of his foot and into goal.
With the score at 1-1 Club Brugge smelt blood. 10 minutes from time Hans Vanaken shot the visitors 2-1 up. Westerlo was unable to respond and only good work from Van Langendonk was able to prevent Club Brugge from widening the score.
The result means that Club Brugge remain top with 55 points from 27 games. Westerlo is 15th with 22 points.